Beautiful portrait of one cup of coffee | 5% for SL-charity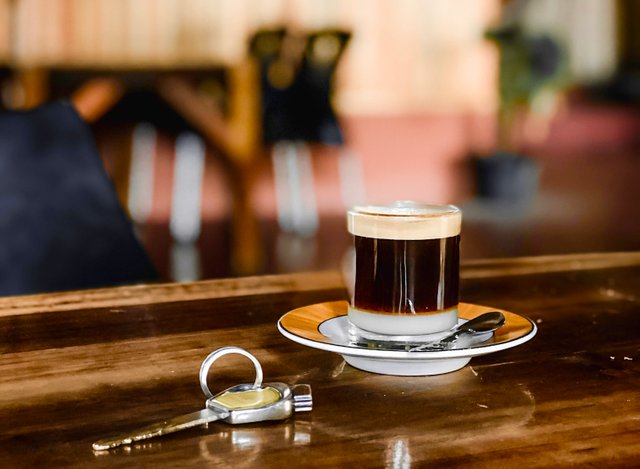 What is this opportunity I will write an article related to the beauty of the pictures I took with my cellphone. About two days ago I was in the city of Tanah Gayo. The city can be said to be very far from our village. I was there for four days to visit my sister who was not feeling well. We enter into the main discussion in this post.
When I was still in the Gayo land city at around 14:00 WIB, I was eager to find a cup of coffee. At that time I immediately changed clothes and looked for a coffee shop not far from my brother's house. The name of the coffee shop is Datu coffee. The coffee shop looks very beautiful in my eyes because when I was in my hometown, there were no coffee shops that were as beautiful as that.
Datu coffee shop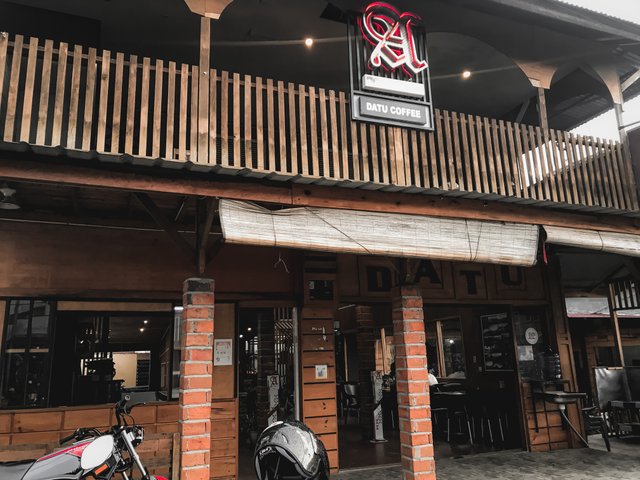 When I got there I immediately looked for a safe and quiet table. I sat in the right corner of the beautiful coffee shop. Not long after I ordered a cup of gayo coffee. About ten minutes later I received the order for one cup of coffeeً. What I usually do is take pictures afterwards. For this time, the quality of the photos I took looks very beautiful. I got the beautiful results from the portrait mode on my cellphone. I saw the portrait several times. You can see the picture below;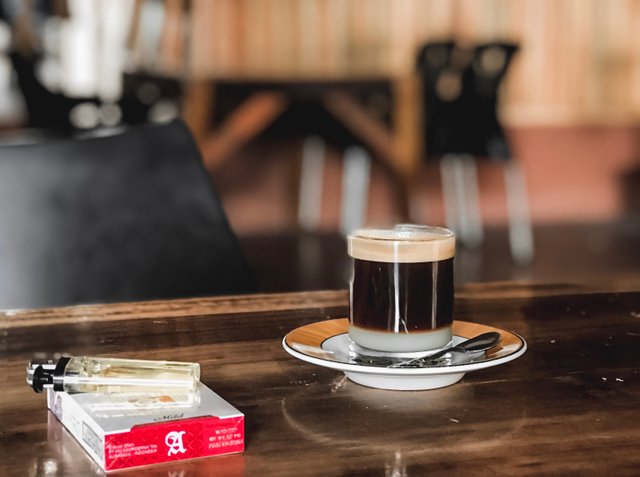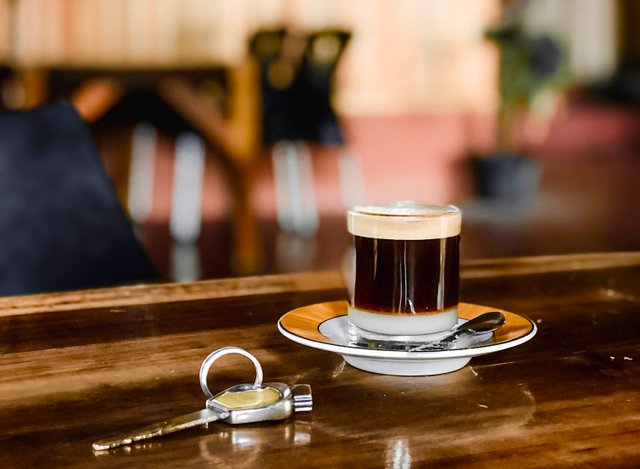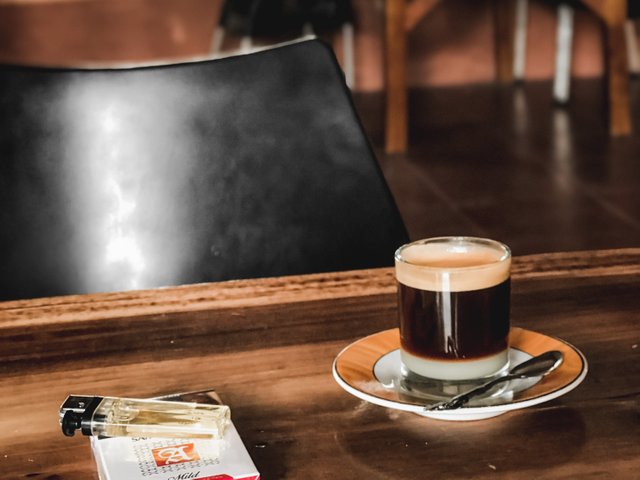 However, I have edited a portrait that produces a photo as beautiful as this several times. I used the lightroom app to edit it. Of course I also spent a lot of time to be able to produce images that are as beautiful as you can see above. Almost the modes in the lightroom application are reset and I adjust to the quality of the pictures I have taken. If you want a picture as beautiful as that, you can see the preview that I have set below;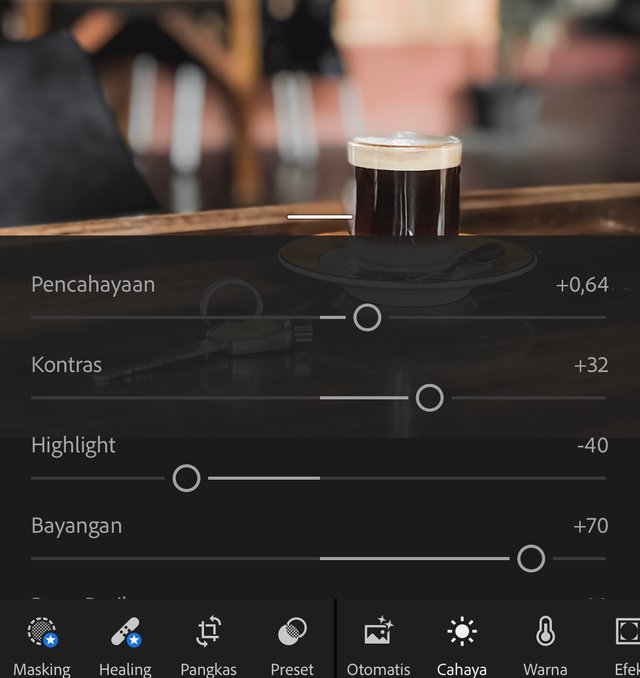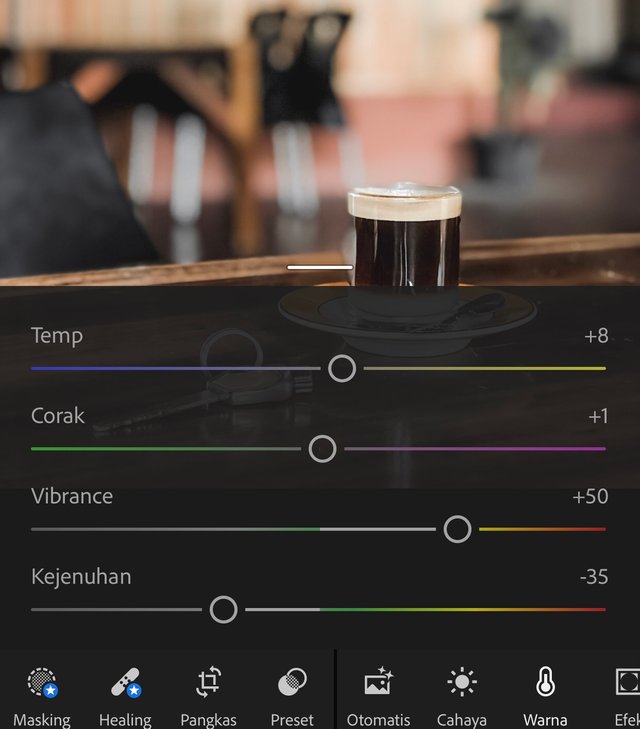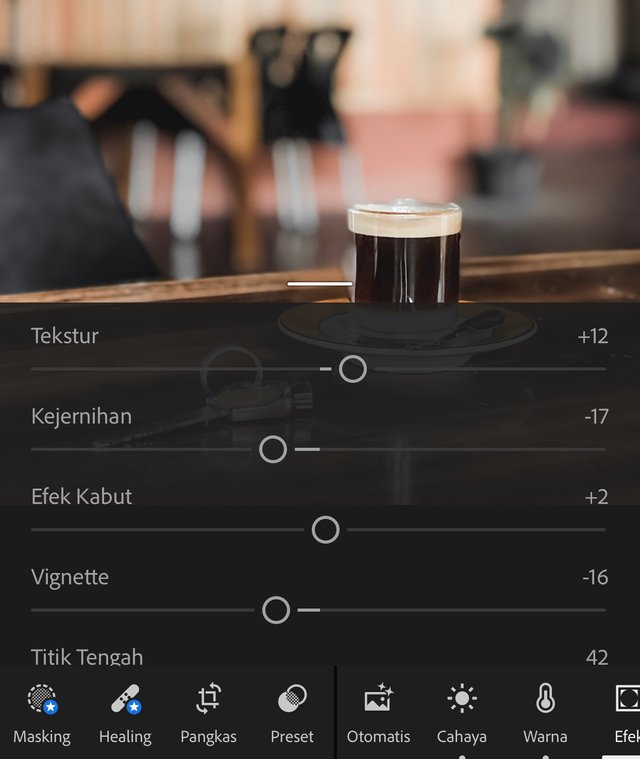 That's all from me, please input and support from all steemians
| Pictures | Photography |
| --- | --- |
| Models | iPhone 7 plus |
| iOs | 14 |
| Camera used | WL |
| Photographer | @joel0 |
| Location | Aceh |
| Edit | lightroom |




Best Regard @joel0