De compras en cuarentena/Shopping in quarantine
Cuando los días se complican tenemos que ser creativos y como estamos de cuarentena por la pandemia, tenemos que salir con las medidas de bioseguridad adecuadas y como además existe una nueva variante, nos obliga a incrementarlas; porque la vida continúa, todos debemos comer y nada más seguro que cocinar en casa, por lo que se hace necesario comprar los productos e ingredientes para hacer los diferentes menús. Las compras tratamos de hacerlas todas en un solo día, para evitar tiempo de exposición y ahorrar de gasolina, generalmente voy con mi esposa, pero desde que se detectó la nueva variante del virus, únicamente estoy saliendo yo y busco a mi hermano para que él haga las compras de su hogar, mientras que mi otro hermano o sus hijas en ocasiones nos hacen algún encargo, generalmente de pollo o carne.
When the days get complicated we have to be creative and as we are in quarantine because of the pandemic, we have to go out with the appropriate biosecurity measures and as there is also a new variant, it forces us to increase them; because life goes on, we all have to eat and nothing safer than cooking at home, so it becomes necessary to buy the products and ingredients to make the different menus. We try to do the shopping all in one day, to avoid exposure time and save on gasoline, I usually go with my wife, but since the new variant of the virus was detected, I am only going out and I look for my brother to do the shopping for his home, while my other brother or his daughters sometimes make us an order, usually chicken or meat.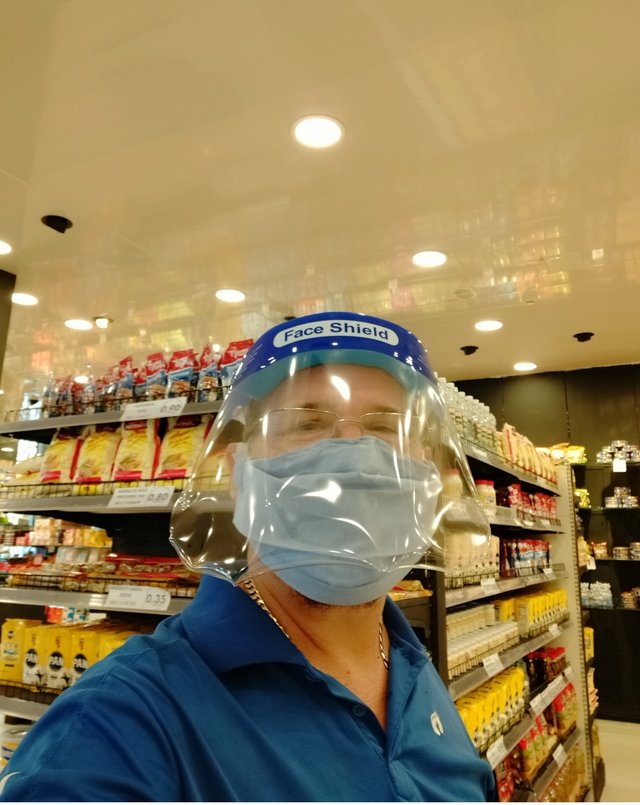 Traki, El Tigre, Anzoáteguí, Venezuela
Ya había planificado con mi hermano salir de compras, entonces me preparé con mi kit: tapabocas, gel con alcohol y la careta; últimamente me estoy poniendo la careta para estar más protegido. Tenía en la lista anotado de primero comprar la levadura para hacer los panes, para ello fuimos hasta un comercio llamado 777, en el cual estaba a tres dólares el paquete de 500 mg, pedí dos paquetes y como el local también vende productos de ferretería compré dos tomacorrientes para cambiar los que están fallando en la casa. Luego fuimos a la tienda por departamentos Traki, donde compré un frasco de chocolate para untar, vinagre, mayonesa, papas fritas saladas y aceite comestible. De allí nos fuimos a comprar carne molida y de mechar que me había encargado mi sobrina.
I had already planned with my brother to go shopping, so I prepared myself with my kit: mask, alcohol gel and mask; lately I am wearing the mask to be more protected. I had on my list to first buy the yeast to make the breads, for this we went to a store called 777, where it was three dollars a package of 500 mg, I ordered two packages and as the store also sells hardware products I bought two outlets to change the ones that are failing in the house. Then we went to the Traki department store, where I bought a jar of chocolate spread, vinegar, mayonnaise, salted potato chips and edible oil. From there we went to buy ground beef and lard that my niece had ordered for me.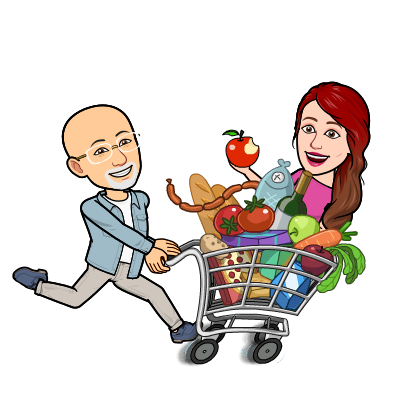 Después de hacer las compras, mi hermano me dijo que lo llevara al hospital porque debía firmar su guardia, mientras él iba, lo esperé en el carro. Estaba mirando el paisaje cuando veo que se aproxima una persona con un ataúd pequeño blanco, una escena que me impacto mucho, porque es triste imaginar la muerte de un bebé. Mi hermano cuando va al hospital usa hasta tres tapabocas, lentes, gorra o gorro médico, además de usar bastante líquido alcoholado.
After doing the shopping, my brother told me to take him to the hospital because he had to sign his guard, while he went, I waited for him in the car. I was looking at the landscape when I saw a person approaching with a small white coffin, a scene that impacted me a lot, because it is sad to imagine the death of a baby. When my brother goes to the hospital he wears up to three masks, glasses, cap or medical cap, besides using a lot of alcoholic liquid.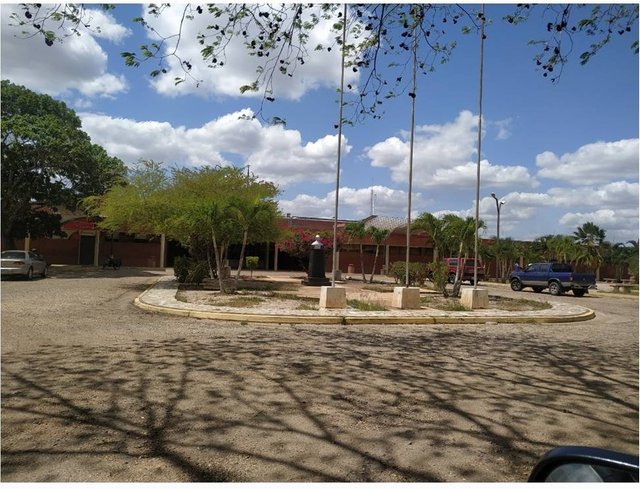 Hospital, El Tigre, Anzoáteguí, Venezuela
Cuando firmó nos regresamos a casa de mi madre, donde lo dejé y me fui a mi hogar, donde me esperaba un delicioso almuerzo: bistecs con espaguetis, luego de comer nos pusimos a ver la película La Liga de la Justicia, la versión corta y luego la serie "Falcón y el Soldado del Invierno".
Para la cena preparamos hamburguesas, las cuales quedaron deliciosas, porque la hicimos de una mezcla de carne de res y de cerdo condimentada, mi esposa y yo tomamos gaseosa.
Un día para seguir pidiendo a Nuestro Dios por el fin de la pandemia y a todos mis lectores que por favor se cuiden siempre.
Siempre lo que pasa es lo mejor y Dios sabe lo que hace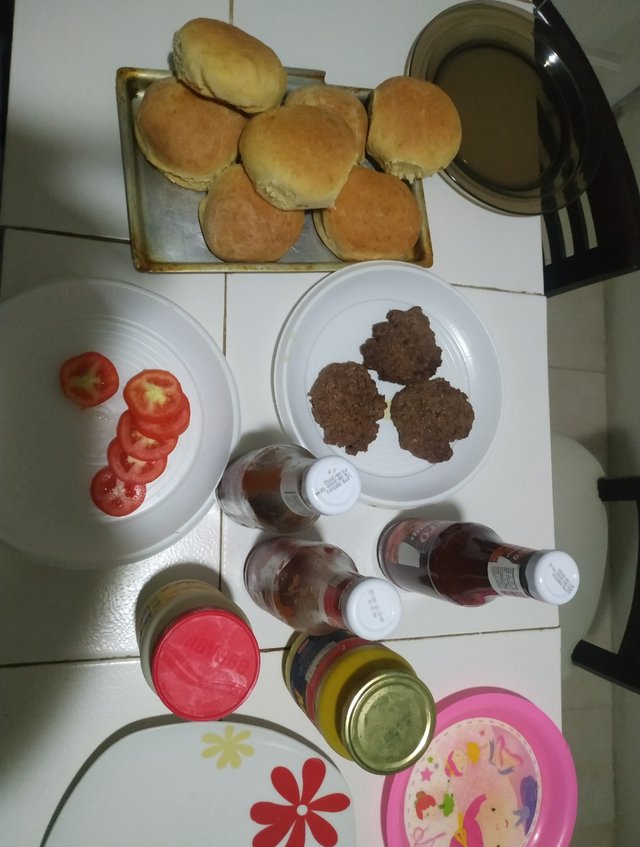 Todo para las hamburguesas
No es fácil perseguir nuestros sueños, pero es imposible si no damos el primer paso.
A soñar y a trabajar…
Estar vivo, es disfrutar la vida en familia.
Unidos en familia es el mejor motor para salir adelante en la vida.
It is not easy to pursue our dreams, but it is impossible if we do not take the first step.
To dream and to work..
To be alive is to enjoy family life.
United as a family is the best engine to succeed in life.
Estimados lectores, agradecido con su valiosa visita y sus comentarios en mis publicaciones, ustedes alimentan y activan mi motivación para escribir, cada día es un motivo para agradecer a Dios por tantas bendiciones. Felicidad siempre
Dear readers, grateful with your valuable visit and your comments on my publications, you feed and activate my motivation to write, every day is a reason to thank God for so many blessings. Happiness always
Venezuela tierra de paz
Las fotografías utilizadas son propias.
Separador elaborado en PowerPoint
Emoticones de Bitmoji
VenezuelaTierraDePaz
QuédateEnCasa
Translated with www.DeepL.com/Translator (free version)*