The diary game: An evening happy Zone on the beach!!!
One day in mid of September in last year I was in my university attending lectures. On that day, evening lectures were postponed and suddenly we decided to go to the beach, using that free time. My university best friends Dula Chiran and I were the gang. As we live in middle of the country Dula and I have non fading love for the beach and the sea. It was Mount Lavinia beach where we can easily reach.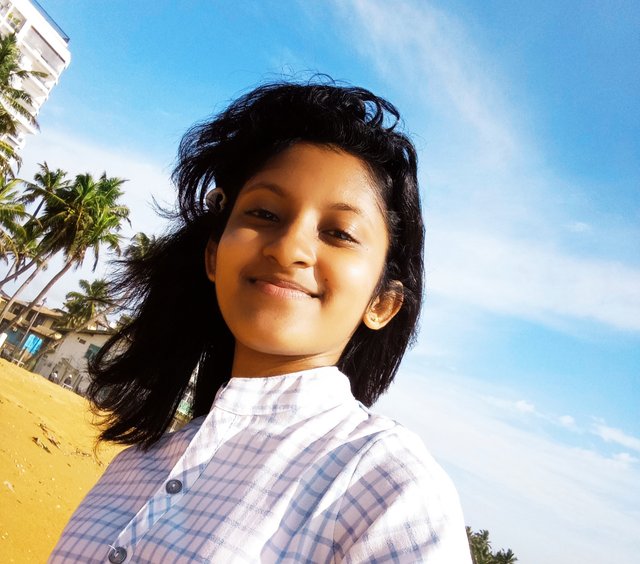 We travelled by bus from Maharagama to Dehiwala and then Mount Lavinia. The first thing we did before stepping the beach was buying ice creams and some snacks. We were so excited to see the sea after a long time.!!!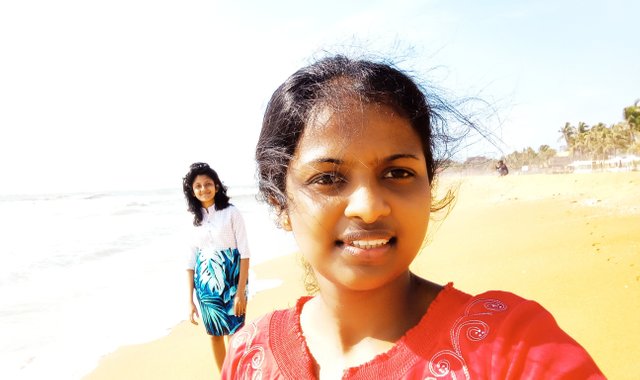 I think the time was 3.00 pm and sunrays has been kissed everywhere on the beach. The sound of the sea, sea wind with sea smell everything was super cool. With the horizon, the sky, the sea, the waves, I felt like I was in another world, not in that busy and hectic world.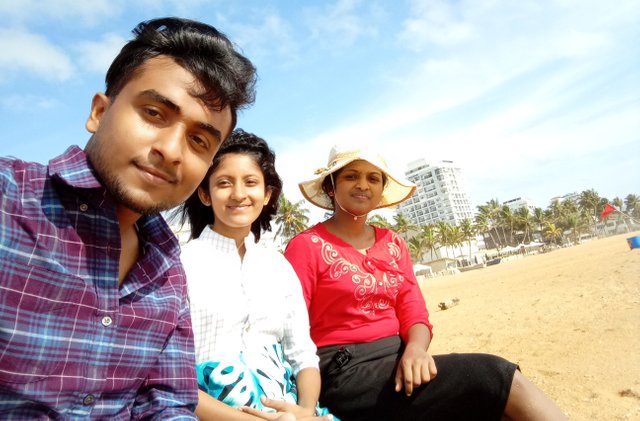 My friends
We let the waves to kiss our legs and didn't care about getting our clothes wet. We took a long walk along the beach while eating 🍦. Some times we waited to take some photos. While walking on the beach we met a dead fish on the beach, beautiful but had something like thorns all over his body. Also sea shells were scattered along the beach. We collected some of them.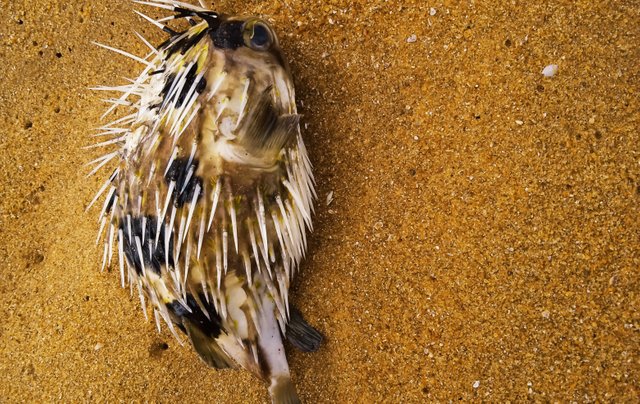 Dead fish on the beach
We saw one or two ships in the distant horizon. Some times we sat on the beach just looking at the sea.
We spent about two hours on the beach like that.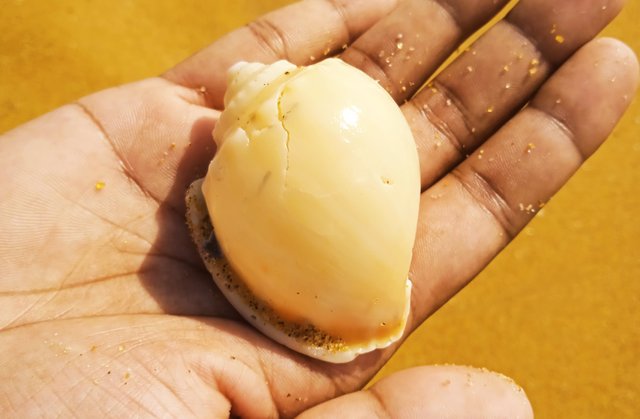 A sea shell
In the evening the sky darkened and a little rain fell.. That rain reminded us that you have to go now. So we said good bye to the beach and the sea. We missed the view of the sun sinking into the sea.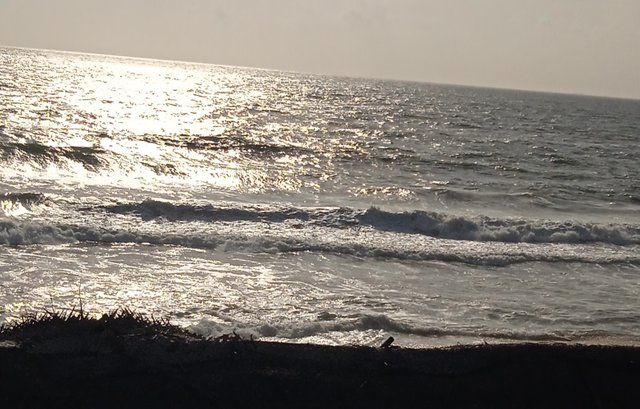 Evening view of the sea
We thought of taking the train to Dehiwala from there. . The railway station is also close to the beach. So we walked along the railway to the railway station. I think it was 6.00 pm in the evening when we reached to the hostels.
Some times little moments and little things Owns a large part of the happy zone of life. We all want those little happy zones. Those few hours were like that. I love the beach, I love the sea and love my best friends who belong to my happy zone.
Thank you for reading!!!