If You Hate Cats, Read This. If You Don't Hate Cats, Still Read This!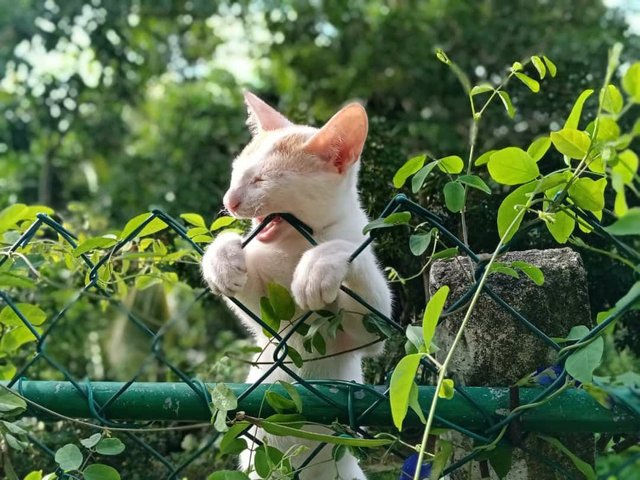 There was an era in my life, I oathed myself not to keep a cat and I believed there is no space in my heart for a cat. Sound's funny right? No, I hate cats, before this little boy come into our house.
He is like a baby, so lightweight and with soft fur. His cute round faces with changing eyes fascinated me. Oh.. I forgot the topic.
Today the morning was so clammed no rain nor heavy sun rays. I was cleaning the road to my home and my brother wanted to take some photos of nature. Our cat boy usually joins with us in all our works. He is too much "looking" at things we do.
He climbed the fence and he was in the correct position, so I called my brother to capture some good shots of our cat boy.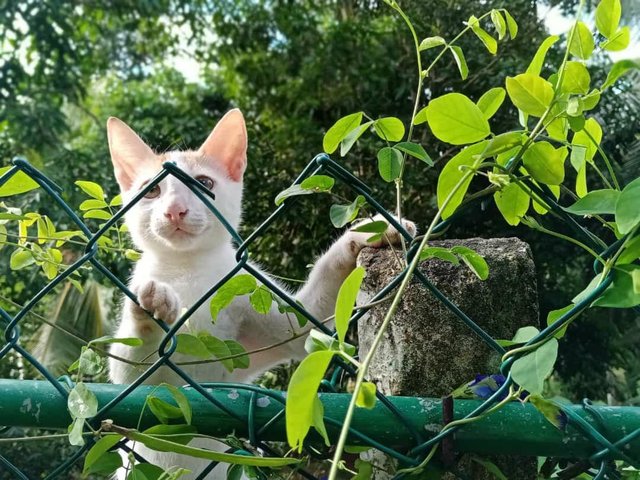 He was trying to get on the concrete column by placing his pink feet on gauze. He was careful about the camera, usually, he is. My dog always skips cameras but I have observed, the cat always faces the camera well.
Isn't he cute? Pink ears, pink feet, pink nose, and white fur! The starter pack of getting the attention of humans who hates cats.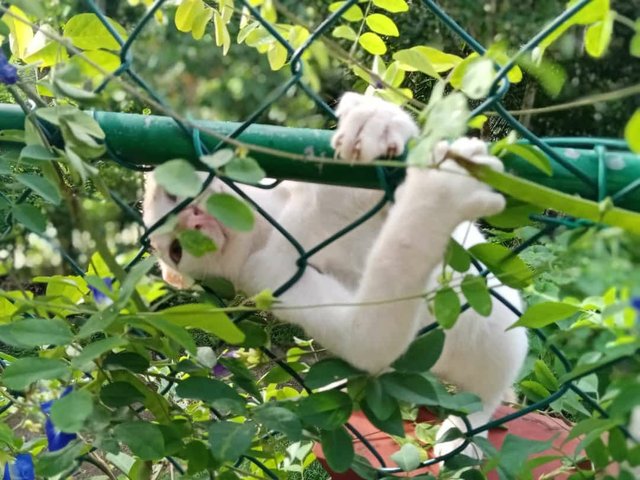 He was very happy and tried to hang on the pole of the fence. His ears are hidden in this photo and I think cats are cuter without ears.
When they get afraid, their eyes get blacker, and when normal it is brown. Am I correct?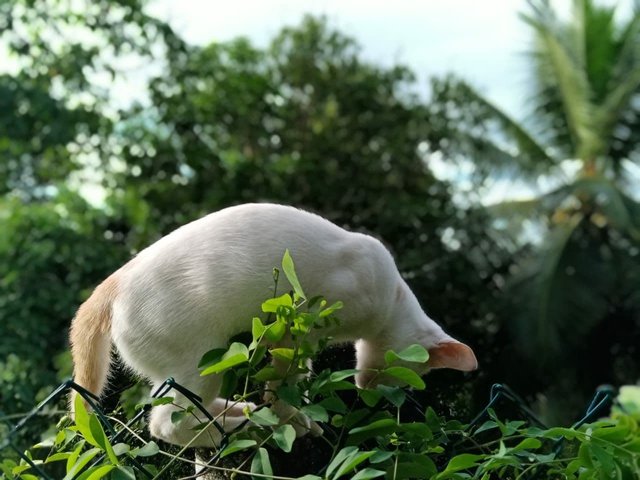 He posed very well until he realizes he can't jump down. He was a bit panic so I put him on the ground.
He ran a little away along the road and posed to one final photo. I am loving this cute annoying, screaming cat boy!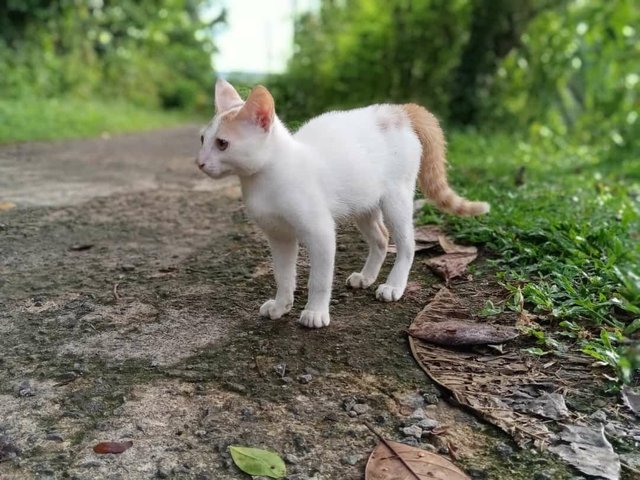 Photo credits goes to my brother
Camera : Huwawei Y6P
---

---