Three Months, 13 Contests, 255 Entries, 530 STEEM Gave Away! Steem Sri Lanka Contest Series is Officially Finished!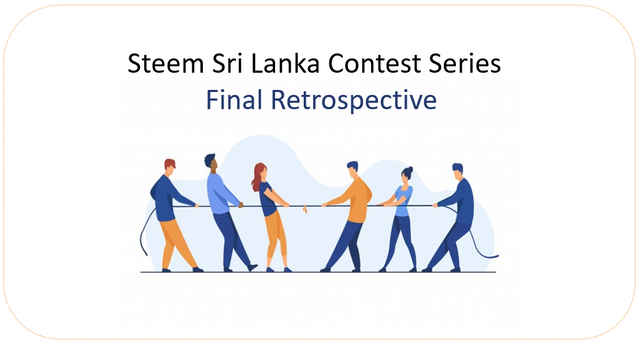 Well, it has been 3 months since we started our community contest series "Steem Sri Lanka Contest Series". I am glad if you can take a few minutes to read our story so far.

It started even before we establish our community curator account @steem-sri.lanka. When I first launch this project, my primary intention was to give a chance to anyone who willing to organize a contest within the community. All objectives were achieved.
I am very happy to mention, it did a revolutionary change among other communities as well.
It is time to announce,
Steem Sri Lanka Contest Series has been Successfully Finished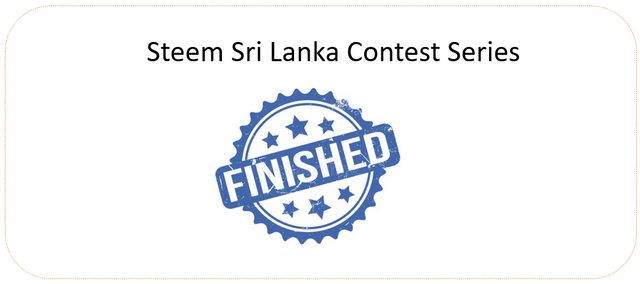 ---
Summary of the Series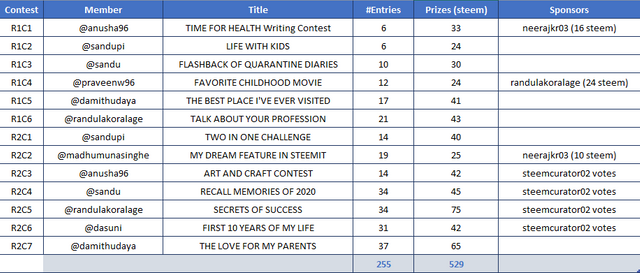 Total Number of Contests : 13
Total Number of Entries : 255
Total Number of Steem Gave Away : 529 Steem
Time Spent : 13 Weeks (3 months)
Number of Organizers : 8
Countries Participated : Venezuela, Sri Lanka, India, Pakistan, Bangladesh, Nigeria, Japan, Turkey, Poland, Ghana.
Fluctuation of Number of Entries :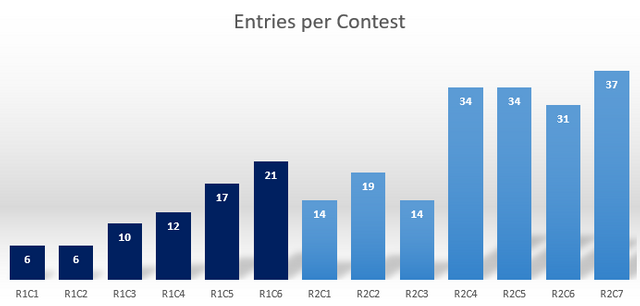 ---
What Went Well
Hosts were able to comment on each and every post
We were able to increase the number of entries by the time
We could increase prize pool with the time
We were able to build strong relationships with other communities
Community activity increased
Commenting is motivated with prizes
We got a huge experience
We did promotions successfully
We got the support of @steemcurator02 votes
We were able to give support to entries with community curator account and @booming curation
---
What Went Wrong
We wanted to do a puzzle round but we gave up due to technical and language gaps, (but the experimental challenge we did went well after giving them additional support)
Lesser participation from some countries
---
Thanking
---
What's Next?
We will come back after a little vacation!