Vegetation of Maduwa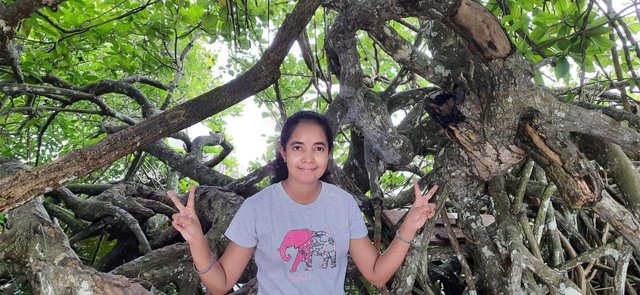 Last day, we walk along the Maduwa bridge and I promised you to talk about the biodiversity in the area.
This belongs to Madugaga Sanctuary which comprising 916 hectares and in 2003 it was legally declared as Madugaga International Ramsar Wetland under Ramsar convention. From an article, I found this sanctuary is the home to 303 species of plants and to 248 vertebrate species. I will share with you some of the plants I observed during my visit.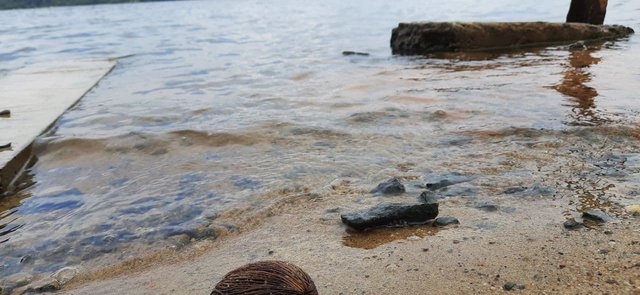 Mangrove (Kadolana)
There are different kinds of Mangrove like, Maha Kadol , Mal Kadol , Ela Kadol , Kalu Kadol, Kirala etc. Even though I am not much familiar with names, I tried to identify some of the plants that I observed during my visit.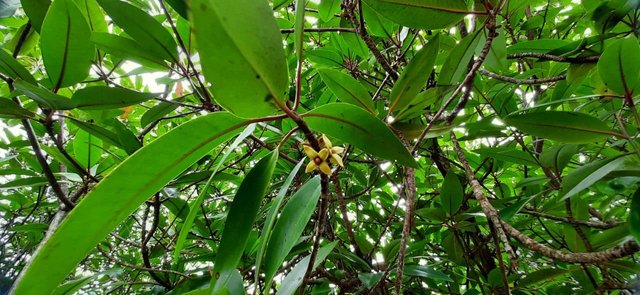 Maha Kadol
The above plant you see is Maha Kadol, it consists of larger leaves comparing to other types. Mangrove shows many adaptions to the environment it lives. Mostly they grow on low oxygen soils so the roots are growing upon the soil. Also, prop roots used to hold the plant on slippery muddy soil.
The surfaces of the leaves are thick and leathery. It prevents excess water loss through transpiration. This is important as these plants expose to high temperatures and sunlight.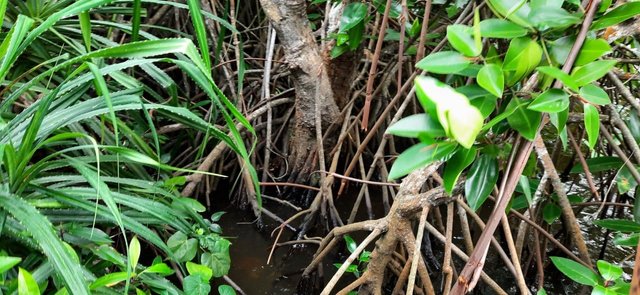 Prop Roots
Mangrove is considered as a natural barrier to protect soil from seawater.
Apple Mangrove (Kirala)
Apple Mangrove is a famous and very nutritional fruit. Villagers are plucking kirala fruits and sell the kirala juice inside huts beside the road.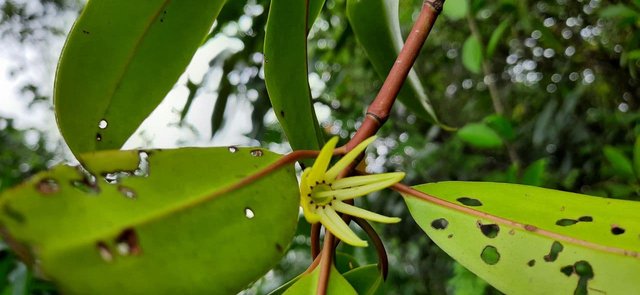 Apple Mangrove, the sepal after plucking the fruit
Screwpine (Wetakeyya)
There were lots of Screwpine trees even some were very bigger. This tree also has adaptions to the environment. Leaves consist with thorn and roots are growing above the soil as same as Mangrove
They are very common along the beach too. The flowers of this plant used for religious activities and they can be sold for a larger value.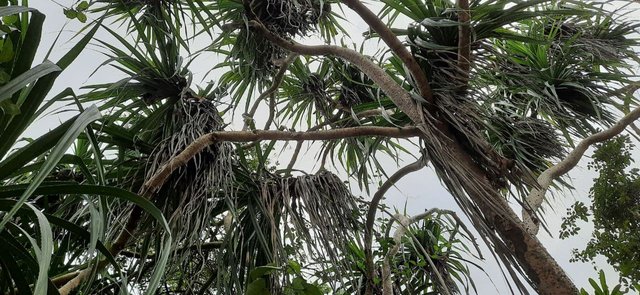 A tall Screwpine tree
There were some other plants I did not know the names of them. All these plants add value to the ecosystem. They protect the soil and also provide a home to fish and other animals.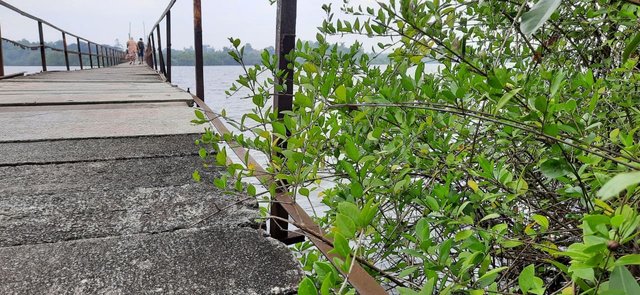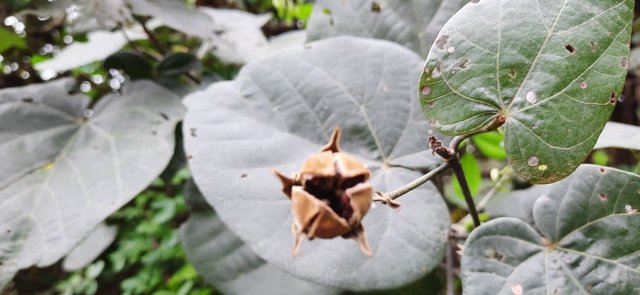 You can see a Kanduru fruit, came here by floating on the water. Kanduru fruits are spread using water.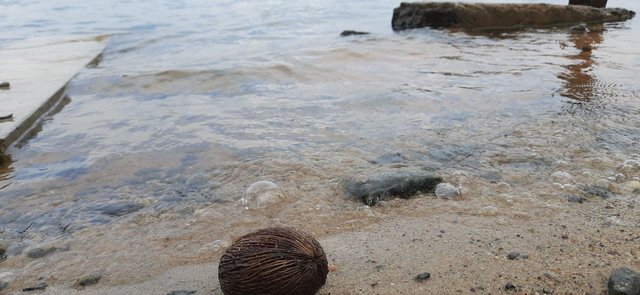 Kanduru fruit
Unfortunately, I was unable to capture any animal during the visit. But I notice some fish near the shore and also fishermen. I think I didn't meet any birds because it wasn't the evening. Sadly, I noticed that people were putting cans and bottles here and there in this beautiful place.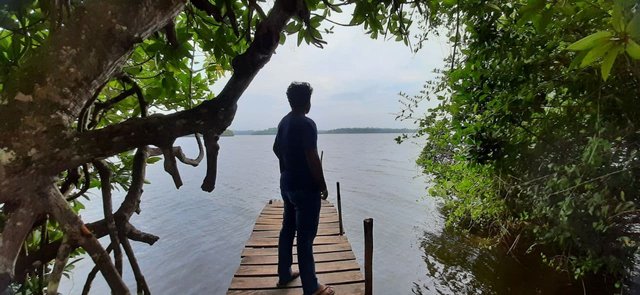 We spent there for about 1.5h and turned back to home. It was a wonderful experience after a long time.
---

---