Burning lives in India | 5% for SL charity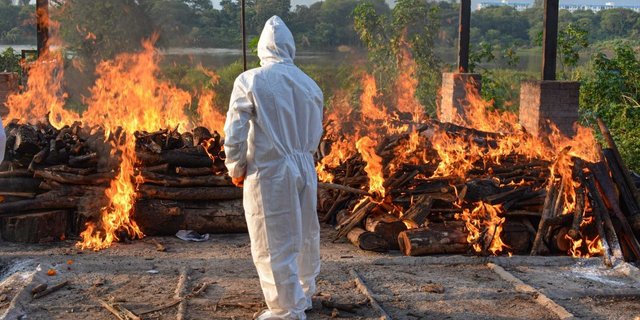 Many countries in the world are at high risk these days due to the covid 19 situation. Now India has become the most desperate and ferocious country like the "Visala" during the time of the Lord Buddha.
You know, we have to buy oxygen soon. Doesn't it mean that people will fall and die without being able to breathe?
A similar thing happened in India during the reign of King Lichchavi during the time of the Buddha. This is a terrible epidemic that happened in the city of Visala.
The lack of rain in the city of Visala caused a great famine. This caused a severe epidemic. People fell to their deaths in places like this.
The deaths of innocent people increased day by day.
Inhuman fears were caused by Inhumans arrivals.
There were three fears of disease, inhumanity, and famine. Due to this, the people of the country were severely affected.
King Lichchavi and his children talked about this and invited the Lord Buddha to come.
The Supreme Buddha was enthroned with great reverence.
When the Lord Buddha came, it rained red and all the rubbishes were washed away.
The Supreme Buddha summoned Ananda Thero, taught him the Ratana Suthra, "Yankichi Vitthan Idhava Huranva," and told him to sprinkle Pirith with pure honey in a bowl filled with rain.
By chanting the Rathana Sutra, all dangers were removed and peace was restored in Visala.
Visala at the time is now ruined again by the covid. But the Buddha will not come to preach the Dhamma.
If we do not follow the correct advice, it will not be long before the world itself becomes a Visala.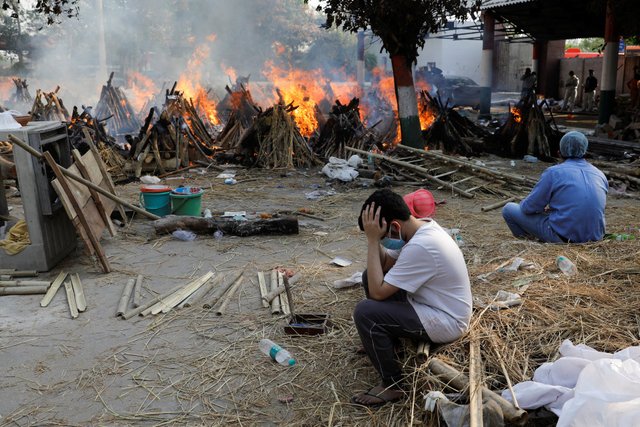 දුටු සෑම තැන
දහසකුත් දර සෑයක
මෙලෙස ගිනිගෙන දැවෙන්නට
උන් කලා වූ වරද කිම..
කුරිරු මිනිසත්කම ද
නැත්නම් සොබාදහම ද
අපිට එරෙහි වූයේ කියන්..
හුස්ම පොදක් නැතිව විඳවන
මවුපියන් දරු සියල්ලන්
මේ මේ දුක් අඳෝනා
කෙලෙස නම් නො අසම්ද...
ඉතින් දැන්වත්
මිල මුදල් බල පසුපස
ලුහුබඳින වෙර සිත්
පසෙක ලාපන්
මිනිස් බව වෙනුවෙන්...
---
Everywhere seen
Thousands of wood pillars
To burn like this
What did they do wrong?
And cruel humanity
Or nature
Who was against us.
Suffering without a breath
Parents and all the children
This is this their lament
How can't we listen to them ...
So now
keep aside the power and money
and the pursuit of the mind
For the sake of humanity ...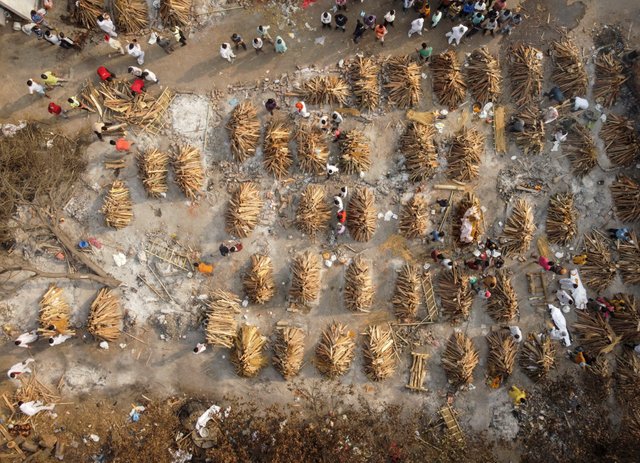 My only wish is that the whole world is protected from the threat of covid.