Steem Pakistan Community-Updating WhatsApp Group, Description, Rules And Tag | Steem Pakistan
🌺We get more 🌹when We Give🌸 🌹🌺So, Let's be little Selfish 🌺Let's Support Each Other🌹
by @rashid001.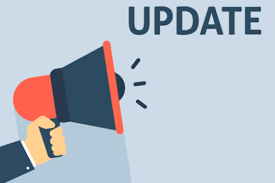 Source

Description:
Due to our regular subscribers of community we have to update the description for them and it is for last time, we want our all subscribers to present on this post, read the post carefully and then use this community to publish your post.
Mentioning all subscribers here:
Description
We have created this community Steem Pakistan which is truly based on to get and collect all Pakistan users in one platform. This will show all of us the total amount of Pakistan active steemians, so we will have to get support for all of them with showing the number of them. We have to work together, all countries are working in their own communities, we have to do the same. First of all we have all Pakistan active users joined in this community.
RULES FOR THOSE WHO WANT TO POST IN COMMUNITY:

Create your own content, it is must.
You can post in any language. (Urdu, Sindhi, Punjabi, Pashto). But it is an advice to improve your English, that you post in English. It will very good.
For photography post you have to add some description for it. The post will be unlisted, with the title and photographs only. After one warning to the user the post same next post will unlisted.
If you are Pakistan user then use Pakistan tag in your posts, it is optional. You have to bring all of your active friends here in this community.
Use regular this community as your home. Comment and up vote the other member's work. It will be encourage them to your posts. This will be a nice community with your support.
Write maximum 100 words or more in your post. It will convert in quality content. Be sure to write your own words.
We suggest you to add a related photo to your post, in your post. It will make your post beautiful.
If you want to share a photo from google, then provide the link of image must in your post.

Some Facilities You Have A chance To Get: (After Following The Rules)
We are regular checking our community and watch for good content, first let me tell you what type of content we need and what type of content will muted after warning.
We are not being too strict, but you don't have authority to spam or miss use our goodness. These are easy rules to follow, follow them and get benefit earn rewards.
Type of content we need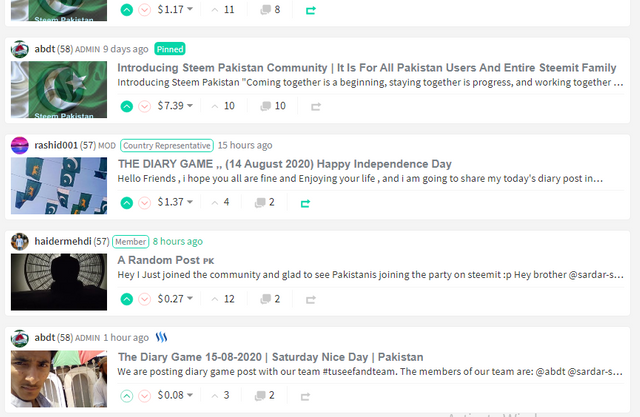 Type of content which need a warning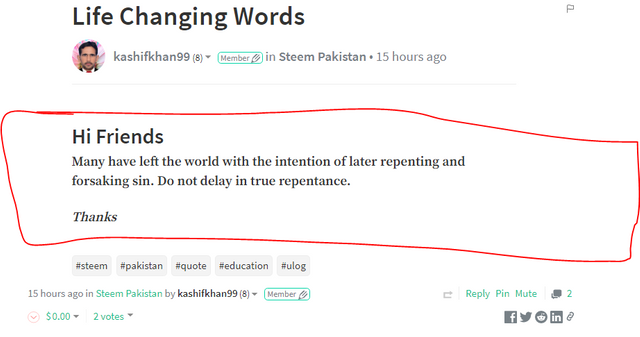 Who post like that after one warning then he will be muted..

Facilities or Rewards for them who follow the rules
There will be a contest of STEEM started every month.
Every good content will get an up vote by @boomerang (via Steem from us), these will be weekly two selected posts. After some time the amount of Steem for vote and the number of posts will increased.

Proof

It is actually 1.5, because 1 steem is not supported.



We don't have much power, so we thought this way to support you. We think it is not wrong.
The post which is rewarded first is:
https://steemit.com/hive-134689/@pink-ring/14-august-2020-independance-day
We have created WhatsApp group to teach newbies, and it's for all members of Steem Pakistan community members and moderators. Leave your numbers in comment section and we will add you in group. In group you can learn everything about steemit from us.
Steem will rewarded to good content creators. But it is monthly based selection. I advice you to post more and more and post quality content so you have two chances: You can get 1 opportunity surely.
Announcement Of WhatsApp Group: MUST COMMENT YOUR NUMBER
We have created a whatsapp group to provide community rules, guidelines ,tips about posting, updates , all kind of support and help. All members are respectfully requested to provide their whatsapp number in comments below to this post. We will catch your number and add you.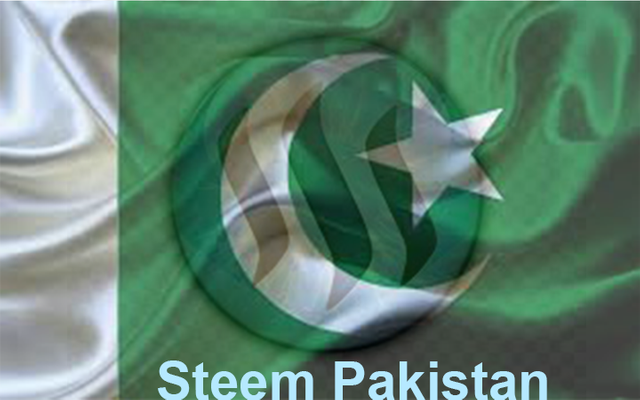 A community dedicated to producing quality content
and represent all Pakistan Active Steemians.
Subscribe Steem Pakistan
WE ARE STEEM PAKISTAN