Royal mint are crazy if they think I'm spending this much!!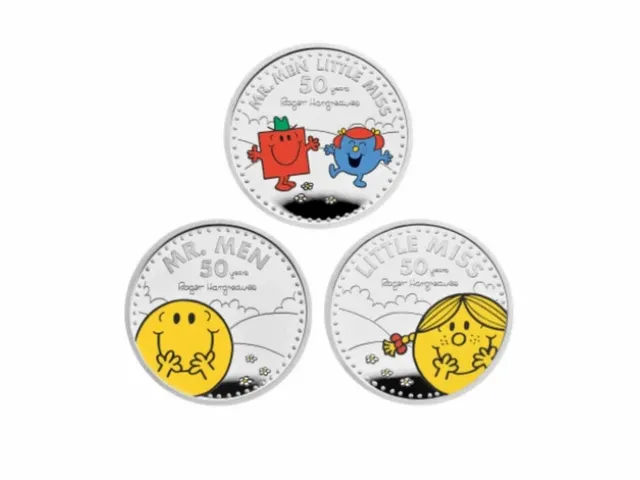 The ROYAL MINT have done it again... A brand new series of over priced silver coins, to try and tempt and extort hard earned fiat from the hands of the general public.
The Royal Mint says that it is excited to celebrate the 50th Anniversary of Mr. Men Little Miss with this three-coin series dedicated to Roger Hargreaves' beloved collection of colourful characters. Featuring Mr. Happy, Mr. Strong, Little Miss Giggles and Little Miss Sunshine, this three-coin set is the perfect way to celebrate 50 years of fun.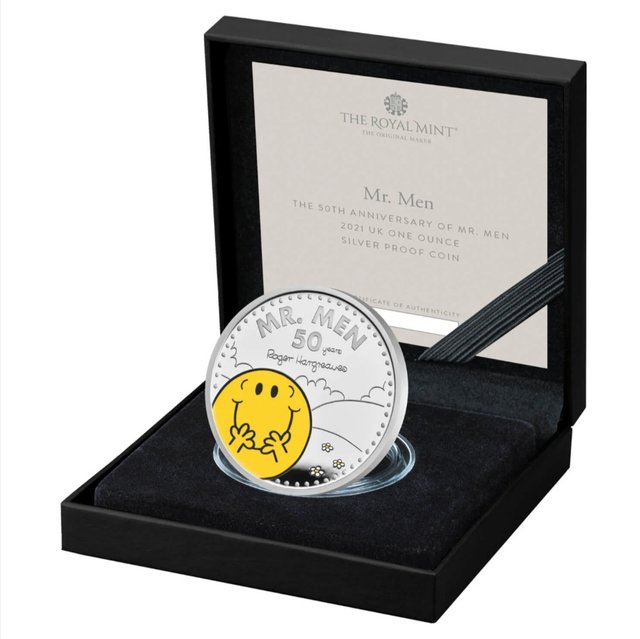 The first coin to be released in this incredibly overpriced series is 1oz "Mr Happy" silver coin:
Limited Edition 6500
Features Mr. Happy – one of the first Mr. Men characters created by Roger Hargreaves
The reverse has been exclusively designed by Roger Hargreaves' son, Adam Hargreaves – the main author and illustrator of Mr. Men Little Miss
Struck in 999 fine silver
Finished to Proof standard
Now, at first even I thought that these coins were kinda nice looking, and something a bit different. Then you realise the price tag that comes with them.... The one ounce versions start at £97.50 per coin! That's nearly four times the value of its silver content. The royal mint must be mad if they think I'm parting with some fiat for this series.
Want to find out more about gold and silver? Get the latest news, guides and information by following the best community on the blockchain - #silvergoldstackers. We're a group of like minded precious metal stackers that love to chat, share ideas and spread the word about the benefits of "stacking". Please feel free to leave a comment below or join us in the community page, or on discord.