The Diary Game | 9-december-2020 | 19th Birthday Celebration😍🖤. || 100% powerup ||
Hello and Assalam-u-alaikum to all the fellow steemians. I am fit and fine and hoping that you all are also doing great in your respected lives. This is my yet another diary game post in this community so let's begin with it;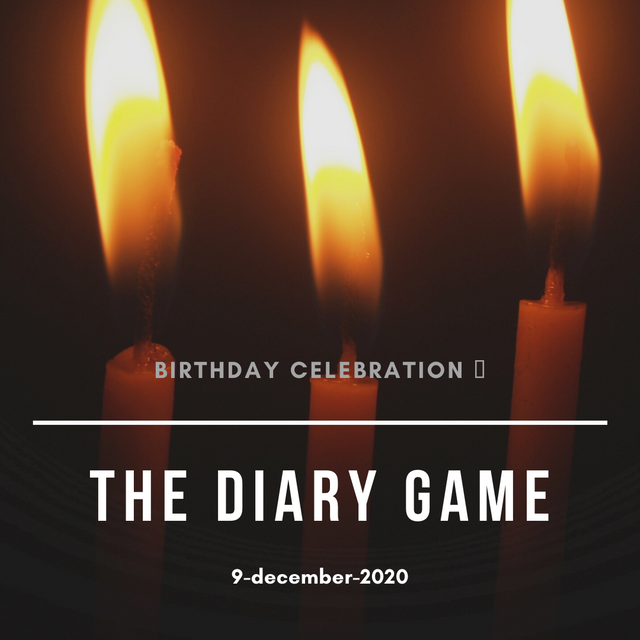 To start with let's begin with the woke up time so today I woke up about 8 o'clock because I had some online classes even though it's my birthday today but there is compromise on studies and I had to take classes at any cost so after woking up I went to take bath and then have my breakfast. After that when I opened mobile data of my phone I received a lot of messages from my family and friends wishing me a very happy birthday and I got really happy to see this much love from all my fellow members and I am really thankful to them🖤. Then I started taking my classes which lasts only for 3 hours.
So after taking class my father take me outside to a cake shop to buy a beautiful cake for me. I have taken a snap of that moment buying cake for myself with my father.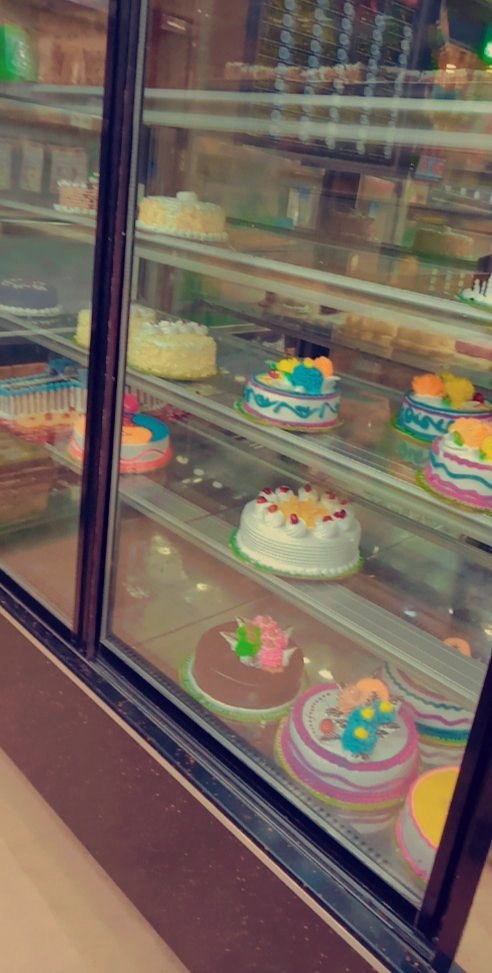 Then I went back home and after coming back I received a call from my school friends asking for treat 😂 so I agreed to give them a dinner today. Then when it was about 7 on the clock they all came to my home to pick me up and we all went to a restaurant namely GHAZI RESTAURANT .
I heard a lot about this restaurant so. After reaching there we ordered multiple things like Malai boti, Malai tikka, white Karachi, chicken tikka, seekh kabab all those things were really delicious and we all friends love the food there❤️. Here is the snap of some dishes which we ordered because other dishes like white Karachi and Malai tikka took some time to be on the table.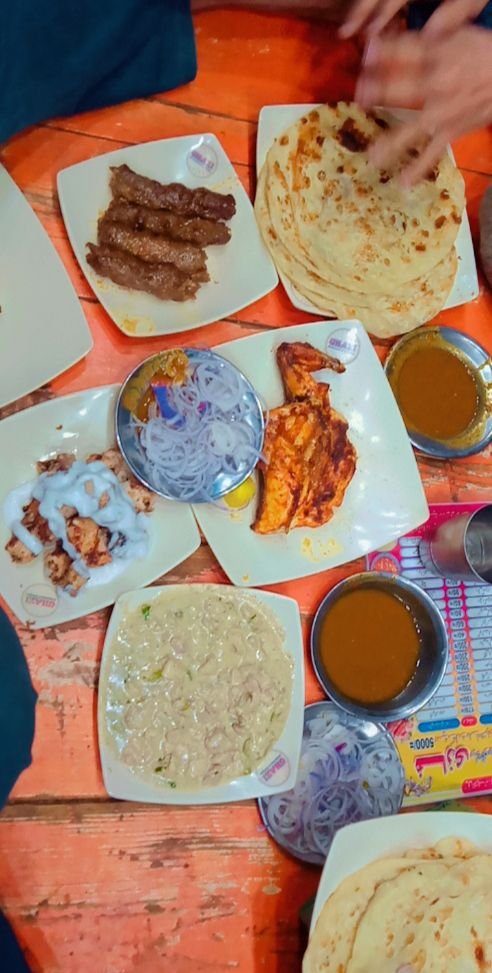 After that I went back home and then I cut the cake of my birthday with all the family members. It was a special cake for me my father bought it for me. I have the snap of the cake and will be sharing below with you guys💝.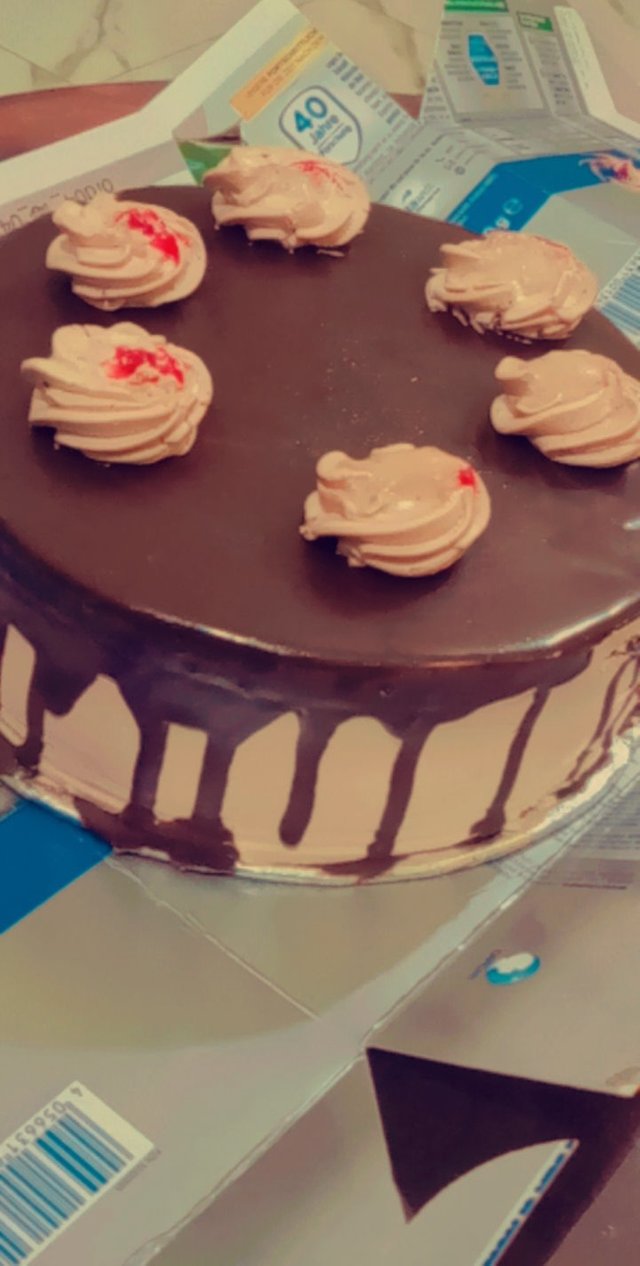 After that I ordered some jumbo zinger burger for my siblings because they were also asking me for treat lol😂. Here is the snap of it;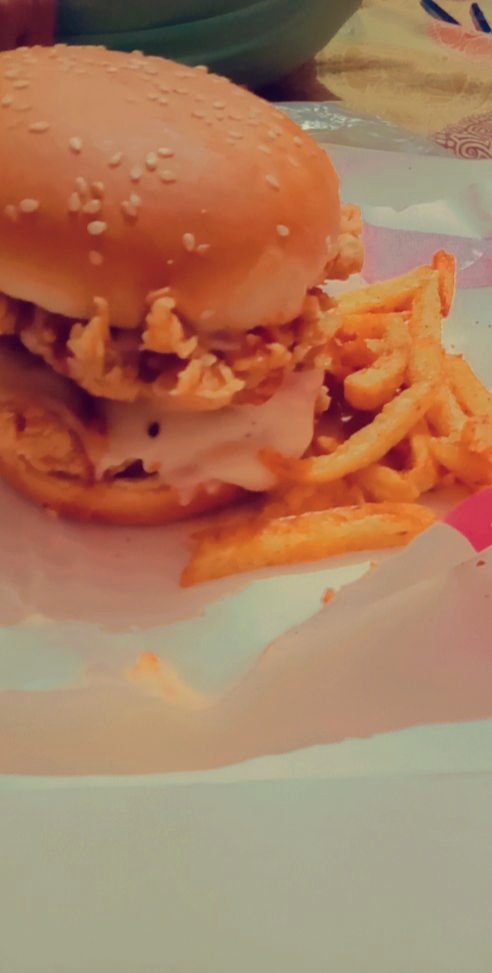 That's all from my today's diary. Hope you like it and thanks for giving it a read.
To know more about me here is my Introduction

A proud member of STEEMIT PAKISTAN community ❤️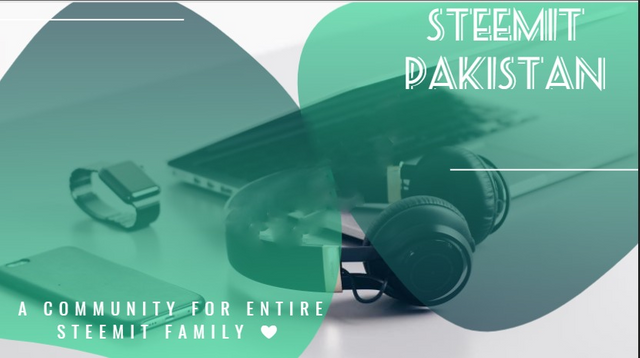 THE OFFICIAL STEEMIT PAKISTAN COMMUNITY
ITS OUR PLEASURE TO HAVE YOU HERE
FEEL AT HOME
SUBSCRIBE STEEMIT PAKISTAN

#thediarygame #betterlife #pakistan #steemit #steemexclusive #birthday #dsocial