weekly contest participation | my mother language || ہفتہ وار مقابلہ شرکت | میری مادری زبان
Assalam o Alaikum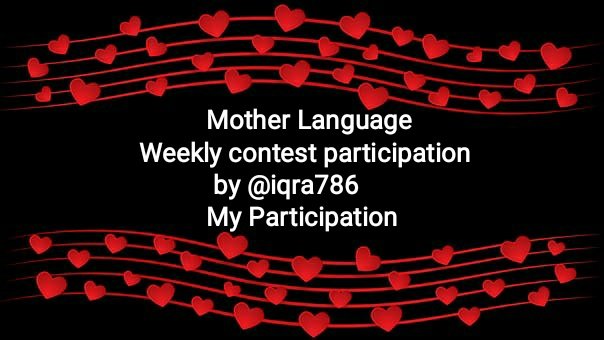 source
کیا حال ہے آپ کے میں بھی ٹھیک ہوں امید کرتی ہوں آپ سب بھی ٹھیک ہوں گے۔آج مجھے جس مقابلے میں حصہ لینے کا موقع دیا ہے ۔ جس میں ہم اپنی میٹھی زبان کے بارے میں بات چیت کریں گے۔
Mother language is a way to express our emotions and what we have in our mind and learn the mother language is compulsory for child development and progress.

Mother's tongue is also called our primary and native language.

Mother language has much importance in a child's life because it connects him with religious tradition thinking development and helps to learn different languages of the world.
Mother language is the very first language that a child listened to her/his mother.
In our modern era usually in schooling now ignores mother language and teaches children in other languages due to which has many negative effects on the child.
What is language
language show an important role in human life.
Language facilitates comprehension of the surrounding.
IF SOMEONE KNOWS HIS /HER MOTHER LANGUAGE FLUENTLY THEN THE CHILD CAN LEARN ANY NEW LANGUAGE.
ADVANTAGE OF MOTHER Language
Mother language helps in. development of skills and communication.

If a child learns his mother language he will learn faster and will be comfortable in school.

Study shows child learn multiple languages has high socio-economic and high earning status.

If a child has not learned their mother's language then the child can not communicate with society.
My Mother Language
My mother's language is Urdu proud to speak my national language.
               mother language is just love😍😘😍💖🌹

But when I went to college it was changed I have to speak just English all syllabus in English.

I was fluent in my mother language so I quickly grasp English as well.
When I went to university it's again different for me Chinese within 1 to 2 months I was able to write and speak the @Chinese language.
THE MOST DIFFICULT LANGUAGE I EVER SPEAK IS THE @CHINESE LANGUAGE BUT I MASTER IT.
你好!我爱巴基斯坦。中文是我的第二故乡语言。我爱我的巴基斯坦语言.
Translation
hello! I love Pakistan .Chinese is my second hometown language. i love my Pakistan language.
I have to use in practice in-hospital communication with my Chinese teachers I have to perfect in Chinese.
Then I came into practice so many people speak Punjabi so I have too little bit talk with them in Punjabi I am. not fluent in Punjabi but I can understand and communicate with patients...
I LEARN SO MANY LANGUAGES JUST BECAUSE OF I FEEL FULL CONFIDENCE IN MY MOTHER LANGUAGE.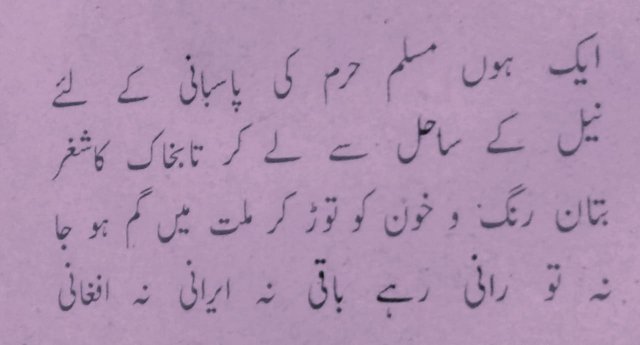 DON'T FEEL ASHAMED OF WHATEVER YOUR MOTHER LANGUAGE IS.
THIS IS OUR PRIDE.😎🤗
My achievements 1 post link
https://steemit.com/hive-172186/@iqrarana786/achievement1-introduction-through-verification-by-iqrarana786
Best Regards,
@iqrarana786