CONTEST- WEEKLY ENGAGEMENT TOPIC : WEEK 03 || Your Hopes For 2021..
---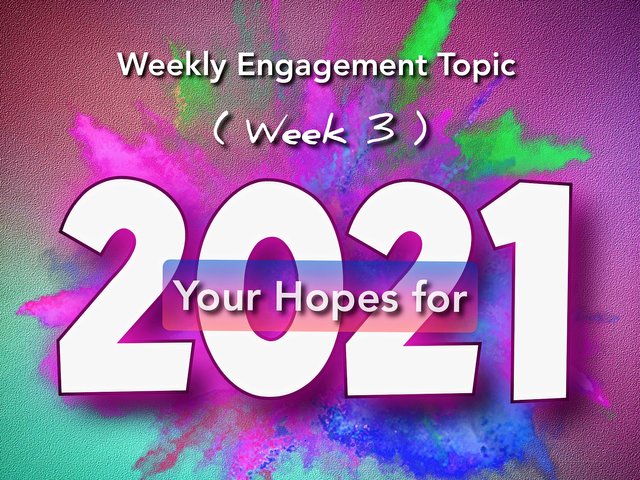 ---
Hello Friends
Today I am going to announce Weekly Engagment Topic ( week 3 ) in STEEMIT PAKISTAN COMMUNITY. The only purpose of which is to promote Engagements between all steemians and to increase good communication and brotherhood

As everyone knows, the last month of the year 2020 has begun. And i am sure some preparations for the new year will have been started. Some people are planning to celebrate the new year, similarly many people have high hopes for the new year. Someone wants to buy a new house, someone wants a new car and someone wants to get married in the new year:) ,So much so that many people's hopes are pinned on the new year
That's why I chose today's topic 2021. I am sure This topic is interesting and my friends will be interested to write on it .so You can cover the following topics in your post.
The Topic :
What are your Hopes for year 2021??
What change do you want in your life?
Have you planned something special?
What steps will you take to improve your life style?
How would you like to celebrate 2021 ?
What are your hopes from Steem and TRON in 2021?
You can write whatever you have in mind related to your own about Year 2021 Celebration's, hopes and revolutions.

Rules
This contest is open for Entire steemit Family.
You must write an article of 300 words in your Article
Upvote , Comment and resteem Contest Post
Make sure to post in STEEMIT PAKISTAN Community
Use #weekly-engagement tag and your country #pakistan , #srilanka Tag in first five tags in your post .
Entries are only applicable from 7th Dec to 13th Dec.
Only allowed one post per one participant
Comment the link to your entry below in this post, once it is done.
How to Select Winners?
We will select 3 places according to the Engagement on your post and the presentation. Along with the quality of your post, the more comments you have on your post, the better your chances of winning, so make sure to comment on each other's posts.
Each entry deserves a vote.
Prizes
1st Place - 10 steem
2nd Place - 6 steem
3rd Place - 3 steem
I will increase the prize pool of this topic, If there are more entries in this topic ..

Thank You
Organized by @rashid001
CR, Pakistan
cc: @steemcurator01 , @steemitblog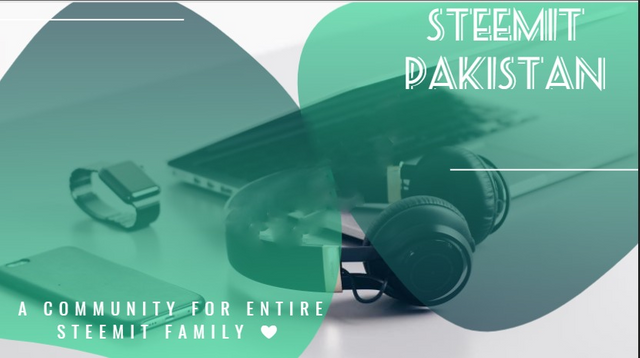 Join STEEMIT PAKISTAN
THE OFFICIAL STEEMIT PAKISTAN COMMUNITY
ITS OUR PLEASURE TO HAVE YOU HERE
FEEL AT HOME
---
Delegate Steem Power To @steemit-pak and Show Your SUPPORT
Steem On!