Rewards Distribution for Cricket Contest: Write About Your Favorite Cricket Team
Asslam u Alaikum and Hello to fellow Steemians,
This is salmanwains, Punjab Police Officer of PSCA. I hope that you all are fine, healthy and doing great.
This post is about Rewards distribution to Winners of Cricket Contest: Write About Your Favorite Cricket Team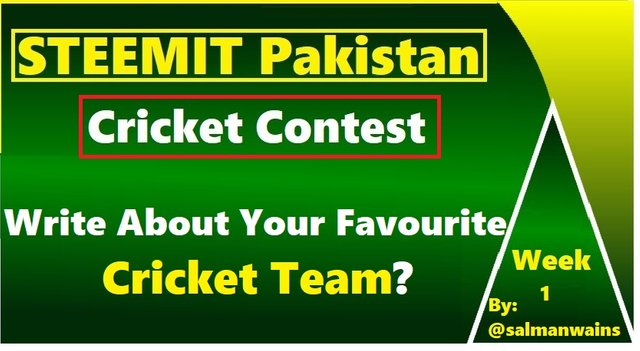 I started this contest by keeping in mind that Cricket is One of the most famous sports of Asia particularly in Pakistan and India. 90% people from this side of the world support their favorite team in every tournament and they are always very much passionate about their favorite teams and will love to write about them.

Results Announcement
Un-expectedly, I haven't seen much entries in this contest and only 2 users participated and write about their favorite Cricket Team.
I'm declaring winner to both of them.
The total reward was 15 Steem for the contest just like this
1st Place - 5 steem
2nd Place -4steem
3rd Place - 3 steem
4th Place - 2 steem
5th Place - 1 steem

Rewards Distributions!
As we have only 2 participants so I will distribute 5 Steem to both participants. I will donate remaining 5 Steem to pak-charity
Total winners = 2
Total Reward: 15 Steem
5 + 5 = 10 Steem will be sent to both participants equally
and Remaining 5 Steem will be sent to pak-charity
Prize Distribution Proof

Congratulations both the winners!
Thanks
salmanwains

Words of Appreciation:
I would like to thank steemcurator01 team for their support to growing communities like Steemit Pakistan.
CC:
@haidermehdi, @hassanabid, @rashid001, @yousafharoonkhan, @vvarishayy