Winners Announcement and Rewards Distribution for Guess the Location Contest
Asslam u Alaikum and Hello to fellow Steemians,
This is salmanwains, Punjab Police Officer of PSCA. I hope that you all are fine, healthy and doing great.
This post is about Rewards distribution to Winners of Guess the Location Contest.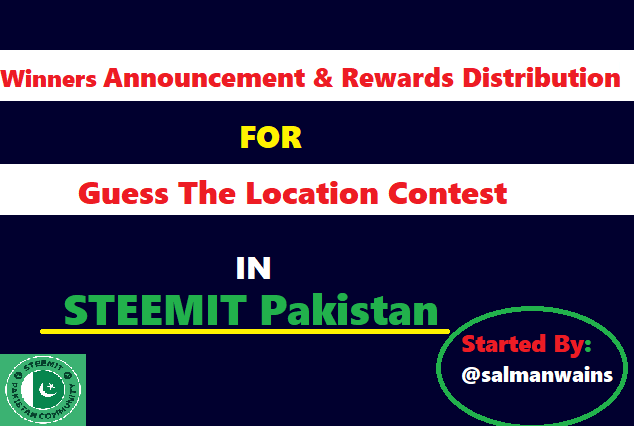 The purpose of this contest is to encourage the newcomers to take part in contest just by commenting. The little rewards from my pocket will motivate them to do participate in those contest in which they were not taking part.
This little reward will encourage them to engage with other steemains with their comments. I have seen that many newcomers in Steemit Pakistan are performing well with their regular posting but they are not great enough at commenting on other Steemains posts or most of them or not even replying to the comments they received on their own posts.
Now Comes to the Results Announcement and rewards Distribution
The right answer was "Greater Iqbal Park/Minar-e-Pakistan" and we had total of 11 winners who did the right answer in guessing the location. All the Winners are mentioned below!
ishakhan786
ramzanbaow
mahnoor11
hibbanoor
abeeha
afifaasif
ahsansharif
shaheeranwar
muzz21
ahtishamghumman5
attiyaasghar
So the total Reward for this contest was 5 Steem which can be distribute like 0.45 Steem to each winner.
But I am going to reward them 0.500 Steem just to encourage or motivate them to take part in next contests.
Rewards Distributions!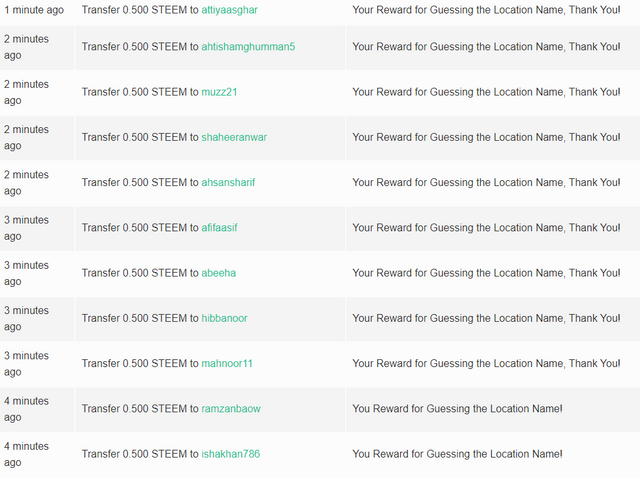 Congratulations All the winners!

Thanks
salmanwains
CC:
@haidermehdi, @hassanabid, @rashid001, @vvarishayy, @yousafharoonkhan, @suboohi, @steemit-pak