Musicforsteem Week 19 "Mi Bella Dama" original song by @danieldedosd2
---
       Hola amigos de
#steemit
hoy es un honor para mi interpretarles una canción que escribí y le hice la música hace unos años atrás a una de las mujeres más extrardinarias que he conocido, con una manera increíble de anteponer lo que iba a ocurrir y con una sabiduría muy poco común, para ti mi eterna y bella abuela "Mi Bella Dama" Constantina. a 2 años de tu partida.
---
       Cuando hice esta letra recuerdo que fue la manera que encontré para recordarles a todos los hijos y nietos de esta increíble mujer que debían aprovechar cada segundo para disfrutar de ella, ya que es sabido que muchos de nuestros abuelos por lo general los dejan a un lado y aunque estan cerca de ellos no les dan el trato debido a sus viejitos, no era el caso de todos con esta hermosa abuela pero quise en cierta forma recordarle a todos los seres de este mundo que no debemos dejar de lado a nuestros ángeles.
---
Mi bella dama.
---
No se que tienes dentro del alma
Que nesecito saber se ti
Quiero cuidarte como una madre
Porque me quieres como yo a ti
Siento un cariño grande y sincero
Por una linda y noble mujer
Que tiene tanto que me enternece y yo la quiero como mi ser.
No se la pierdan ella esta alli
Para que entiendan que ella es asi
Como mi sueño, como tu sueño
O como el sueño de todo ser.
(Ella es tan bella como la flor
Como la orquidea un don de Dios
O como el canto de un ave alegre
En primer vuelo danzando al sol.) Bis
Ella es mi abuela mi bella dama
Con su sonrisa del mes de abril
La que yo quiero con toda el alma
Y que ha sembrado su paz en mi
Y que ha sembrado.. su paz en mi..
---
English
       When I made this letter I remember that it was the way I found to remind all the children and grandchildren of this incredible woman that they should take advantage of every second to enjoy her, since it is known that many of our grandparents usually put them aside And although they are close to them they do not give them the treatment due to their old people, it was not the case of everyone with this beautiful grandmother but I wanted in a certain way to remind all the beings of this world that we should not leave our angels aside.
---
       Hello friends of
#steemit
, today it is an honor for me to interpret a song that I wrote and made the music a few years ago for one of the most extraordinary women I have ever known, with an incredible way of putting what was going to happen and with a very rare wisdom, for you my eternal and beautiful grandmother "My Fair Lady" Constantina. 2 years after your departure.
---
My lovely lady.
---
I don't know what you have inside your soul
I need to know about you
I want to take care of you like a mother
Because you love me like I love you
I feel a great and sincere affection
For a beautiful and noble woman
That it has so much that it touches me and I love it as my being.
Do not miss it she is there
So they understand that she is like that
Like my dream, like your dream
Or as the dream of every being.
(She is as beautiful as the flower
Like the orchid a gift from God
Or like the song of a happy bird
In the first flight dancing to the sun.) Bis
She is my grandmother, my beautiful lady
With her smile of the month of April
The one that I love with all my soul
And who has sown his peace in me
And that he has sown .. his peace in me ..
---
"Mi Bella Dama"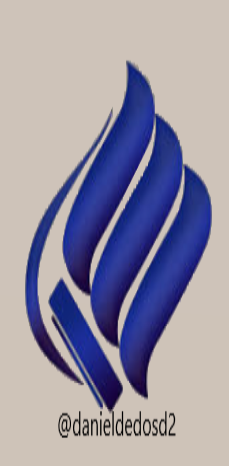 22/10/2020
---