🎵MUSIC FOR STEEM - TEAM FOR 2021 - APPLY NOW
Hola Steemians, friends from the blockchain.
2021 will become a year of prosperity, great health for all of us, and beautiful moments with the family. But lets be honest, we all just want sex, drugs, and Rock & Roll.
The past months I took the term: "Silence is golden" a little bit too serious, and I am sorry for that. But the fact you freaking fabulous human beings just kept singing and performing, I HAD to come back from mental breakdown and get my sh*t together.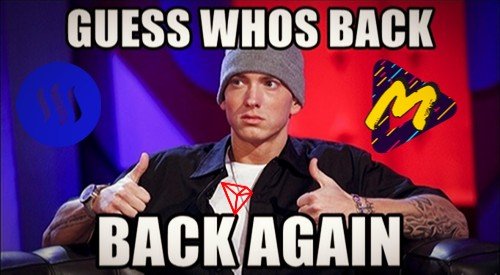 2021 - Music For Steem, the saga continuous
Learned from historical events, Music for Steem needs a TEAM. I want to invite 3 to 5 members of the Steemit community to help organize, judge, and grow the contest Music For Steem.
We have with the contest an amazing opportunity to bring fresh meat to the platform. But I NEED help. From you.
Anyone who loves music and wants to help the contest with judging, marketing and promotion, please leave a comment below!
I need Asian (India - Bangladesh) and Venezuelan (Spanish) music-enthusiasts!
Artist - We got you covered
Thanks to the always pleasantly surprising Steemit-team, we as a community can bring your entry forward to be curated. This will be from the new instated Booming accounts!
The show must go on
The senior artists (like all of you) just continue with the week count! The less musical gifted people like the most of us, can apply for judge or help the team with promotion. Compensation is based on the amount you do. Simple :D
This week you will receive many updates and also a new post with the updated rules for newbies!