Music For Steem 🎵 - Valentine Is Coming - SPECIAL CONTEST
Hi Steempies,
the past year was unusual, to say the least. I hope you are doing well and just know that the end of the misery is in sight.
Most of us are at home most of the time, which can put relationships at a test.
As Valentine is coming (February 14), we would love it that you sing your most favorite love song. The best performance will win a lovely prize! From now until the 14th, you can sing and perform for the Valentine Special! If you have multiple songs, you can enter multiple times!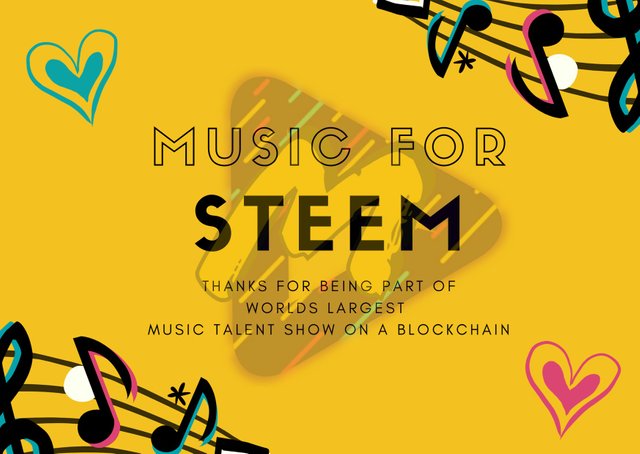 HOW TO ENTER
Same as the Music For Steem weekly contest, you start the recording with Music For Steem and add Valentine Special in the intro! Songs need to be recorded live and a minimum of 2 minutes.
You have time from NOW, and it will end on February 14th. We will post a winner's announcement 📢 on that day.
You can enter with several songs.