Music For Steem 🎵 VALENTINE SPECIAL ❤
Hi there!
February has started, there is no way back. A couple of days ago, we announced the big VALENTINE SPECIAL. During the next 2 weeks, we would love to hear you perform some love songs!
Even if you don't have a significant other, you must have got some songs in mind to perform.
The 14th of February, we will announce the winners!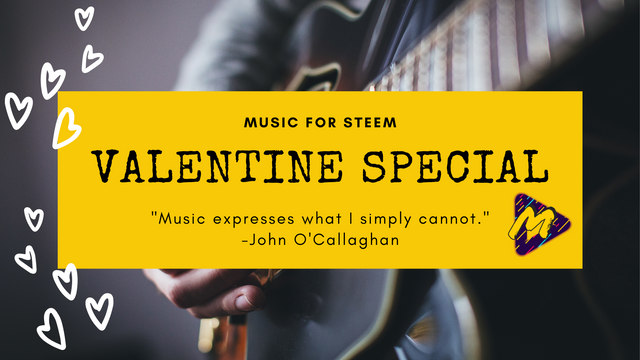 HOW TO ENTER
Record yourself performing live, and mention *Valentine Special at the beginning of your video.
A video should be a minimum of 2 minutes. Simple as that!
Please post in Music For Steem community so there is no chance we miss your performance!
WE STEEM❤ YOU!