Music For Steem spanish song! - "La bikina " - ( coversong ) - por @oriongg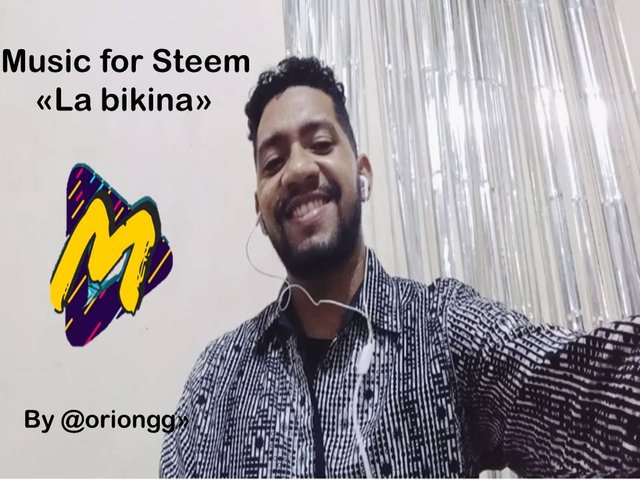 Hola amigos de @musicforsteem espero que se encuentren muy bien. Que gusto estar nuevamente junto a ustedes compartiendo música, en esta oportunidad les traigo un tema de compuesta por Rubén Fuentes en 1964 es interpretado por el gran Luis Miguel. 'La Bikina' viene a ser una de las canciones más hermosas del folclore mexicano, el cual está basado en la leyenda de una mujer que fue abandonada por sus padres desde su nacimiento y que sufrió abusos sexuales de un capitán llamado Humberto Ruíz. La historia detrás de esta leyenda es impresionante. Espero que puedan disfrutar este tema.
Hello friends of @musicforsteem I hope you are very well. What a pleasure to be with you again sharing music, this time I bring you a song composed by Rubén Fuentes in 1964 is performed by the great Luis Miguel. 'La Bikina' is one of the most beautiful songs in Mexican folklore, which is based on the legend of a woman who was abandoned by her parents from birth and who suffered sexual abuse from a captain named Humberto Ruíz. The story behind this legend is impressive. I hope you can enjoy this theme.

Letra
Solitaria camina la bikina
La gente se pone a murmurar
Dicen que tiene una pena
Dicen que tiene una pena que la hace llorar
Altanera, preciosa y orgullosa
No permite la quieran consolar
Pasa luciendo su real majestad
Pasa, camina, los mira sin verlos jamás
Tiene pena y dolor
(La bikina)
No conoce el amor
Altanera, preciosa y orgullosa
No permite la quieran consolar
Dicen que alguien ya vino y se fue
Dicen que pasa las noches llorando por él
¡Mi mariachi!
Tiene pena y dolor
(La bikina)
No conoce el amor
Altanera, preciosa y orgullosa
No permite la quieran consolar
Dicen que alguien ya vino y se fue
Dicen que pasa las noches llorando por él
Dicen que pasa las noches llorando por él
Dicen que pasa las noches llorando por él

Muchas gracias por tu valioso apoyo
Thank you very much for your valuable support