Atom Collector NFTs - Up To 10 People Can Win $100 Worth of STEEM!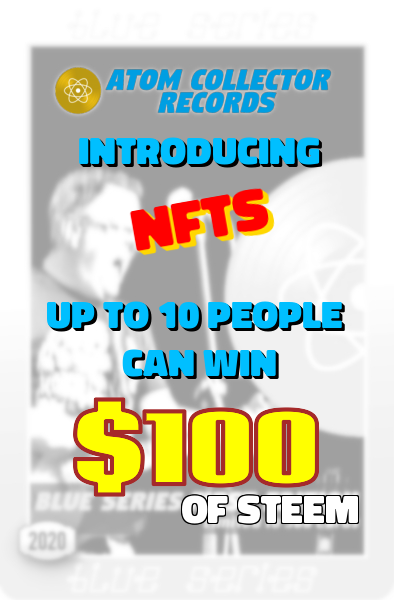 We are excited to officially announce the launch of the Atom Collector Records "MUSIC" NFTs (Non Fungible Tokens) on Steem Engine!
To celebrate the launch up to 10 people can win $100 in STEEM by completing the full collection of the monthly tokens as follows:
Collect each of the twelve monthly limited edition NFTs .
Everyone who has at least one of ALL TWELVE tokens in their Steem Engine account on the 31st December 2020 will be sent $100 worth of STEEM or STEEMP.
Tokens will be released one at a time on an ad hoc basis.
Only 10 of each month's token will be available.
Each token also contains 1000 ATOM tokens so you will be able to "burn" the token after the competition has finished to release them if you wish to.
The first one is already on the market.
You will be able to trade tokens with other owners to complete your collection.
Announcements of each new token being listed will be made in our Discord first.
The first announcement will take place in the #10k-atom-club channel, followed by the #5000-atom-club channel, the #1000-atom-club-channel and finally in the #general-chat channel to give our committed token holders a chance to purchase the tokens before anyone else.
Only one prize will be issued per person to give everyone a chance.
You may be asked to prove you are not holding tokens on multiple accounts if we suspect you are doing so.
Our decision is final.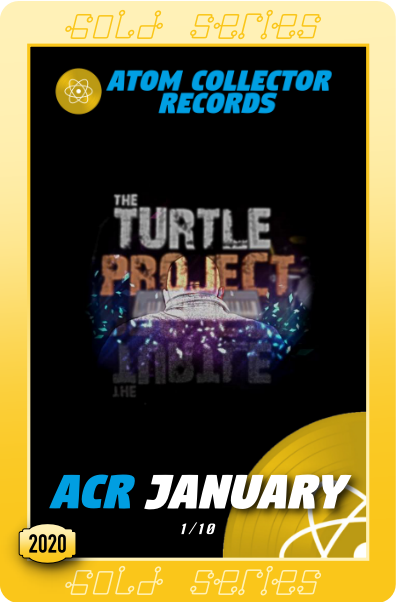 The January artist is the awesome @TheTurtleProject who has been a massive supporter of Atom Collector Records from the beginning. Please go and give his posts some love and listen to his fantastic music.
Thank you and GOOD LUCK!!
---

Earn ATOM tokens listening to independent music on AtomCollectorRecords.com
Join our Discord for airdrops, giveaways and more!