Delegation First time to @steem-bangladesh community ||18.04.2021||
Assalamu Alaikum.
How are you? I hope you are all fine and I am also.
I am @hasmi from 🇧🇩Bangladesh
I want to delegation to STEEM BANGLADESH community.
---
Today I will delegation to @steem-bangladesh first time. I will delegate 12 SP today. Next I will delegate more SP in future. I will delegate total 12 sp delegation of following process. Let me share the process via screenshots.
Step:1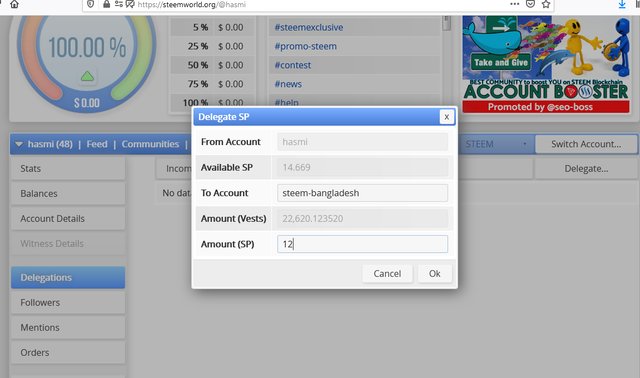 Step:2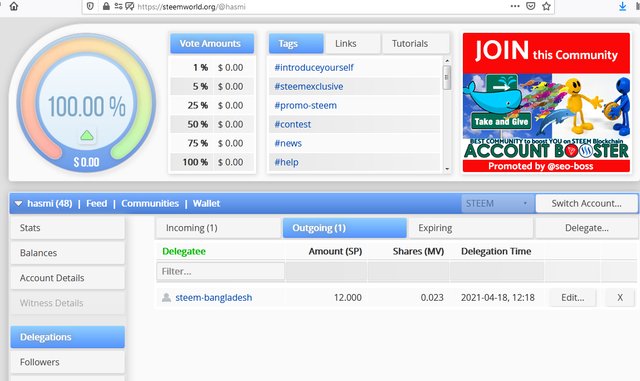 Step: 4- Finally Successfully delegation 12 SP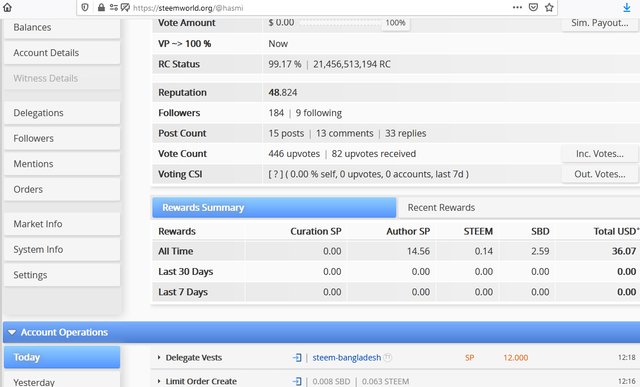 Thanks for visit my blog.
@toufiq777, @steem-bangladesh Please verify my id as a member to this community.