Contest #2: Tell us About "A Freedom Fighter of your Country //Simón Bolívar //@irene1983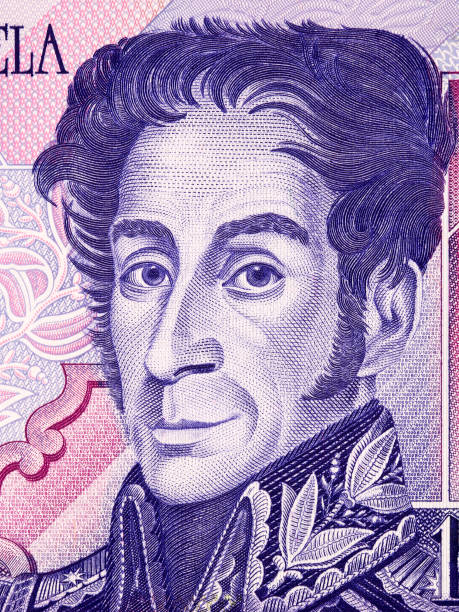 Hello to all my friends in the @ SteemBangladesh community today very happy to pass by making entry to a very important contest of the Liberator of my country, I comment to you I am Venezuelan residing in Colombia for two years Our Liberator or Hero of Latin America Simon de la Santisima Trinidad Bolivar Palacios y Blanco, is the person I am going to talk about in this little post. The Liberator of my nation was born on July 24, 1783 in Caracas, the capital of Venezuela, he belonged to a wealthy family of those times, he was orphaned at an early age, where he was under the tutelage of his maternal uncles along with his four brothers. Bolivar at age 12 had the instruction of Professor Simón Rodriguez, a character from whom he copied many good things that would serve him for the independence of the peoples Bolivar was a privileged boy to have these teachings and was also a disciple of Professor Andres Bello, from very young what the story tells Simon had a rebellious soul and ideology for those times, very intelligent and knew how to take advantage of the experience of these two teachers.
Bolivar's idea was the equal of the peoples, freedom for the slaves to break with the Spanish yoke. Already of legal age and beginning his military career he goes to Spain to continue training where he meets a very beautiful young woman named Maria Teresa Del toro they fall in love and get married, he decides to return to Venezuela with his wife where she falls ill and another dies The loss that Bolivar has to face over time decides to resume his trips to Europe and settles in Paris where he meets again with Professor Simon Rodriguez.

Then, already in Rome on the Monte Sacro, he makes an Oath where he says to give freedom to the entire Hispanic-American world. He returns to Venezuela and leads several Battles and events that unleash the freedom of the peoples as he dreamed it. It should be noted that his Libertarian dream left him in ruin, expelled from his native country, he died in Colombia at 47 years of a terrible disease for those times tuberculosis, on December 17, 1830. I tell you a little bit of the history of the Liberator of my nation I hope it has been to your liking.

The image of the portrait of Simon Bolivar that I use in this post was taken from the internet.