Contest-Voting Challenge || Just vote and win your prize rewards
First of all, I would like to thank our community admin @toufiq777. Thanks to which our community has been able to move forward so far. The number of subscribers in the community is 1900+ which is a very good aspect for our Bangladeshis. To make our community more active and strong, we should all go to the good posts in the community and vote and comment. Then everyone will be encouraged.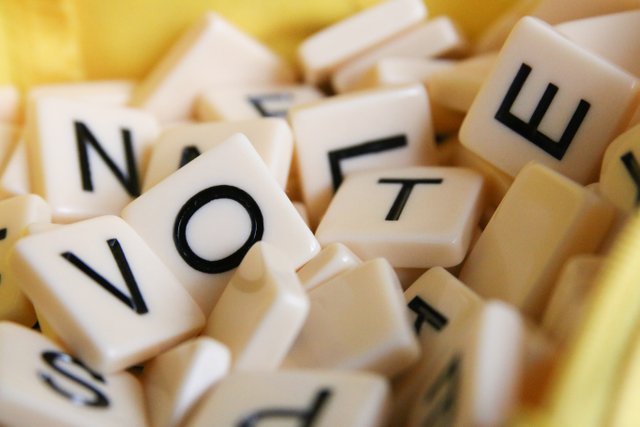 Source
---
Today I have organized a voting contest to increase your activity. I have no sponsor. If we get a sponsor then this contest will be organized every week and the prize pool will be increased.
---
How to participate in this contest -
---
First go to
You need to take two screenshots on Day-1. I showed below how to take.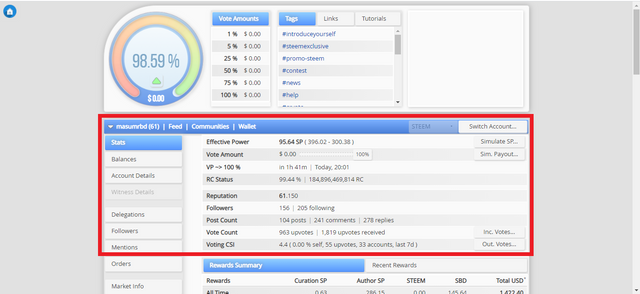 Take a screenshot of the following portion showed in red rectangle

After that click out votes shown in below screenshot with red circle.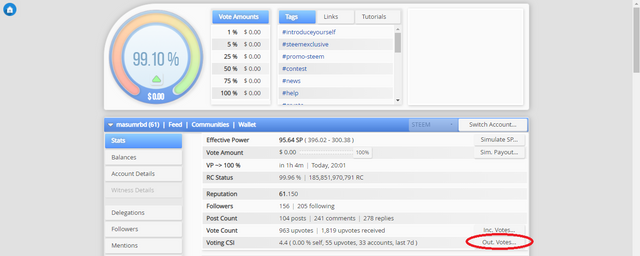 In this way, you have to take another two screenshots in Day-2 just before your submission date. Don't worry I showed example in the below. Just follow it.
The most voter will be the winner.
Create a post with these 4 screenshots and post it on the Steem Bangladesh community and comment the link of your post on this post.
The first three tags you should use are #bd-vote, #steem-exclusive, and #steem-bangladesh.
You may share your opinion about our Steeem Bangladesh community activity in your post.
---
Deadline: 7 days before payout this post
---
Example:
Date: 21/04/2021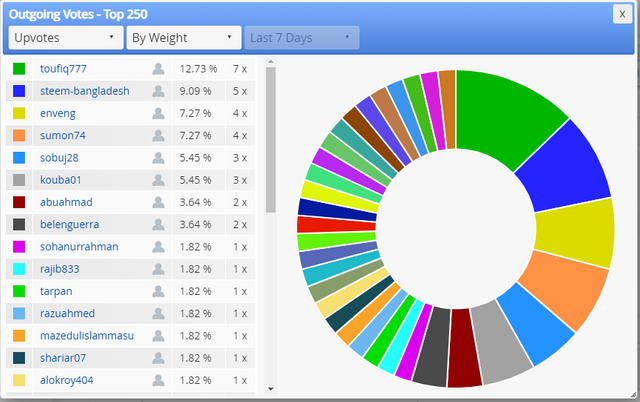 Date: 27/04/2021
Put other two screenshots here
---
---
PRIZE
| RANK | STEEM |
| --- | --- |
| 1st | 4 |
| 2nd | 3 |
| 3rd | 2 |
| 4th | 1 |
---
---
Thanks
---
---