Contest of: Create a Covid 19 poster and write about Covid 19 awareness|| 15 Steem in prize pool ||
Hello everybody
Today's contest is about Making Covid 19 poster and describing Covid 19 awareness. The 2nd wave of Covid 19 is coming. It's a dangerous virus which can evolve. Because of this contest we can know how much knowledge you have about Covid 19 also we can gain more knowledge about this virus. Everyone will be aware of 2nd wave of Covid 19.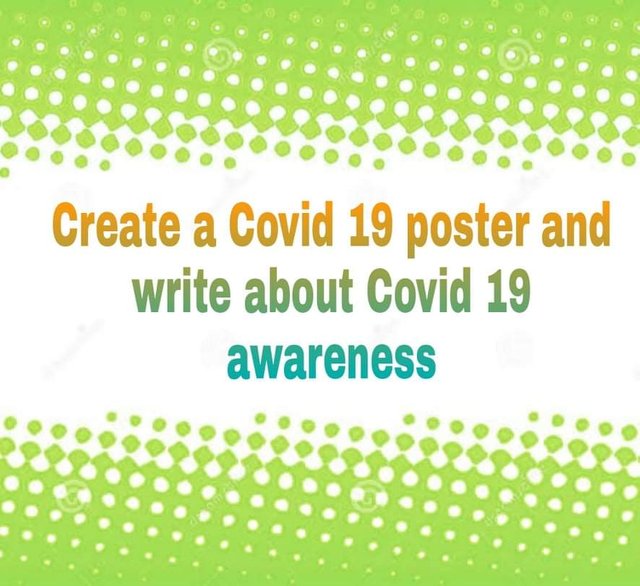 All the rules and regulations for this contest are given below:
Share your Covid 19 poster with your post.

Make sure you wrote about covid 19 awareness at least for 250 words in your post.

In the first 5 tags (covid19) this tag must be used.

You can write your post in English or Bengali.

The duration of the contest is 5 days.

Also add what country you are in.

Anyone can participate. Post must be done from (Steem Bangladesh) Community.

The link to your entry post should be commented below this post.

Also share your post entries on your social media Twitter /Facebook/Instagram with #covid19, #thediarygame #the1000daysofsteem and #steemit also tag @steemit

Make sure you put links /Screenshots of social share in the comment section of your own post.
Start Time : Tuesday, September 22, 2020, 9:00 PM
End Time: Monday, September 27, 2020, 11:59 PM
Prizes
There will be winners At the end of the contest sharing this prize pool of 15 STEEM.
RANK 1 - 7 STEEM
RANK 2 - 5 STEEM
RANK 3 - 3 STEEM
I'd appreciate every Resteem and upvote
Thank you for all the support
@steemitblog