Last night I did a new village scenery art and would like to share it in this steem bangladesh community
---
---
Steem Bangkadesh My Art
---
---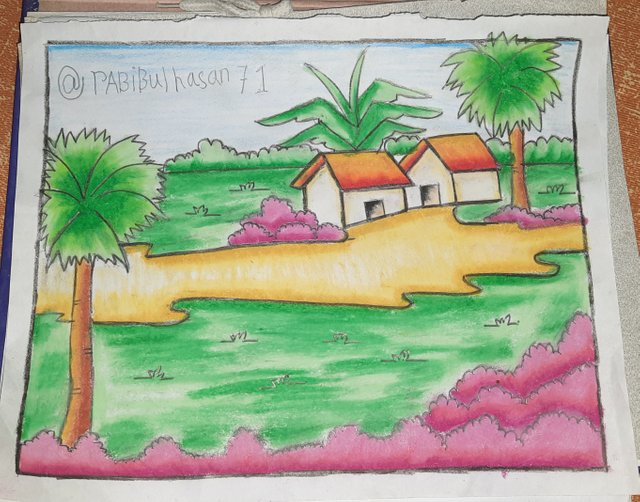 Last night I did a village scene art and I want to share it with you so lets starts.
All that was needed to create art
Pencil
Rubber
Art papper
Oil Pastel
Step 1
You will first make a sketch on the art paper exactly what kind of village scene art you want to make.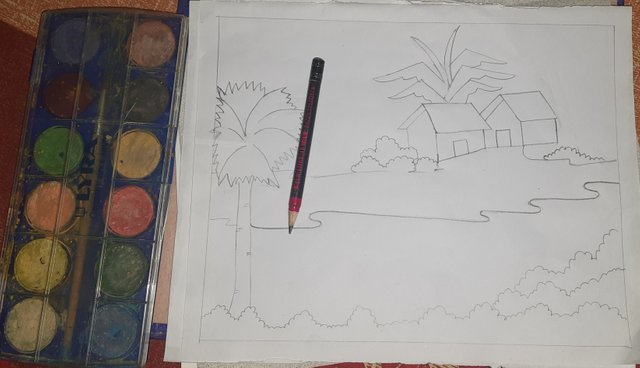 Step 2
And take pictures step by step.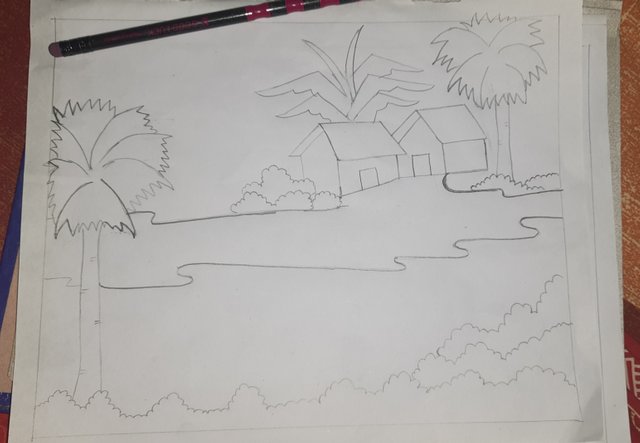 Step 3
I took a picture when I started painting the roof of the house.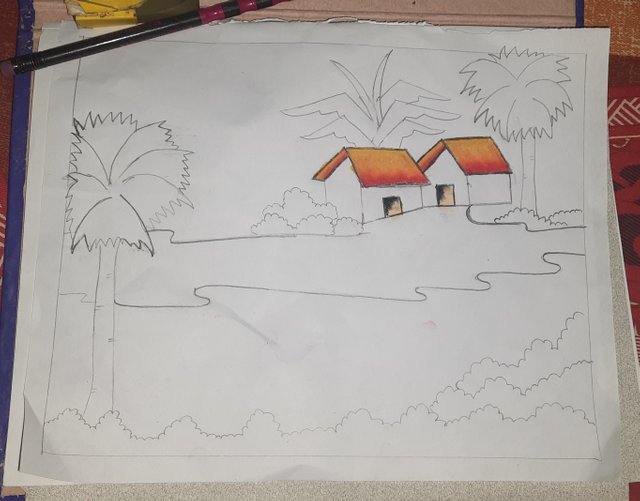 Step 4
Then I took a picture again after painting the leaves of the trees green.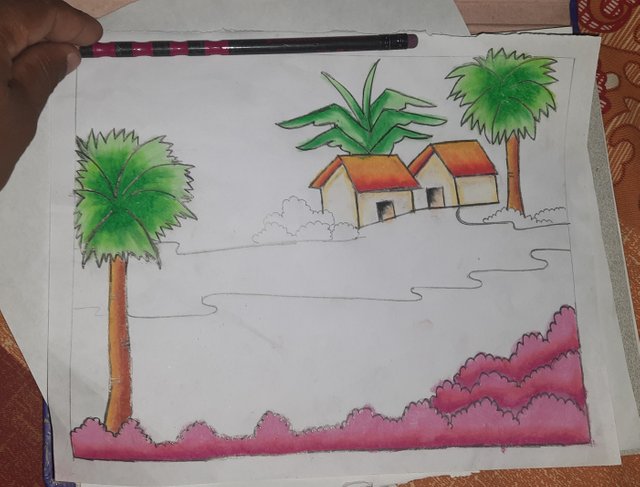 Step 5
After painting the village methopaths I took pictures again and now the beauty of the village scene is increasing a bit.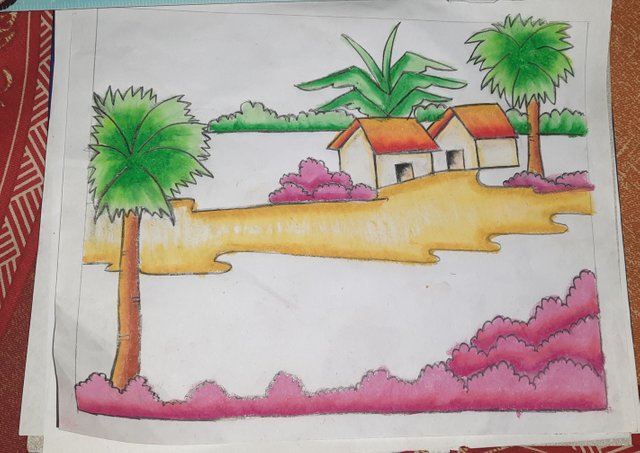 Step 6
After completing the village scene, I took it in hand and my younger brother took a picture of me. Now let me know how the picture looks.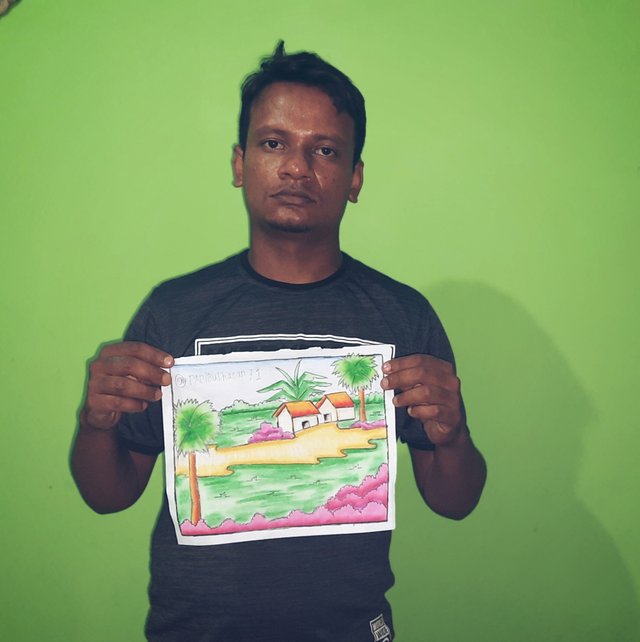 I have done this art and shared it with you. If there is any mistake, please forgive me and let me know in the comments how I did it and I will come back with new arts among you later.
Power up 100%