A video has been made in Bengali about how to Find & use Google Plus Address ( code). Don't miss it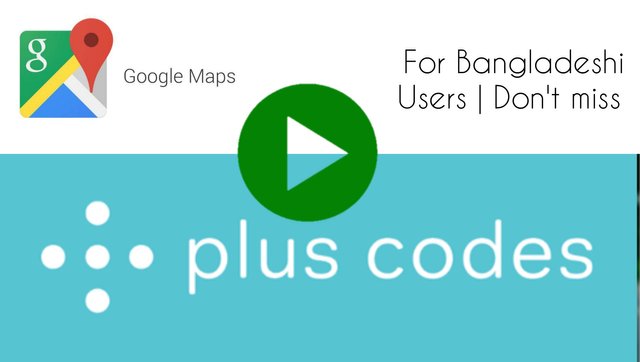 Why use Google Plus code?
How to collect?
What are the benefits?
How to attach it in the middle of the post?
When to use this code
Etc. mentioned in this video.
Representatives from India and Bangladesh have already made posts on the subject. But some users still do not understand the issue. I don't understand why they don't understand. I am requesting all Bangladeshi users to wear all the PIN posts of the community carefully. If you still don't understand, you can ask us questions at Discord..
We can easily solve the various problems of those who are associated with us in Discord. But for those who have not connected with us yet, I would like to connect with us quickly. It will be good for all of you and it will be an advantage to understand your work. We have introduced voice system for your convenience. Yet why are you not taking this opportunity?
Join Steem Bangladesh Community's Official Discord Server by clicking this link: https://discord.gg/X3392wX
---
Have a good News For steemit fan.

JOIN steemit FAN CLUB:


Connect Me On:
Facebook | Twitter| Discord

E-mail: [email protected]


DOWNVOTE UPVOTE