The Diary Game || 05-08-2020 || Added new members and steemit promotion by boat on the river.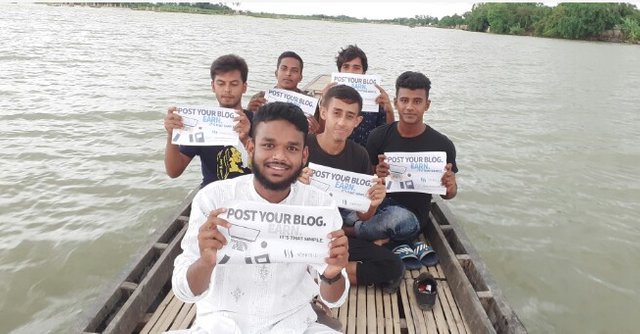 This is post Thumbnail
---
MORNING WITH GUEST
I wake up this morning and brush and freshen up. I eat fresh food. My mother cooked kachu and shrimp. The food was great to eat. After eating, I entered my steemit id.
You know, I've been promoting steemit lately. So I've told a teacher to send some of your poor students to me. I will give them jobs. That teacher sent 2 students to me today. They are both very talented students. Their purpose is to work on this platform to run their own education costs. Their motives were noble. They want to reduce the financial burden on their families.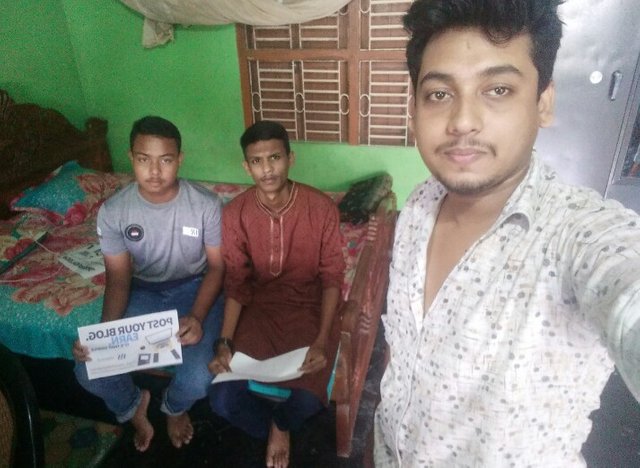 They crossed the 12 km road and came to my house this morning. I let them into my home with dignity. One of them is named Emon. The other person's name is Rubel. I turn on my computer to explain their work. I explain the history of the platform to the two of them and give them an idea of ​​the past and present state of the platform. After giving all the history and ideas I prepare to show the original work. I go to steemit website to show them how to work and ask them to watch my work carefully.
I explained everything to them for about an hour. How to create an account. How to create a post. How to create an introduction post. How to participate in The Diary Game. Here's how income is possible. Everything I explain to them and they can easily understand. Very few of them understood the issues because they were very brilliant students.
I feel sad bro
But a very sad thing is that the family of one of these two students is very poor. For this reason he does not have a good phone and his family cannot afford to buy a good phone. He learned all the work from beginning to end. But he doesn't have a phone to work there. This makes me very sad. He is willing to work here and has shown a lot of interest. But his lack of a phone might not work. I assured him that I would let him know if I found an old phone at a very low price. I have already informed @toufiq777 about this and we will all take a decision tomorrow on how to make him work on the platform.
However, I have created a student account myself. I asked him to make an introduction post. he has created an introduction post. This is the link to his post:https://steemit.com/hive-138339/@emon42/achievement-1-my-introduction-post-on-steemit
And yesterday I introduced an sister to this platform and she wrote in an introduction post. Interest in his work has grown a lot since he got a support in that post. This is that sister introduce post link: https://steemit.com/hive-138339/@nusrat-akhi/my-introduction-post
Today I made a video of two students who came to me and learned to work.
After teaching them the job I let them know, if there is any kind of problem they will contact me. I will help you the best. I can help you with any work at any time. Then they left for home. I bring them a little further.
---
THEN
I take a bath and after some time, some of my younger brothers call me and tell me that they will go on a boat trip on the river Padma. I agreed to their offer and decided to go with them. They came after some time and took me to Padma river. There were seven of us in total. We rented a boat for 2 hours. For two hours the boat demanded five hundred and fifty BDT. We went down to the river for two hours. We all had a lot of fun getting on the boat and I also ran a campaign there.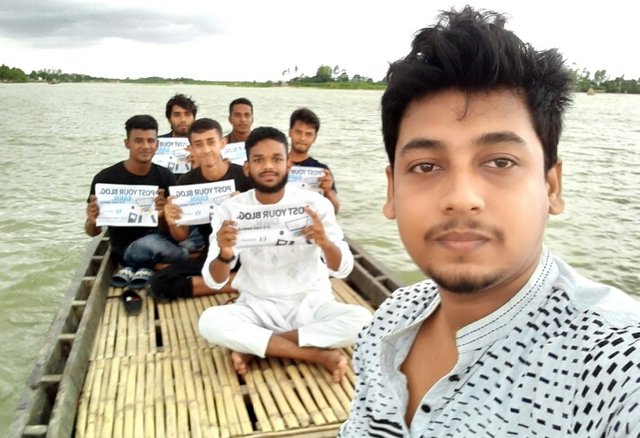 I printed a lot of posters a few days ago. I took pictures of those posters in everyone's hands and talked about Steemit. They were encouraged to talk about Steemit, and they were very happy.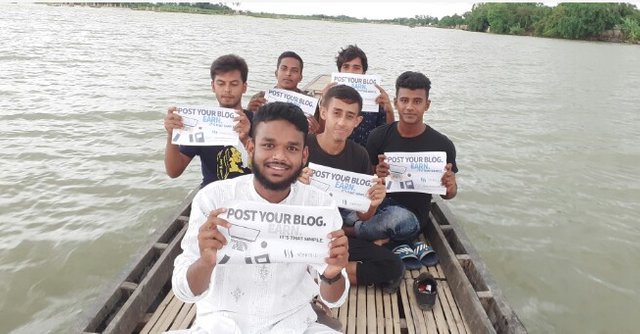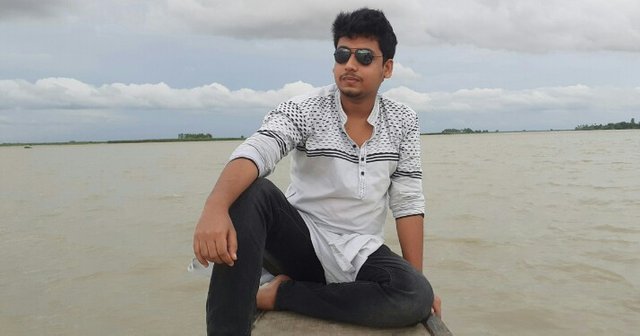 After that we had a lot of fun boating on the long river Padma and traveled a long way. Today was a beautiful day. It was a lot of fun. Then we get off the boat in the evening and go to each other's houses. After going home, I attended the birthday party of one of my nephews.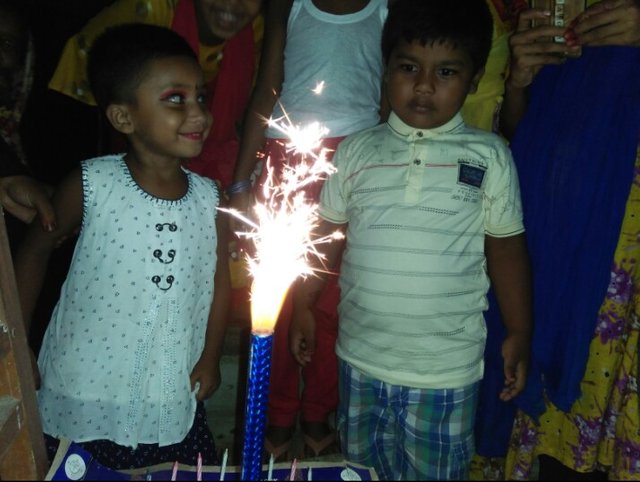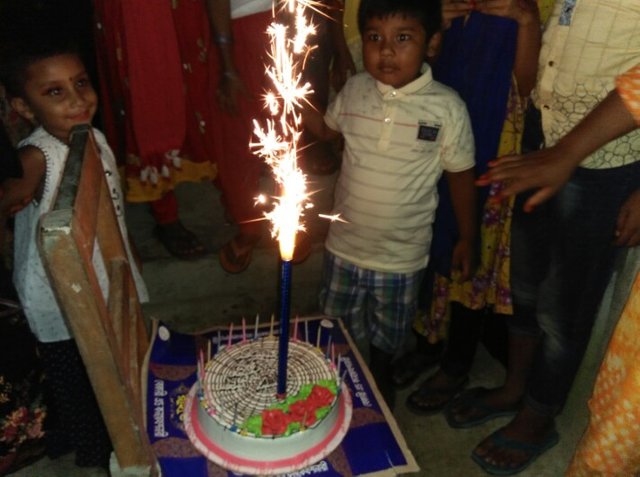 I go there and celebrate my nephew's birthday. The name of the person whose birthday has been celebrated is Sadbabu. He is 5 years old. Everyone will pray for him.
That's how my day ended.
All rewards for this post will be 100% power up. I want to help all new users by getting 10,000 power. Hope ,one day i will do that.Thanks
---
From #bangladesh
Good Bye Everyone.
STAY HOME -STAY SAFE