The Diary Game || 06-08-2020 || Traveling Day
This morning was busy. Today I have to travel all day. i have to go to Narail from Kushtia. I woke up at 5 in the morning and got fresh quickly. In the morning my mother cooked eggplant and shrimp. I finish eating very early in the morning. When I finish eating, I prepare to go to Narail. I left wearing shirt, pants and shoes. I and one of my brothers started the journey. Then 7:10 o'clock in the morning.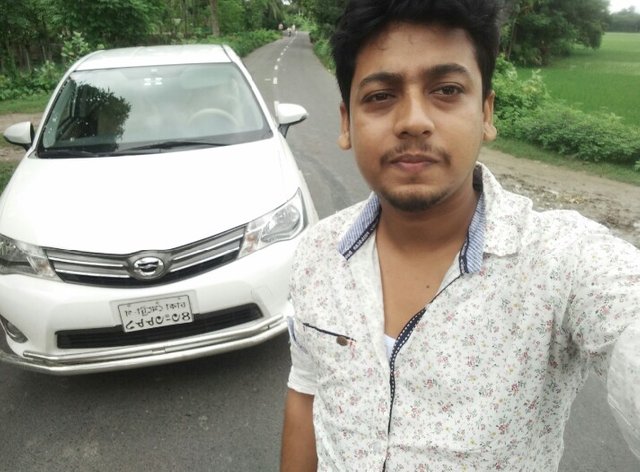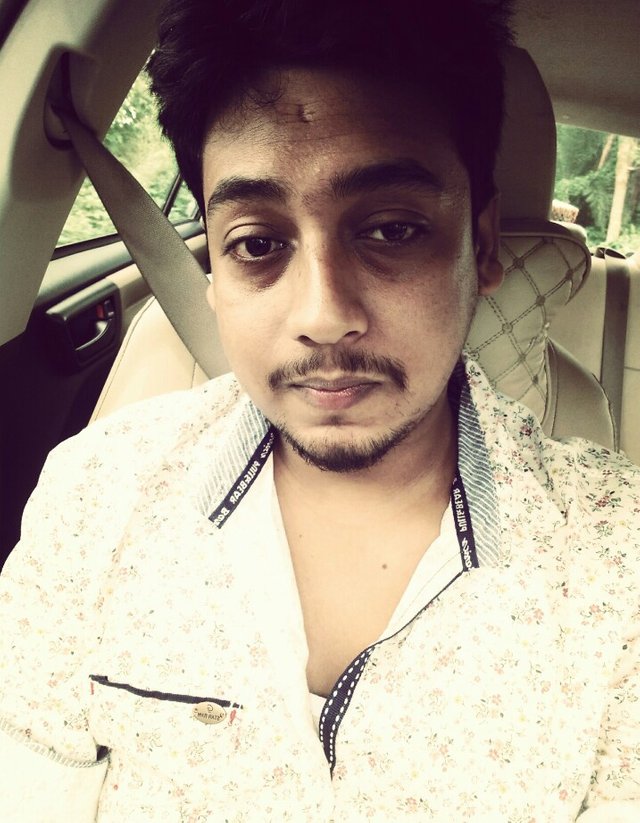 The day was cloudy since morning. Sometimes it rains, sometimes the sky is clear, sometimes it is dark with thick black clouds. In such a situation I thought of leaving in the morning. I picked up an umbrella as I was leaving. We crossed our small road on foot. Because there is a lot of mud on our roads. Car and horses do not move here. You have to cross here on foot. After crossing on foot I went to the main road. And we got in the car we were going to set off and then we started to set off. When we reached a long distance, we stopped at a shop. We have to do some shopping from that shop. I went into the shop and bought 8.5 kg of yoghurt. I told the shopkeeper to tie the yoghurts in a box. The shopkeeper packed them well and put them in the car as I said. Then we started to go again. The road was very beautiful. Clear to look at. Light rain from the clouds. There is no dust anywhere. The road looked wonderful.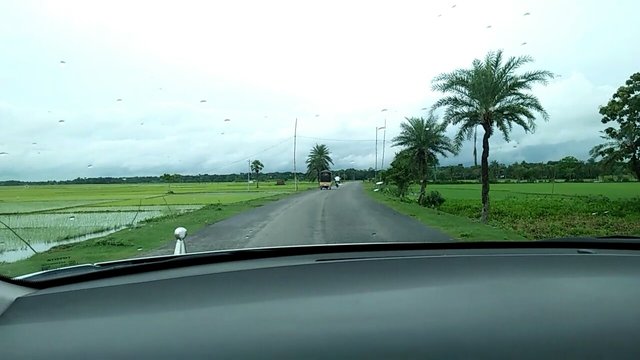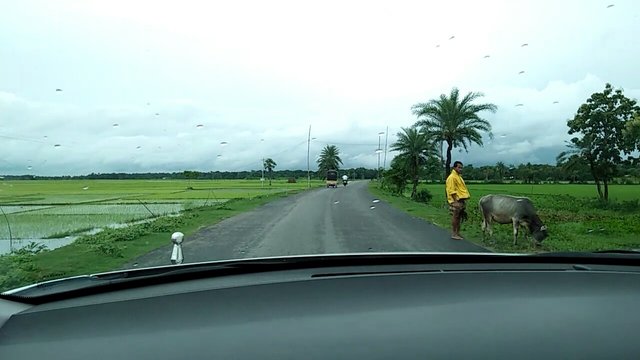 I had a lot of fun along the way. Both the driver and I had a lot of fun and were going to have a lot of chat. Looked good. Time was running out fast and we were moving slowly. We reached Kushtia district. Then we reached Jhenaidah district. Thus one by one I reached Magura district, then Jessore district, and Narail district. Our first destination was the sister's home.
I reached there around 11 in the morning. I went there and ate. The food menu included puti fish bhaji, kai fish bhuna, uchte bhaji, beef and goat meat.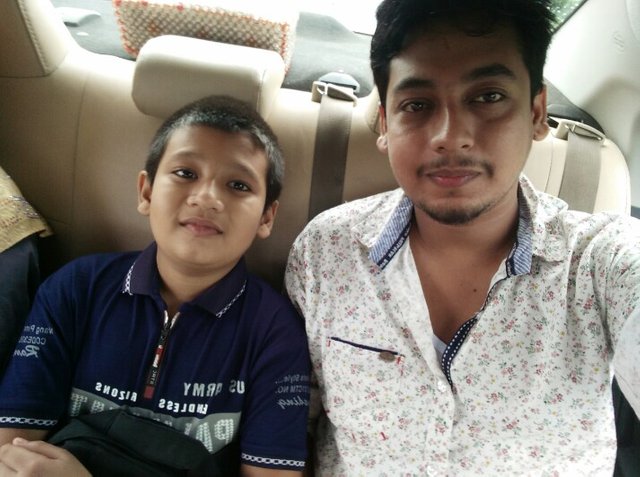 After eating, I went to my wife's house with my sister and sister's son. After staying there for 1 hour, I started my journey again with my wife and her younger sister for my home. We reached home in 3/4 hours.
Today is the day of the journey. The day was wonderful. We arrived home at seven in the evening. Then we came home refreshed and had a light rest. After resting, I felt very hungry. I went to our dining table for this to eat. The menu consisted of sand fish cooking and shrimp with kachu ghanta and spinach and shrimp ghanta. I ate sand fish. Because this fish is my favorite. I finished eating and drinking and went to bed. The body was tired after traveling all day. So I could not post today, I will post tomorrow.
All rewards for this post will be 100% power up. I want to help all new users by getting 10,000 power. Hope ,one day i will do that.Thanks
---
From #bangladesh
Good Bye Everyone.
STAY HOME -STAY SAFE