The diary Game || 16-08-2020 || The story of the journey of the platform with loved ones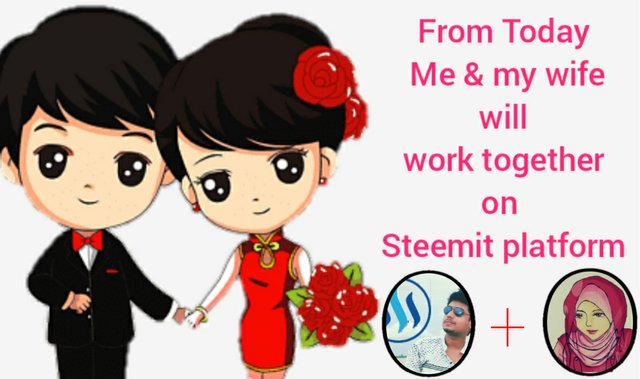 Thumbnail image
---
---
It's Morning guys
How are you all? Today was a very busy day for me. I woke up in the morning and used my phone for some time. Then I got out of bed and brushed. I finished brushing and freshened up. Then I felt Hungry . After some time I went to the dining table to have breakfast. My wife @oishe has prepared breakfast. We all sat together and ate. The food was very nice. I finished my meal and went to my room. Then I sat down with the phone. I browsed the phone for a long time. After a while, mother Ball has to go to grandmother's house today at noon. I did not want to go.
NOON WITH HEAVY RAINY
It's almost noon. Then everyone is getting ready to go to the grandmother's house. I said, you go. I'll go in the afternoon. Everyone left. I lay on my bed. After a while it started raining heavily. I love the rainy moment. Since everyone in the house went to grandmother, there was no cooking at home at noon. So I fried two eggs myself. Egg frying, of course, I do occasionally. When I finished frying, I finished eating. I was feeling a lot. Feeling better now. I was spending time lying in my room, it was still raining heavily.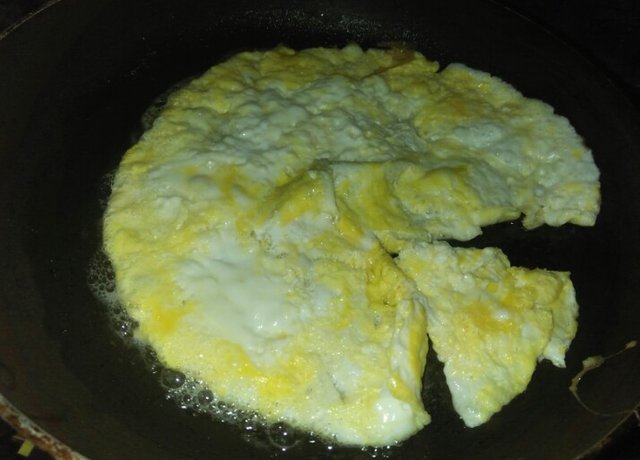 I was waiting for the rain to stop. After a while the rain stopped and I got ready to go home to my grandmother in my clothes and pants. But after a while it started raining again. I sat down to reduce the rain. After a while the rain stopped and I set off. I got in a riksaw and reached grandmother's house. After reaching my grandmother's house, it was almost afternoon.
Foodies Afternoon
I am still hungry after eating only fried eggs at noon. So I ate fast food. The food menu included beef pulses and roasted eggs. I only ate rice with roasted meat and eggs and pulses. Then I went to another room and sat down. Everyone was there. Everyone was talking. We came out of the house. The intention was for everyone to go home and me and my sister's son to go to the market. Because my sister's son wanted to get on the boat. I prepared to take him to the market.
A few days ago my aunt gave birth to a son. We saw him crying loudly. he was silent when I took the picture. he is very beautiful to look at and a new guest in this world.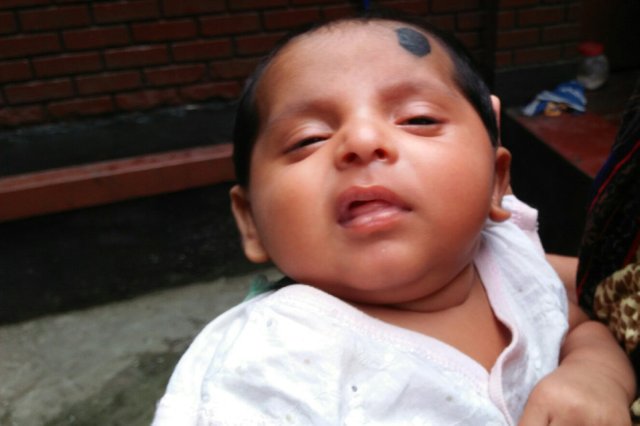 We finished seeing him and I and my nephew set off for the market. After going to the market we bought some chocolates and some soft drinks from the shop and brought some Singara and some Piagi for home from a Singara shop. This time we reached home. After reaching home we all rested. After resting, we all lay down together and started talking.
It's almost night
It's almost night now. My wife @oishe opened an account on this platform yesterday. That is what I told you in the last post. My wife @oishe made an introduction post as her first post and took some pictures. I taught her how to create posts on the platform. She created accordingly and with my help submitted the post to the steemit platform. I really enjoyed working together on this platform. After the work was done we went to eat. We all ate a little because we ate too much at noon. After eating, I came back to the room and got ready to sleep as I was very tired.
---
---
All rewards for this post will be 100% power up. I want to help all new users by getting 10,000 power. Hope ,one day i will do that.Thanks
---
---
From #bangladesh
Good Bye Everyone.
STAY HOME -STAY SAFE