The Diary Game || 19-08-2020 || My Day with Some of my photography moment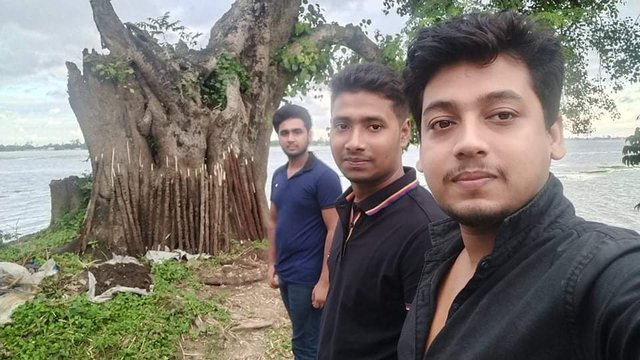 Thumbnail image
---
---
Morning Time
How are you all? I'm fine. I woke up this morning and visited our community. I finished the inspection and brushed. I freshened by brushing. Then all the members of the house went to the dining room together. This morning's menu was Hilsa fish cooking, spinach cooking. Everyone felt very satisfied. But sadly, I was bitten by a fish while eating. At first I could not find out. After some time, i drank water after a verse of our holy scripture.
Alhamdulillah, the fish is no longer tied to the cut throat. God has solved all our problems. Then I came back to my room. I came to the room and picked up the phone. Then we took a little trip to our favorite platform. A lot of people have just joined our Bangladeshi community. They are very frustrated because they do not get support. But we are encouraging them. After eating in the morning, I browse the steemit till about noon. That's how my morning passes.
Rainy wet noon.
It has been cloudy almost all day for the last few days. Occasionally light rain, sometimes heavy rain. It has rained a lot today. I have to be very busy in the noon. We have a contest going on in Bangladesh. There is a lot of work to be done. New posts have to be created every day. The winner of the contest has to be selected, and a well-arranged table has to be arranged. I am sharing today's table with you.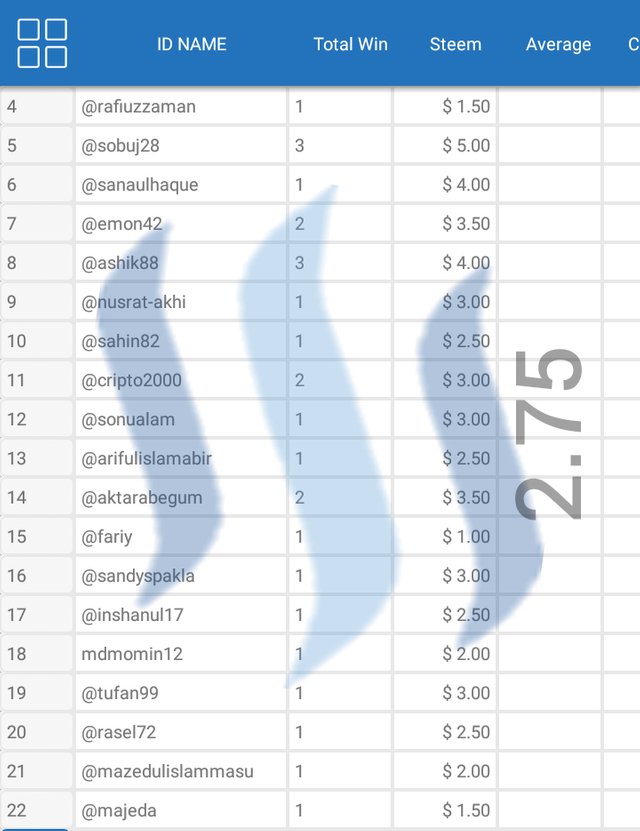 Our aim was to support all the members in our community who have not received any support so far, with some amount of dollars. Here everyone will get a minimum of two to four dollars. We want everyone to be pure. Even if he gets a little, everyone should get it. I am also moving forward towards that goal. I am conducting the contest myself. We have a plan to bring another new contest when this contest is over.
After working a lot of time I concentrate on my work. It was raining heavily outside at that time. I was standing outside my house then. I got slightly wet due to the rain. Then we all go to the dining table for lunch. I was very hungry then. There was a lunch menu, roasted fish. I ate a lot of food with great satisfaction. Everyone ate together. I finished the meal and returned to the room and re-entered the platform. After spending some time I lay down on the bed and took a rest. This is how the noon passes.
River view (afternoon:)
When I slept in my room in the afternoon, a friend of mine called me and told me we would go to the market today and sit and chat by the river. ☺ I'll spend time. Then I agree and I call another friend. I told him to come. The three of us will go together. After a while those two friends of mine came and we have go with bikes together to the river bank. We sat under a banyan tree by the river. I did a lot of photoshoots this time. I am sharing these pictures with you.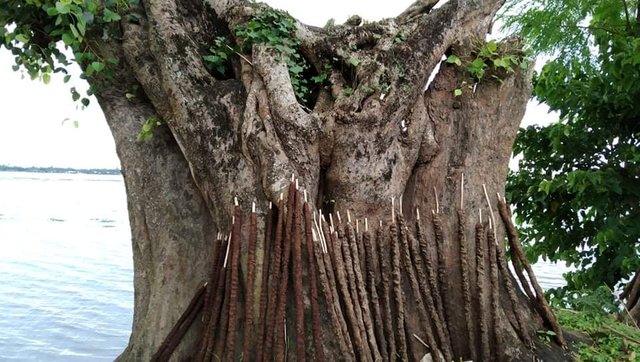 PHOTOGRAPHY BY ME
DEVICE : VIVO QUAD CAMERA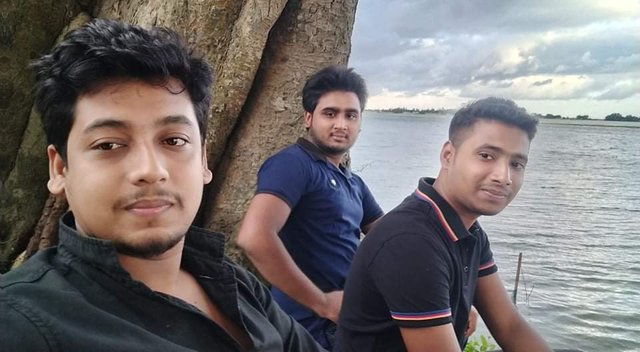 PHOTOGRAPHY BY ME
DEVICE : VIVO FRONT CAMERA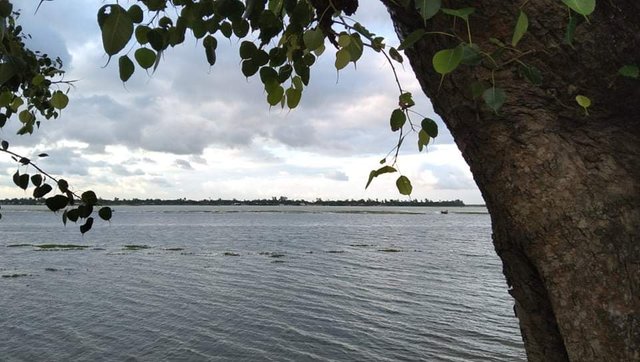 PHOTOGRAPHY BY ME
DEVICE : VIVO QUAD CAMERA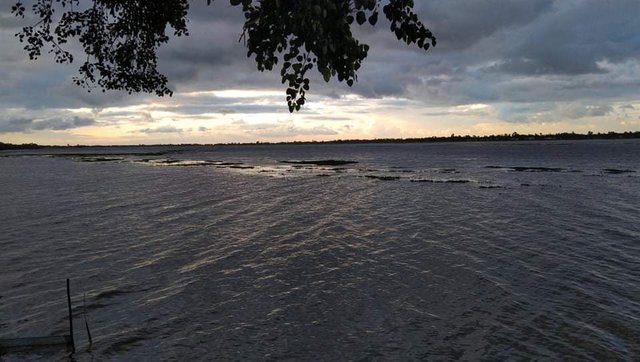 PHOTOGRAPHY BY FRIEND
DEVICE : VIVO QUAD CAMERA
We sat by the river for a long time and felt hungry. Then we three friends entered the market and bought some chicken chops from there. The number of chops was 12 pieces. And we bought some soft drinks. I bought them and went to the river and sat there and talked for a long time. I chatted. There was a lot of beautiful environment. Then it was evening.
Evening & Night
After some time I got a call from my house that I have to go. So we rode home again on a motorcycle. When I got home, I saw everyone in our family watching TV together. My sister's son was there. He was sitting and watching TV. I asked him, "Did you have fun today?" He said we had a lot of fun and everyone will have a lot of fun together tomorrow. Since I went to the market I could not spend much time with them. So I came back to my room saying I will spend a lot of time with them tomorrow.
Tonight at 8 o'clock we had a meeting with the Bangladesh team members. At the end of the 1 hour meeting I played a game on my phone. My nephew wanted to watch the game so I played the game.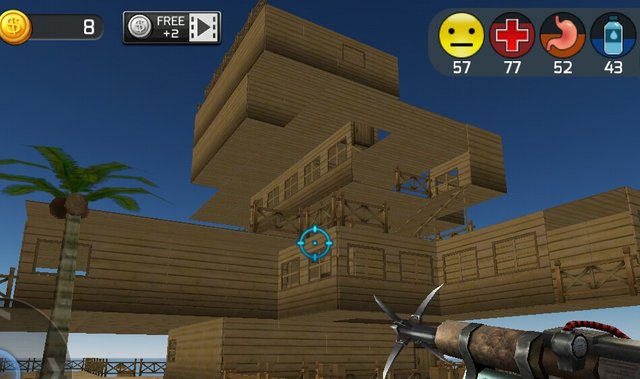 My Game House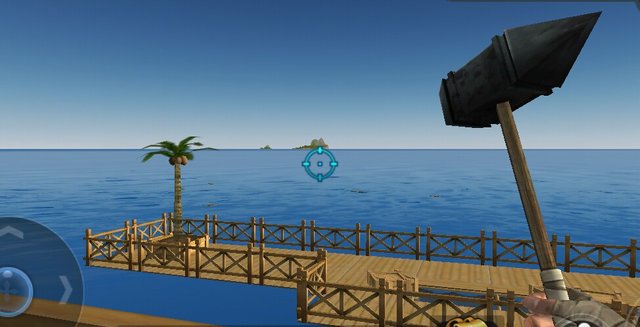 Coconut tree in my game
At dinner time I went to the dining table and finished eating and drinking. I ate a little and came into the room. That was my activity today. Thanks.
---
---
All rewards for this post will be 100% power up. I want to help all new users by getting 10,000 power. Hope ,one day i will do that.Thanks
---
From #bangladesh
Good Bye Everyone.
STAY HOME -STAY SAFE