The Diary Game || 21-08-2020 || My painful day
My sister, sister's son, and my Wife's younger sister stayed with us for 15 days. I went and fetched them myself 15 days ago. Today they are all leaving. I have had a lot of fun for 15 days. I had a lot of fun with my nephew. So upset today. Today our house looks very empty. However, I am sharing today's activities:
With nephew in the morning.
I woke up very early this morning. Then I brushed after waking up this morning. I finished brushing and freshened up. Then I went to the dining table and ate. This morning's menu was hilsa fish, beef, chicken, and much more. I just ate hilsa fish. I came to my room. I came to the room and took a rest then I entered the game on my phone. My nephew and I played games together. He was requesting me to play games a lot of the time. So I played games with him. After playing the game I left the phone and went out.
After going out, I walked outside for some time. After walking, I came to the porch of the house. I came to the porch of the house and saw that my younger brother and my nephew were preparing to detonate a toy bomb. First I went there, and took some pictures.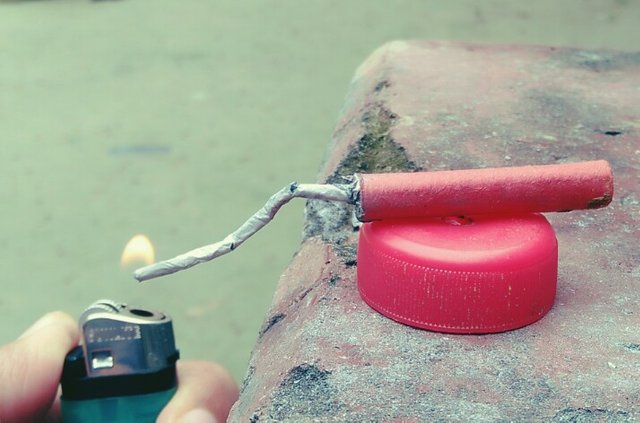 At the moment of arson
Photography by me
After taking the picture, my sister's son set the bomb on fire. Within 3 seconds the bomb exploded. Yesterday my younger brother bought a lot of bombs. The bombs were awesome. 1 bomb went up a lot. I couldn't enjoy that moment because I was out last night. Everyone was very happy. I collected a picture of that moment later.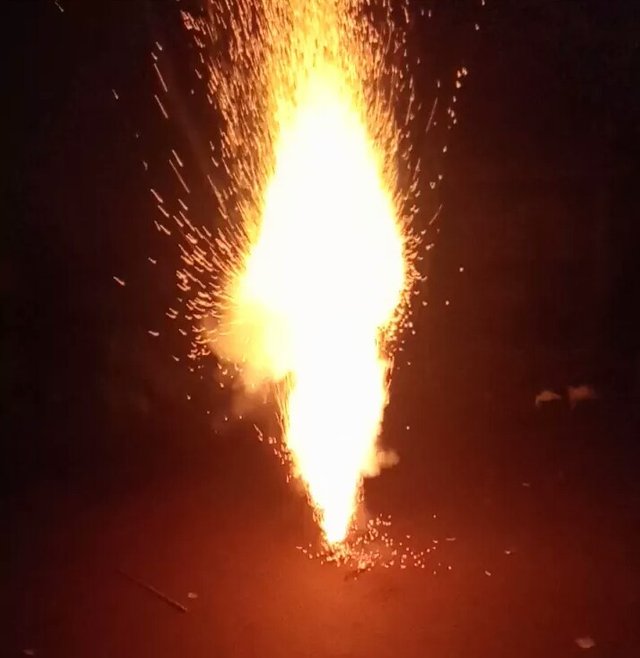 The moment of bomb exploded
At night
However, after the bomb went off I came into the room, and i browsed steemit for a while. That's how my morning ended.
Rainy & Sadly Noon
Today was Friday. Today we have to went in the mosque a little later. It was raining . My body is a little sick. So I did not take a bath. Freshened up, I performed ablution and went to the mosque. After praying, I came back home. Then we all sat down to lunch together. At noon we all ate together. Then I cut two mangoes. I gave the mangoes to everyone to eat. It was a lot of fun.
After a while everyone got ready to leave. It was raining a lot outside then. Everyone got ready and got in the car and said goodbye to everyone. Then the car started and they left. We've had a lot of fun together so far. Today everyone left. So bad looking. I said goodbye to everyone and went to the room. 😓😓😓
Afternoon and evening
I couldn't create contest posts for the community because I was so busy all day today. So I sat down with notebooks and pens to create a post for the contest and selected the winners. I made my post by selecting the winner. After creating the post I prepared a table. A description of who received the amount of steem and an illustrated format are given in the table.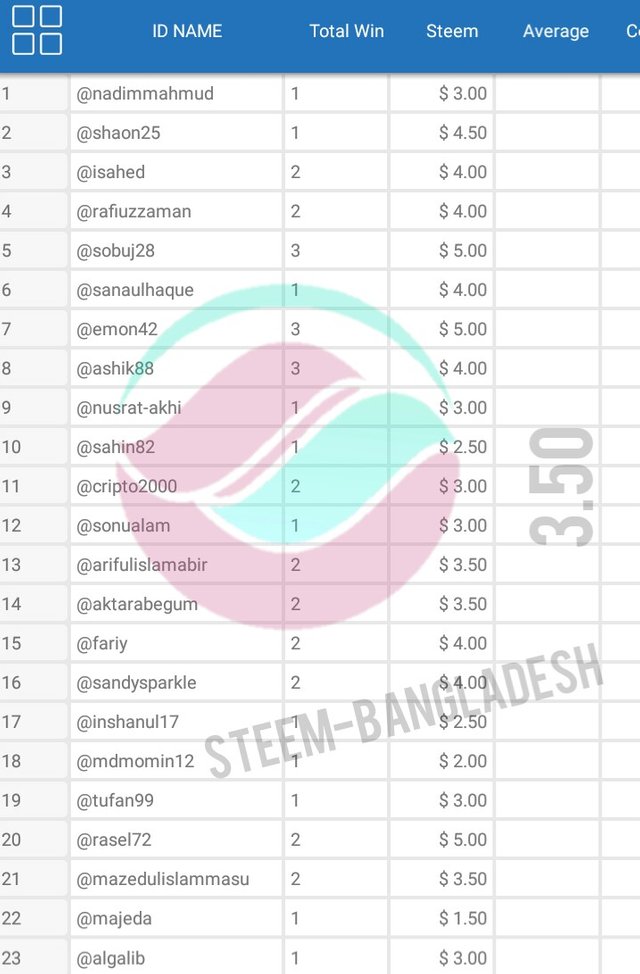 Gift Format Table
Anyway after giving the post I said something in our Facebook group and then I came out online. Then I went out and took a walk. Today our house looks very empty. Everyone was in home yesterday. I had a lot of fun because everyone was there. But it doesn't look good today. This is how the evening ended.
Empty Night
Nothing special was done tonight. We ate at night and went to bed. I was sleeping too. I used to have a lot of fun with my nephew every night. But now I miss him. Good night everyone. Stay well. Today is the end.
---
---
All rewards for this post will be 100% power up. I want to help all new users by getting 10,000 power. Hope ,one day i will do that.Thanks
---
---
From #bangladesh
Good Bye Everyone.
STAY HOME -STAY SAFE