The first day of the contest of 5 different topics. [ Dream home art]
We are at the end of the year. And we will enter the new year after only 10 days. I will organize 5 contests for you in these 10 days. Contest will be given on 5 different topics in 5 days. I think you will always enjoy the new contests. Today the topics of the first contest are being announced.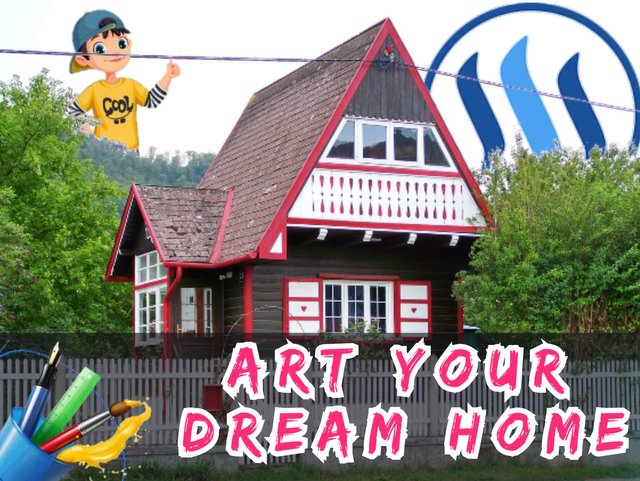 1st Contest Topics:
Art your dream home .
Everyone's choice is different. Every man sees his dream house in his imagination. Express your dream home through art. From today, on December 29, you can participate in this contest at any time .
To participate in the contest, follow the following rules:
You must have shared at least 4 pictures in your post from the beginning to the end of the art. Moments of art should be highlighted in 4 photos periodically.

You need to write at least 60 words about your art. And use the #dreamhome tag.

Art must be your own. Sign the name of your steemit account in any part of the art paper.
Follow the above rules and participate in this contest. Violation of any rules will not accept your entry. Good luck to you. Shera 3 winners will be selected in this contest. There are 10 TRX & 10 steem prizes for the winners of the contest.
Let me know if anyone wants to be a sponsor. The prize will be increased later.
| Position | TRX | STEEM |
| --- | --- | --- |
| 1→→→ | 5 | 5 |
| 2→→→ | 3 | 3 |
| 3→→→ | 2 | 2 |