Poetry Recitation Contest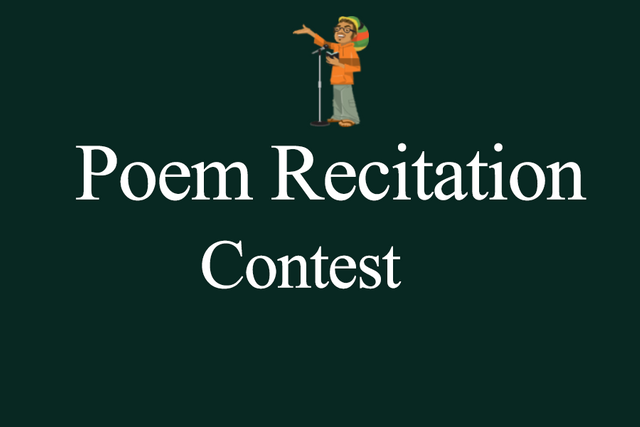 Hello, friends .
How are you? I hope all are fine.Today an idea comes to my mind. The idea is to recite poetry. There are many people who can recite poetry well. May they develop their talents in our community. Recitation of poems changes the mental world of the people, patriotism will be awakened and healthy thinking of the people will develop. There are many famous poets all over the world. Those whose minds get better when they read or listen to poetry.
To participate in this contest, you have to make a video recording of the recitation of the poem and post it on YouTube. Then you have to post that video to the Steam community.
Rules and regulations for this contest are given below:
The video of the recitation of the poem should be given on YouTube and the video recording should be in the thumbnail of your post.

When reciting a poem, the name of the poem and the name of the author of that poem should be mentioned.

The introduction post of the poet reciter should be linked below .

Title must use like your username and name of the Poem

If some people add the background music of the video recording of the recitation of the poem, there is no problem even if they do not add it.

You can recite poetry in English or Bengali.

The duration of the contest is 4 days.

Post must be done from Steem Bangladesh Community.

Also share your post entries on your social media Twitter /Facebook/Instagram

Put your blog link in this post comment section

Everyone can participate 1 entry

In the first 5 tags (sdk) this tag must be used.
These are very simple rules . you need to maintain all the rules
Prize Distribution
Total Prize = 12 Steem
1st Place = 5 STEEM
2nd Place = 4 STEEM
3rd Place = 3 STEEM
Start Time : Sunday, September 20/09/2020
End Time: Tuesday, September 24/09/2020, 11:59 PM
I hope everyone join this Poetry Recitation contest .