Sweet Christmas wishes to everyone
Hello Steemains,
How is everyone? Hope everybody is doing well. Merry Christmas to all. May the wishes of every human being be fulfilled on this day. Forgetting all the differences and hacking everything, I wish everyone to come together and extend a helping hand to the people. A festival means many happy moments. Even though all the joys are now interrupted by the corona virus, no one can stop the joys in our minds. So I made this painting for you today to celebrate with joy.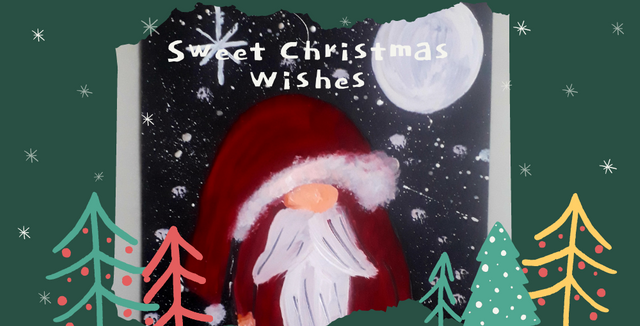 If you remember christmas day. I remember the old man talking about a man who could ride in many deer cars and come to every house and give them gifts to fulfill their desires. In fact, if it were still possible, we would all be much happier if we could see such a gift. Although our parents now do this duty for us so that we are very happy. Thinking about all these things, today I have painted a picture of the man in front of you which makes Christmas Day so happy. I hope you all like this painting.
Materials:
Poster colors
Brush
pencil
Here are some steps of my painting: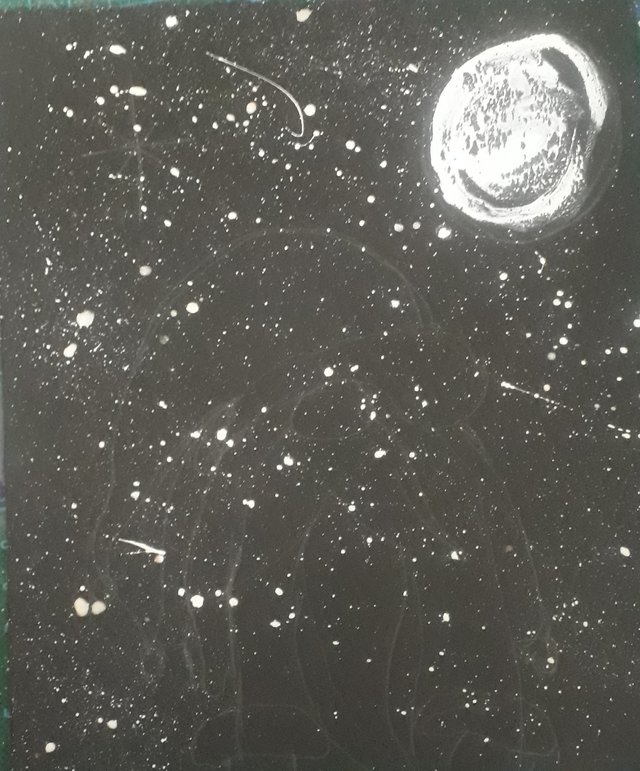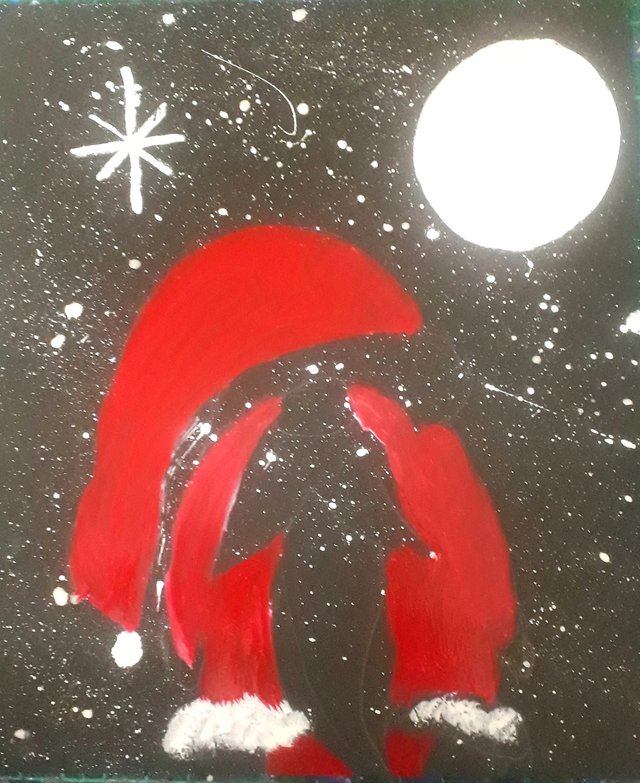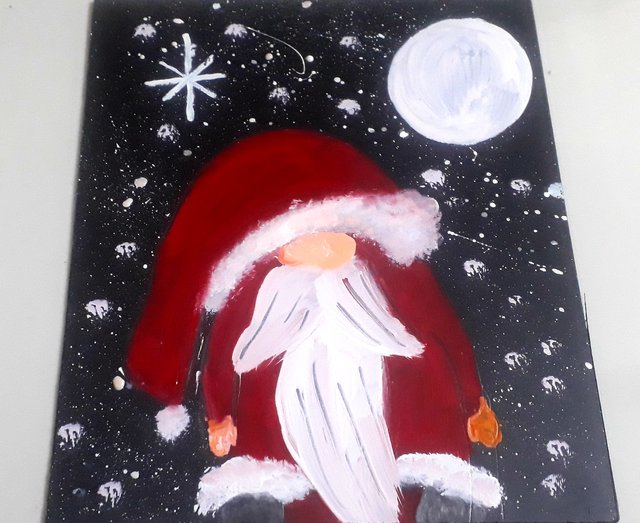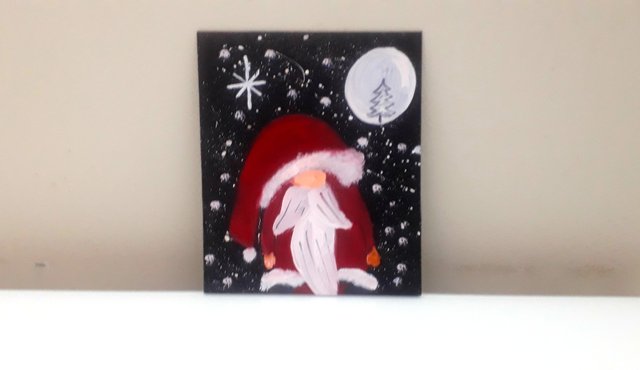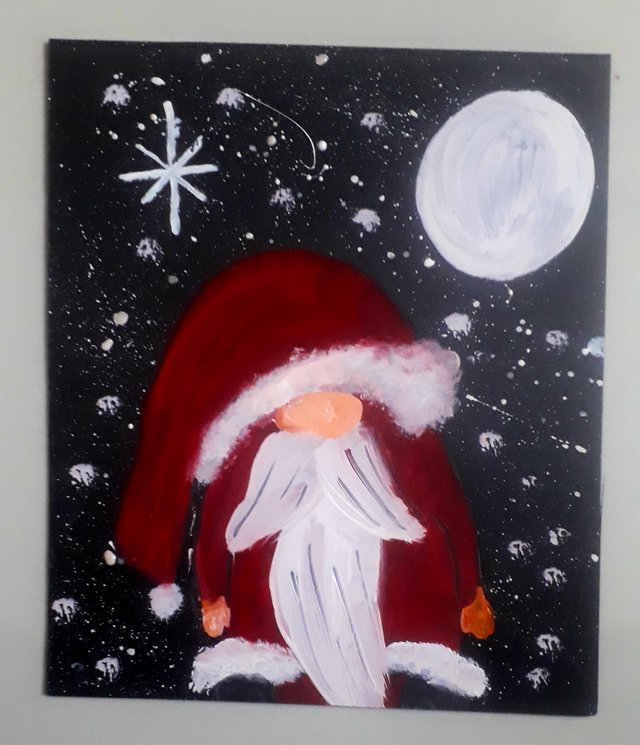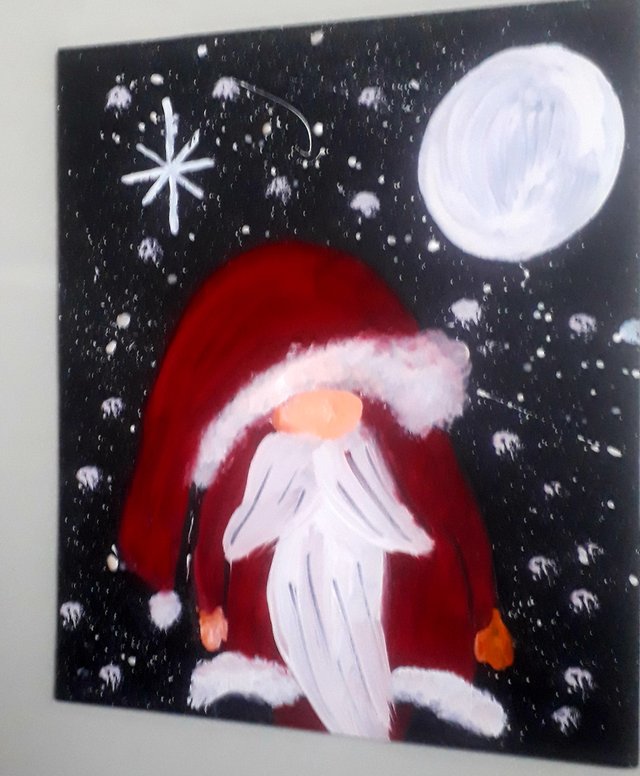 Final Work :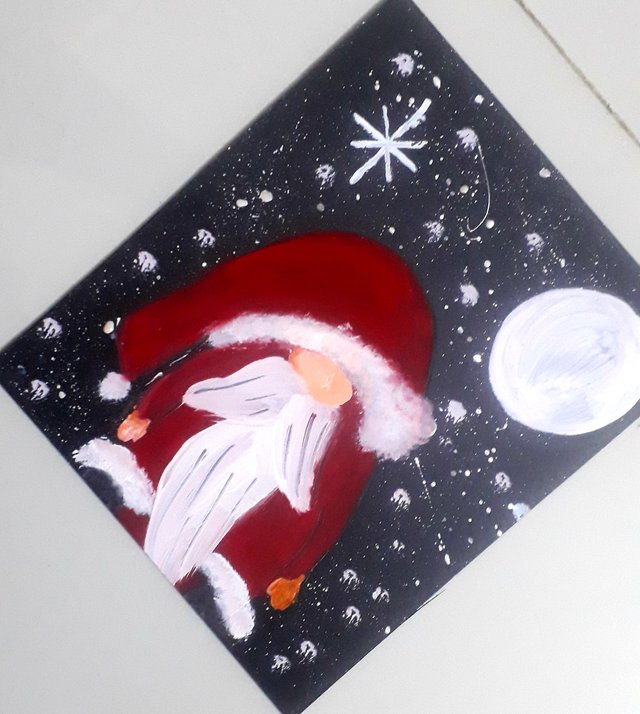 Thank you. Hope you like my art.
Wishing everyone a happy Christmas day again. The next special thanks to those who have made us a proud member of Steemit so well today is the @steemcurator team. I would like to extend special greetings to @steemcurator01, @steemcurator02, @steemcurator03, @steemcurator07, @toufiq777, @tarpan, @rex-sumon. I wish you all the best on this day. May all your wishes come true. May you move forward.