Day: 107 | Top post topic - Food 🍔 |
Hello Everyone
As you know we announced some changes in top post selection. We added 10 topics. So we already started working on it. Today's post topic is Food 🍔. We will select top 8 posts from this topic. Hope everyone will do their best.
---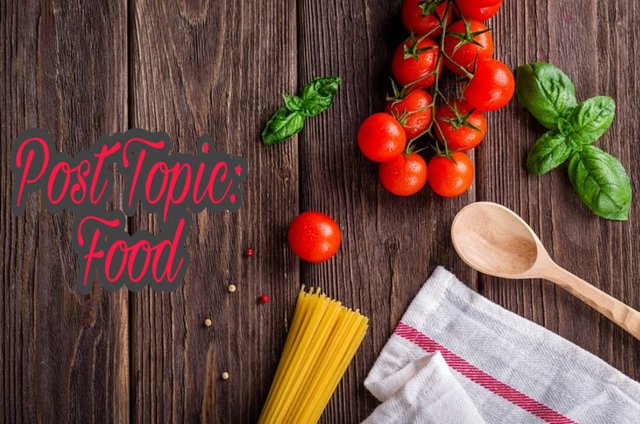 source
---
Food 🍔
---
Food is what people and animals eat to live. Food usually comes from animals and plants. It is eaten by living things to provide energy and nutrition. Food contains the nutrition that people and animals need to be healthy. The consumption of food is normally enjoyable to humans. It contains protein, fat, carbohydrates, vitamins, water and minerals. Liquids used for energy and nutrition are often called "drinks". If someone cannot afford food they go hungry. Food for humans is mostly made through farming or gardening. It includes animal and vegetable sources. Some people refuse to eat food from animal origin, like meat, eggs, and products with milk in them. Not eating meat is called vegetarianism. Not eating or using any animal products is called veganism. source
---
Rules:
---
Have to post in Steem Bangladesh community

You can post food related any post like food blog, food recipes, food review, food information.

To post food review you have to add a selfie with food or restaurant/ hotel/ roadside cart.

To post food recipe you have to add selfie with your food.

Posts must be original.

You can add as many photos as you want but the proper sources should be cited.

Qualityful post required

You have to added your post link in comment

must include 1st tag #bd-food, 2nd tag #steemexclusive and 3rd tag #steem-bangladesh
---
---
Steem Bangladesh Community Rules:-
---
To participate in each of the topics, you have to make 250 steem delegations in #steem-bangladesh community account.

In order to participate in these topics, you have to give 10% beneficiaries in each post on #steem-bangladesh community account.

People from any country can participate here.

You need to use English or Bengali language in your post.

Participant's account must be verified in the steem-bangladesh community.

If anyone is caught by plagiarism, he will be banned directly from the #steem-bangladesh community.

Topics will change every day. So you have to follow the pin post of steem-bangladesh community every day.
---
---
---
cc:-
@steemitblog
---

JOIN WITH US ON DISCORD SERVER:
Support us by delegating STEEM POWER.
---