1000 DAYS OF STEEM— Win 100 steem by posting most Comments on others blog
ASSALAMU ALAYKUM
I think when a person comments on another person's post, a communication is created. I don't know one. When, I will comment on his regular post. He will also comment on my post. This will create a relationship between them. So, I want to give 1 contest. The main purpose of my contest is to create human communication between people. My contest this time will be based on comments.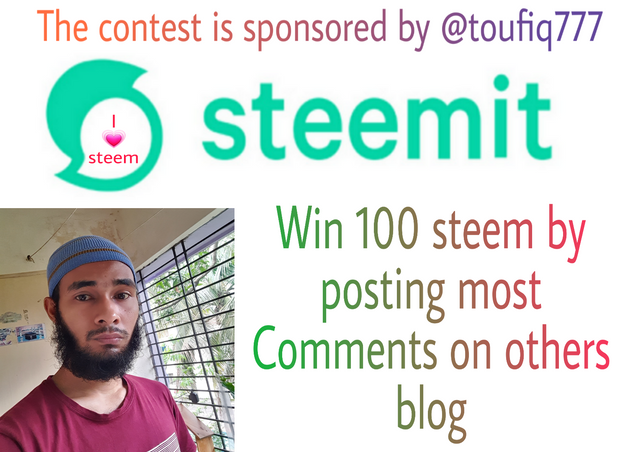 Contest rules-
Each comment must be below 71 words.

You must be a member of Steem Bangladesh Community. And here you have to make a regular post.

Must be a verified account.

You need to comment on the "Steem Bangladesh" community as well as other outside communities.

You have to comment on the post (shopping game and the daily diary game).

Today is 29-7-2020. The contest will run till 10-8-2020. 11-8-2020 Date Result.

The one who comments the most in the period from 29-7-20 to 10-8-20 at night before 11.59 pm will win 100 steem.

Don't copy anyone's comment.
Prize distribution-
Total - 100 steem
@tarpan, @ridoykhan22, @sajibmolla17, @sohanurrahman, @fanhim, @mspbro will monitor all comment of the contest. The winner will be the one whose comment will be the most.
Thank you