The diary game : 06/09/2020 - Steem Sports 2020
ASSHALAMU ALAYKUM
Today is Sunday, September 6-9-20
@sajibmolla17 and I wanted to organize a steem event for some time. But due to many problems, there was no opportunity to do steem events. Yesterday, I and @sajibmolla17 came up with an idea. That is, we will organize a game. We will organize a cricket game centered on steem And the name of our tournament will be 'Steem Sports 2020'. And we will arrange food as well
Steem Sports 2020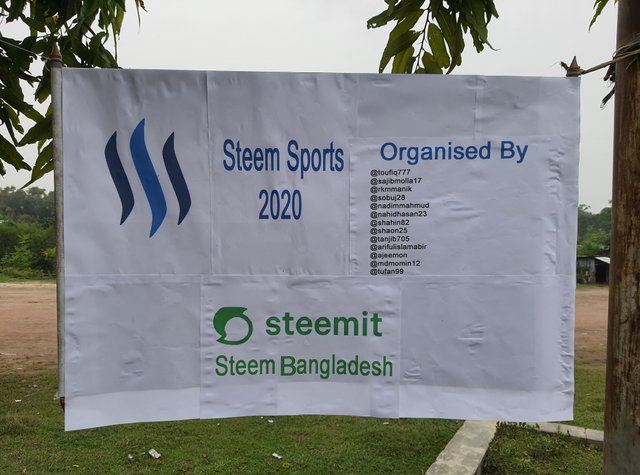 Accordingly, we made a banner And purchased a trophy. And we arranged some food. We organized chicken biryani. We made 20 packets of biryani.
All steem members in our area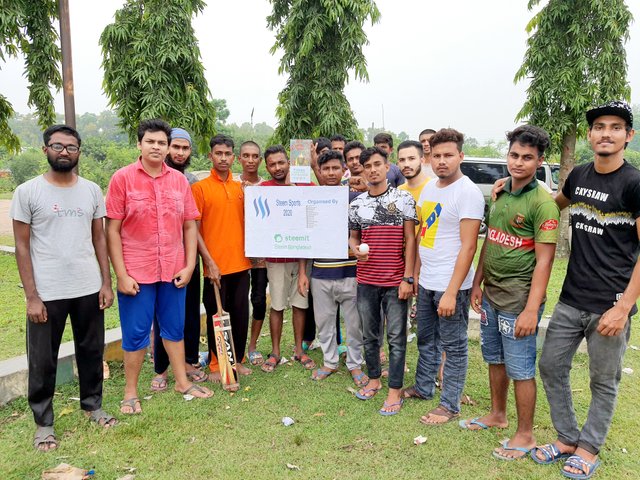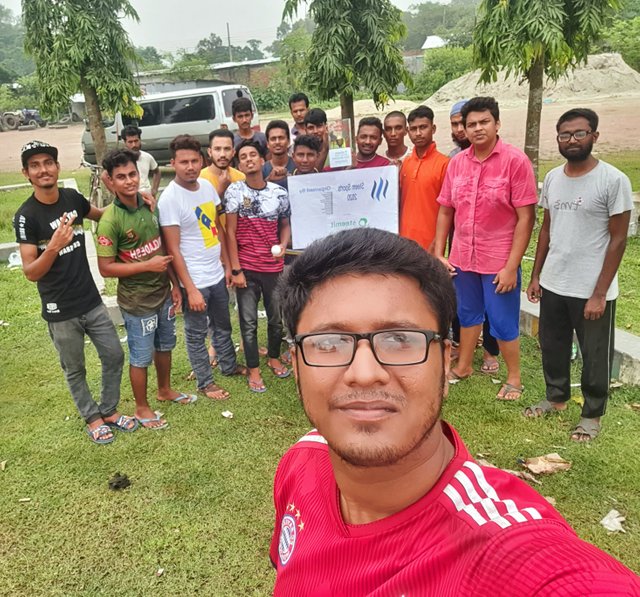 We were assisted in this event by @toufiq777, @sajibmolla17, @rkmmanik, @sobuj28, @nadimmahmud, @nahidhasan23, @shaon25, @tanjib705, @arifulislamabir, @ajeemon, @mdmomin12 and @tufan99. They cooperated financially to make our event. And in other ways he helped and cooperated. We invited 10 more people including @trapan and @sohanurrahman to our Steem Sports 2020. In fact our main purpose was. Promote steem through this event. Making people interested in joining Steem. I don't know how successful we have been. But we tried our best.
The cricket tournament organized by Steem Bangladesh Community started at 11 am today. The two teams that participated in the tournament. Those two teams are Huglipara XI vs Gulpara XI. The cricket match was Super Six. This means that each team can play 6 overs. And 9 players per team. Gulpara won the toss and elected to bat first. They batted in the allotted 6 overs, lost 6 wickets and scored 53 runs. In the second innings, Hughlipara XI need 54 runs in 6 overs. Hughlipara XI lost 1 wicket in 4.4 overs to reach the target of 54 runs. The Hughlipara XI cricket match was won by 7 wickets. The cricket match ended at 12.30 p.m.
Some scenes from today's cricket match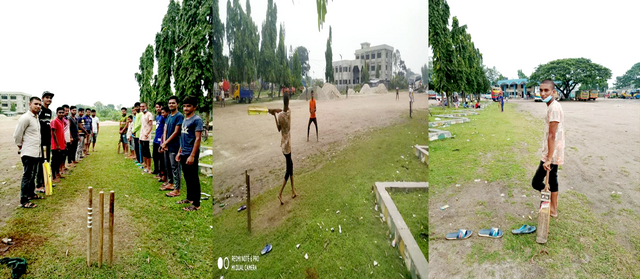 The trophy was handed over to the winning team at 1 p.m.
Picture of giving trophy to the captain of winning team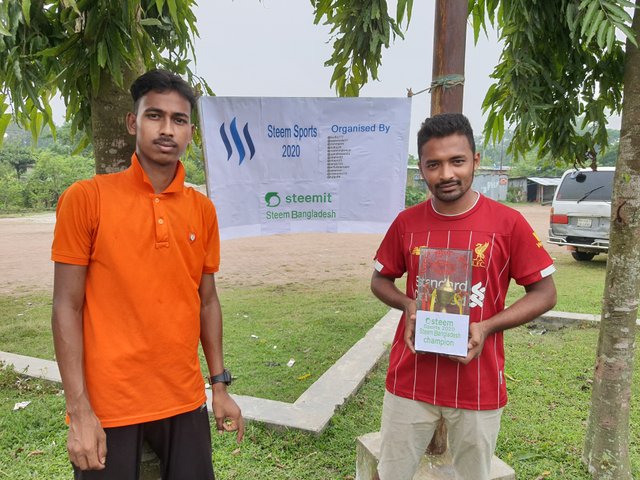 Then at 2 o'clock in the afternoon we handed out packets of food to everyone.
Some pictures of the cooking time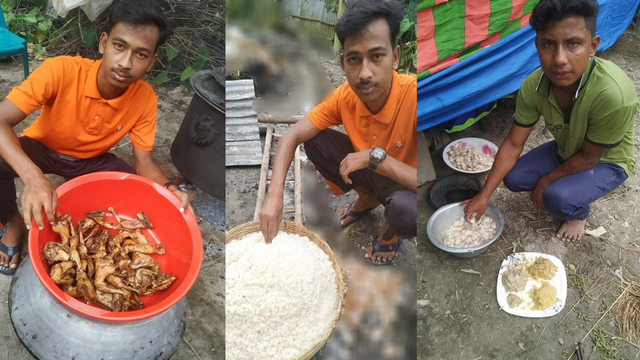 A picture after giving the packet to everyone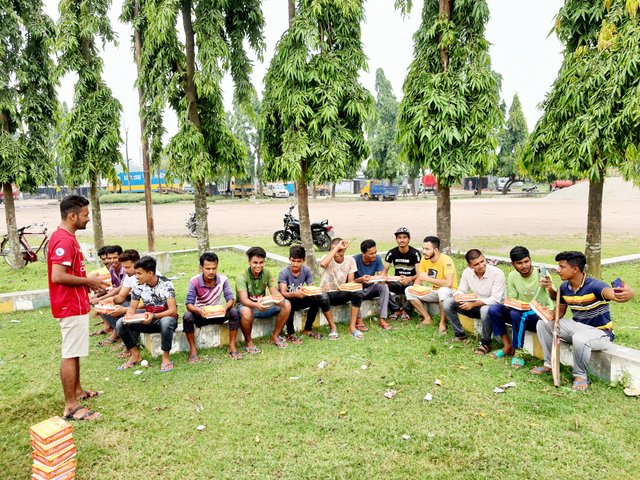 Then I came home at 3 o'clock. I took a picture on the way home. A mother sheep was feeding her baby. I took that picture.
Then I came home and washed my hands in a good way. Then I took a bath. Then I performed the Zuhr prayers. Then I turned on the laptop and did some work.
In the afternoon my mother let me eat sugarcane. After eating sugarcane, I performed Asr prayers. Then my mother let me eat homemade chocolate ice cream. I ate ice cream and performed Maghrib prayers.
I eat milk and honey every night And sometimes. I eat 2 loaves of bread.
Now I am creating today's diary post.
From #Bangladesh
Thank you