Watching Bitcoin - Sideways Moves Continue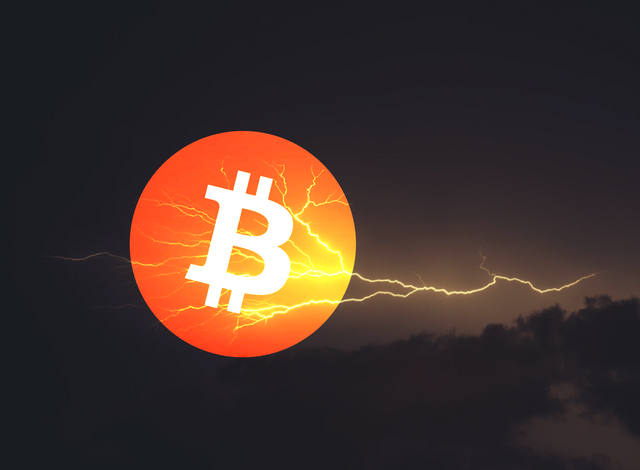 Bitcoin is stuck right now in a small moving up and down cycle, otherwise known as moving sideways. It's horizontal movement is okay for now as we never dipped below $10K and have established support lines.
The current price is at $10,772 or so and all signs are indicating that sideways movement will continue for awhile in the short term. This news has confounded those of us hoping for a golden cross 😖... but sideways can be good especially when there is always down as an option too.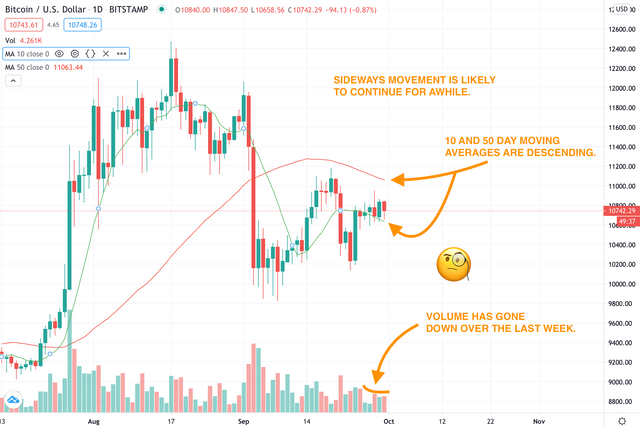 The moving averages are both moving slightly down right now, not dramatically which can be seen as indicating that we're at least staying in our current state of sideways movement in the short term.
One other thing worth noting is that volume is down but the price hasn't dropped much. For now, we expect to see this continue for the next week unless something changes to influence buying or selling.
Keep watching the charts! 📈
---
Please note : this is opinion and should not be taken as financial advice.