THE DIARY GAME : 03 de agosto de 2020: Color y sol / Color and sun
Estimados amigos, dejo para sus amables lecturas la tercera jornada.
Todas las fotos y las composiciones gráficas son propias. En este caso, trabajé con un LGPhoenix3 y edite en PhotoShop.
Agradezco enormemente el espacio de la comunidad de Steemingcurators presta para la publicación de mi diario.
Pueden comentar si lo desean.
Comencemos.
---
Dear friends, I leave the third day for your kind reading.
All photos and graphic compositions are my own. In this case, I worked with an LGPhoenix3 and edited in PhotoShop.
I am very grateful for the space of the community of Steemingcurators lends for the publication of my diary.
You may comment if you wish.
Let's get started.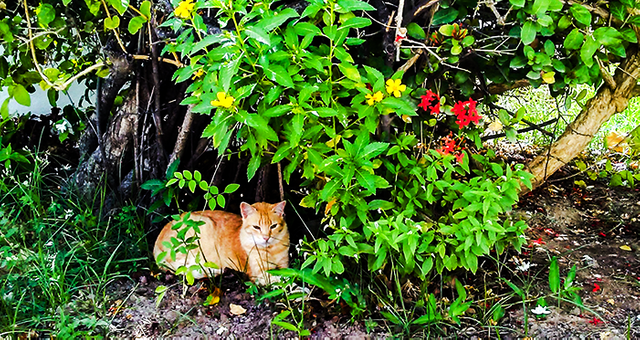 Jornada tercera. Lluvia y sol y sol ysol...
Ayer llovió. Y siguió lloviendo toda la noche, de manera que cuando me acerqué a mi huerto esta mañana, todo estaba mojado. También había un cielo muy limpio enseguida comenzó un calor imposible alimentado por un sol de luminosidad también imposible. El resultado fue un calor húmedo, bochornoso, y una temperatura tan alta que en cuestión de muy pocas horas la capa externa del suelo estaba seca y dura, la tierra que había removido se había cuarteado y todo lo que quería era refugiarme en la sombra.
Y puedo decir que no era la única.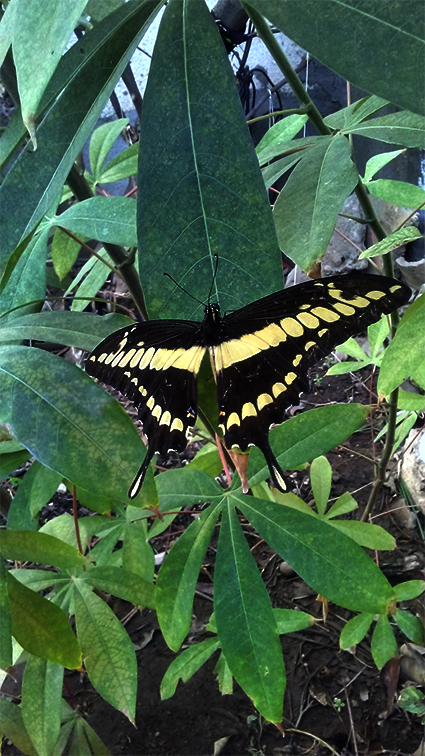 Con frecuencia mis animales me acompañan durante las labores hortelanas. Los gatos suelen retozar mientras yo deshierbo, trasplanto, aporco. También mi perra se asoma de vez en cuando, aunque ella prefiere el confortable interior. Mi perra no es precisamente dada a la labranza.
Dadas las condiciones climáticas y mi cansancio (la poda del día anterior me dejó los brazos y piernas adoloridos), decidí emplear mis fuerzas en un trabajo más reposado y retomé una labor que tenía pendiente. Y que me emociona enormemente.
Third day. Rain and sun and sun and sun...
It rained yesterday. And it kept raining all night, so when I went to my orchard this morning, everything was wet. There was also a very clean sky and then an impossible heat began, fed by a sun of impossible luminosity. The result was a damp, sultry heat, and a temperature so high that within a few hours the outer layer of soil was dry and hard, the soil I had disturbed had cracked, and all I wanted was to take refuge in the shade.
And I can say that I was not alone.
My animals often accompany me during the gardening work. The cats usually frolic while I weed, transplant, poke. My dog also peeks out from time to time, although she prefers the comfortable interior. My dog is not exactly given to farming.
Given the weather conditions and my tiredness (the pruning the day before left my arms and legs sore), I decided to use my strength in a more relaxed work and I resumed a task that was pending. And that excites me enormously.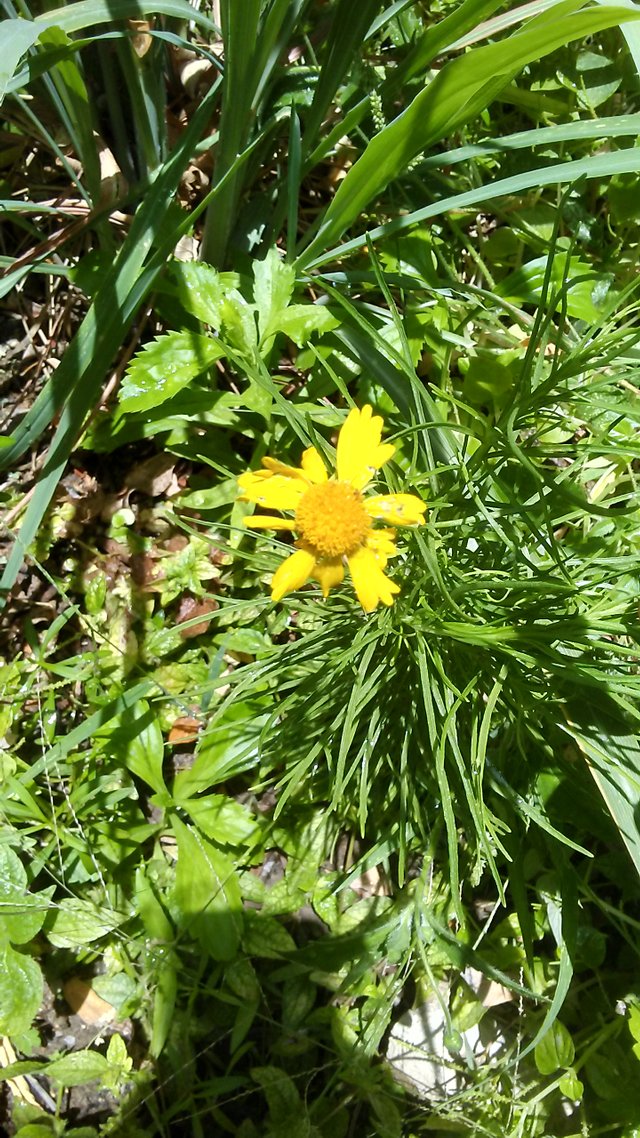 Colores
Las plantas contienen taninos. Los taninos son las sustancias que aportan el color. Algunas plantas tienen un contenido muy alto, como el índigo, y son muy buenas para teñir.
En mi jardín tengo esta planta hermosa, salvaje, monstruosa, que invade los espacios, estrangula a las otras plantas y las cubre, acaparando el sol hasta que las más pequeñas, cubiertas por su follaje excesivo, mueren.
Esta planta no solo da en enormes cantidades hermosas flores color genciana, sino que estas flores tienen un alto contenido de taninos, lo que las hace ideales como materia prima para elaborar tintes naturales.
Y eso fue lo que hice.
Tome una cantidad de flores y las coloqué en remojo durante un par de horas.
Para ese momento, ya los petalos comenzaban a soltar un hermoso color azul.
Luego las puse en el fuego hasta quen soltaron hervor.
Dejé enfriar y, ¡listo!, ya tengo una hermosa pintura azul para mi próximo dibujo.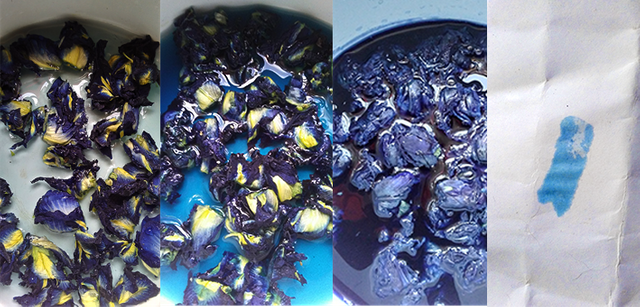 Colors
Plants contain tannins. Tannins are the substances that provide color. Some plants have a very high content, such as indigo, and are very good at dyeing.
In my garden I have this beautiful, wild, monstrous plant that invades spaces, strangles other plants and covers them, hogging the sun until the smaller ones, covered by their excessive foliage, die.
This plant not only gives in huge quantities beautiful gentian flowers, but these flowers have a high content of tannins, which makes them ideal as a raw material for making natural dyes.
And that's what I did.
I took a number of flowers and soaked them for a couple of hours.
By that time, the petals were starting to release a beautiful blue color.
Then I put them in the fire until they came to a boil.
I let them cool down and, presto, I have a beautiful blue paint for my next drawing.

Hoy ha sido un buen día soleado y espero que mañana sea mejor.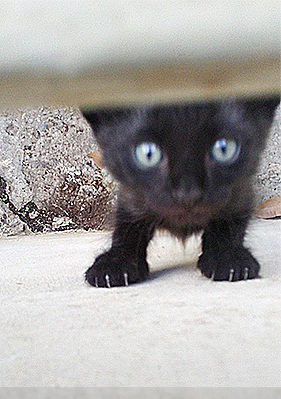 Today was a good sunny day and I hope tomorrow will be better.

Gracias por la compañía. Bienvenidos siempre