[Esp.-Eng.] Anhelando ir a la playa. - Longing to go to the beach.
Saludos amigos.
Greetings friends.


Como todos los días, me levanté a las 5:30 am. para preparar el desayuno que mi esposo debe llevar a su trabajo y una de las cosas que me gusta hacer al levantarme tan temprano, es ver el amanecer. Cada día es diferente y hay días que son más hermosos que otros, hay días que son sencillos y otros días espectacularmente coloridos, mis favoritos son los coloridos. Hoy pude fotografiar un amanecer que me recordó mucho cuando solíamos viajar a la playa.


Like every day, I got up at 5:30 am. to prepare the breakfast that my husband has to take to work and one of the things I like to do when I get up so early is watch the sunrise. Every day is different and there are days that are more beautiful than others, there are days that are simple and other days that are spectacularly colorful, my favorites are the colorful ones. Today I was able to photograph a sunrise that reminded me a lot when we used to travel to the beach.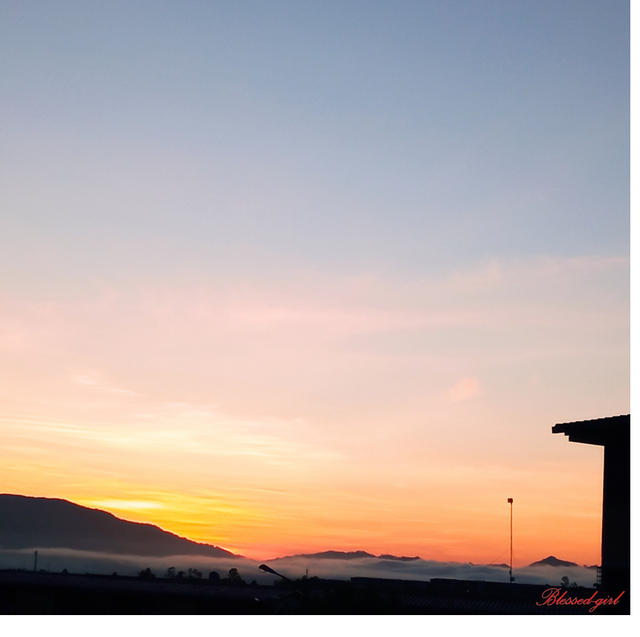 Unas semanas antes de iniciar las clases, nos ibamos 3 días a la playa con nuestra hija mayor, ya tenemos casi 4 años sin poder ir, pero sé que llegará el tiempo en que podamos volver a disfrutar de nuestras hermosas playas venezolanas.


A few weeks before starting classes, we went to the beach for 3 days with our eldest daughter, we have now been unable to go for almost 4 years, but I know that the time will come when we can again enjoy our beautiful Venezuelan beaches.


Cuando se hacen las 6 am los colores se van aclarando para mostrar un día totalmente soleado y caluroso como lo es hoy... no son ideas mias,desde anoche el calor está muy fuerte, tal vez por eso extraño tanto la playa.


When 6 am the colors are lightening to show a totally sunny and hot day as it is today... they are not my ideas, since last night the heat has been very strong, perhaps that is why I miss the beach so much.


Feliz día para todos! - Happy Day everyone.
---
Todas las fotos fueron tomadas con mi teléfono LG Risio - All the photos were taken with my Cell phone LG Risio
---