the diary game 03-02-21 |MIS VARIEDADES DE VASOS PARA DIFERENTES USOS / MY VARIETIES OF GLASSES FOR DIFFERENT USES [es-en]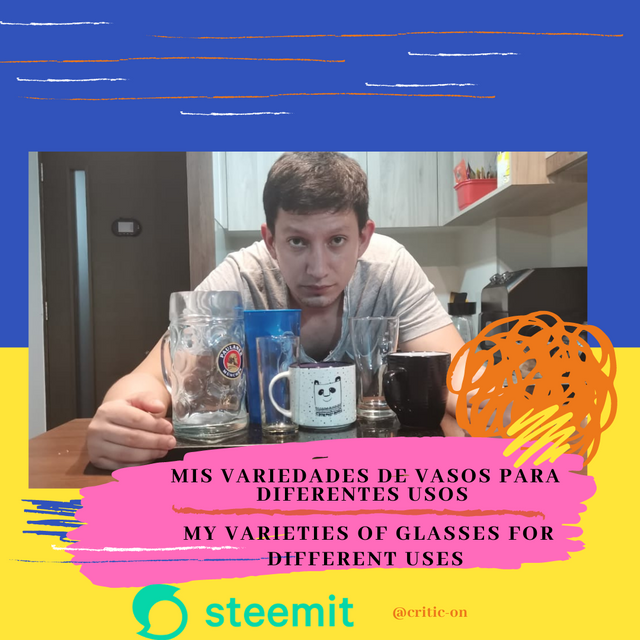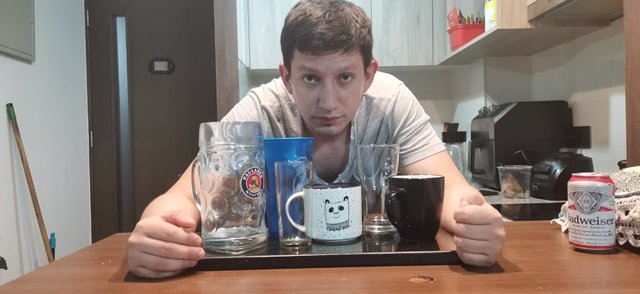 Coleccion pequeña de vasos / Small collection of glasses
Sin duda todos tenemos una fascinación con algunos objetos, que incluso llegas a coleccionar diferentes tipos y formas pero a medida que encuentras mas quiere mas.
Without a doubt we all have a fascination with some objects, that you even get to collect different types and shapes but as you find more, you want more.
Bueno esa sensación me pasa muchas veces pero con los cristales o los vidrios, específicamente con los vasos de la cocina. He logrado conseguir una variedad de vasos incluso aun siento que me faltan no se para que pero los debo de tener. Esto es increíble porque dependiendo de la ocasión siempre tendré vasos para servir.
Well, that feeling happens to me many times but with crystals or glasses, specifically with kitchen glasses. I have managed to get a variety of glasses even I still feel that I am missing I do not know why but I must have them. This is amazing because depending on the occasion I will always have glasses to serve.
Ahora cada uno tiene una historia diferente la cual se las contare...

Now each one has a different story which I will tell you ...
Los primeros vasos que compre fueron unos sencillos, estos fue una oferta que encontré en un supermercado ya que estaba recién mudado y no tenia vasos.
The first glasses I bought were simple ones, these were an offer that I found in a supermarket since I had just moved and had no glasses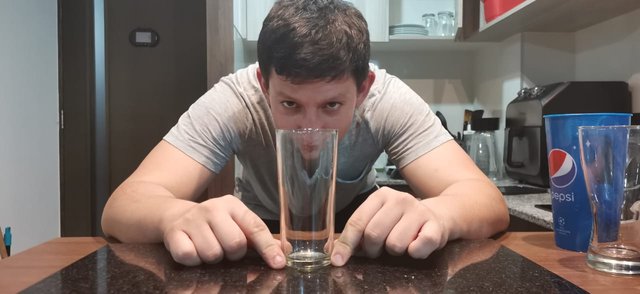 Vaso #1 sencillo / Single Cup # 1
Los segundos fueron unas tazas que venían en un combo de vajillas pero como son negros llaman mucho la atención y su figura son demasiado normal pero yo lo veo diferentes.
The second were cups that came in a set of dishes but as they are black they attract a lot of attention and their figure is too normal but I see it differently.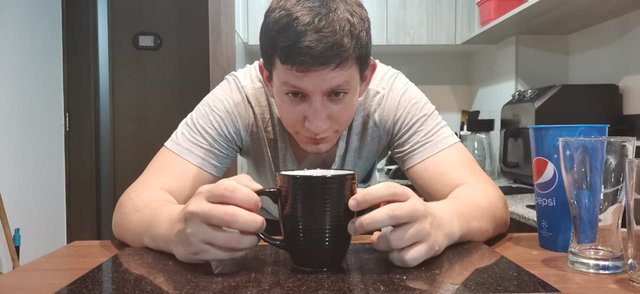 Vaso #2 taza negra multiuso / Glass # 2 multipurpose black cup
La tercera fue un vaso para tomar café, ya habían tazas negras para tomar café pero esta es única porque era personalizada con un diseño de oso o panda aun no termino de identificar la imagen. Lo cierto es que con esta no paro de tomar café.
The third was a glass to drink coffee, there were already black cups to drink coffee but this one is unique because it was personalized with a bear or panda design I have not yet finished identifying the image. The truth is that with this I do not stop drinking coffee.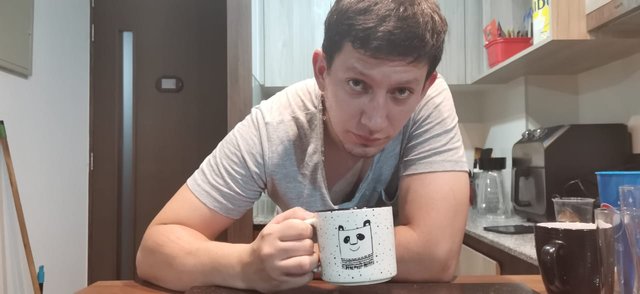 Vaso #3 taza personalizada de diseño de oso / Tumbler # 3 personalized bear design mug
La cuarta es un vaso de plástico común y silvestre que venia en una promo de pepsi que lo uso mucho para transportar el café o café con leche todas las mañanas para ir a trabajar. Lo malo es que perdí la pajilla donde tomaba pero aun hace la función.
The fourth is a common and wild plastic cup that came in a Pepsi promo that I use a lot to transport coffee or latte every morning to go to work. The bad thing is that I lost the straw where I drank but it still does the function.
Vaso #4 Vaso plastico de bebida comercial / Glass # 4 Plastic commercial drink glass
La quinta fue unos vasos cerveceros que estaban en promo y como venían las navidades quise comprar para compartir los tragos en los vasos, tiene una figura delgada pero con de abertura ancha. he tomado ahí ron y cerveza.
The fifth was some beer glasses that were on promo and since Christmas was coming I wanted to buy to share the drinks in the glasses, she has a slim figure but with a wide opening. I have had rum and beer there.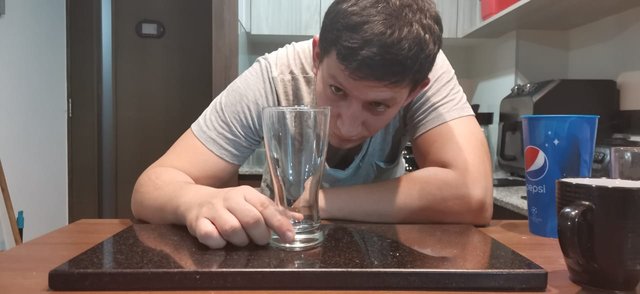 Vaso #5 cervecero o multiuso de alcohol / Glass # 5 beer or multipurpose alcohol
La ultima es una jarra inmensa que venia con una lata de litro de cerveza aun no la he estrenado pero pronto lo haré con una buena cerveza artesanal. pero de verdad es muy grande ahí caben mas de 1 litro de cerveza.
The last one is a huge jug that came with a liter can of beer. I have not released it yet, but soon I will do so with a good craft beer. but it really is very big there can fit more than 1 liter of beer.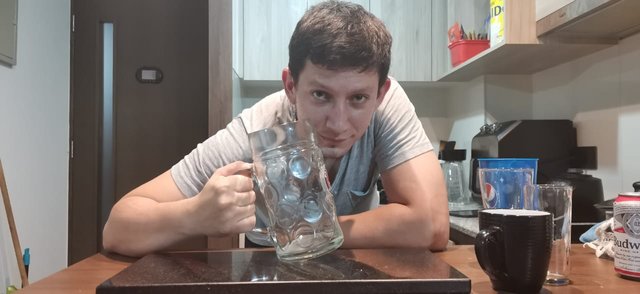 Vaso #6 Vaso asgardiano - cervecero / Glass # 6 Asgardian Glass - Brewer
@steemcurator01
@steemcurator02
▂▂▂▂▂▂▂▂▂▂▂▂▂▂▂▂▂▂▂▂▂▂▂▂▂▂
Imágenes propias / Own images ©2021, @critic-on.
▂▂▂▂▂▂▂▂▂▂▂▂▂▂▂▂▂▂▂▂▂▂▂▂▂▂