THE DIARY GAME 24 JAN 2021 | HACIENDO POLLO EN MI FREIDORA DE AIRE / MAKING CHICKEN IN MY AIR FRYER [es-en]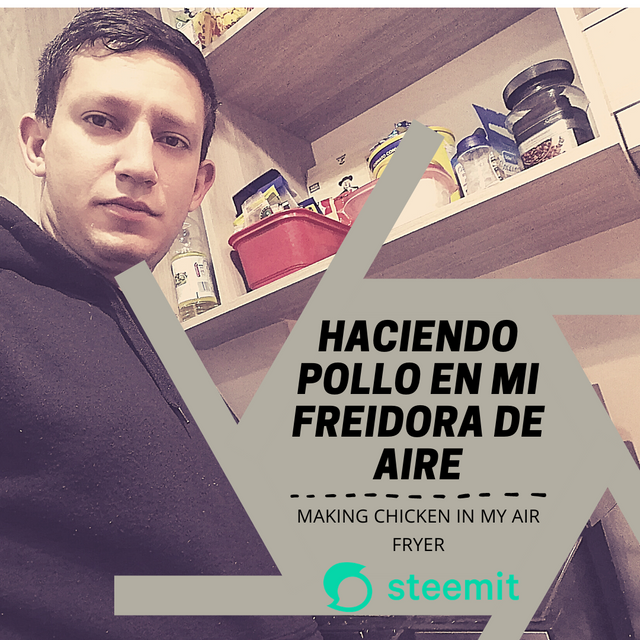 Freidora de aire / air fryer
El boom de los air fryer llego a mi mundo, Jajaja... Hace varios meses había comprado un freidor de aire porque me llamo la atención su nombre, todo resulto ser algo parecido al nombre cuando lo examino logro ver un ventilador y una resistencias en el equipo. Ahí es donde entiendo su funcionamiento, por lo que las resistencias al calentarse en gran magnitud generan una temperatura saturada donde el ventilador hace que esa temperatura circule por toda el área y así lo que tu coloques ahí se cocine homogéneamente, cuenta con un termostato que hace que corte el paso de corriente cuando llegue a una temperatura configurada.
The boom of the air fryer came to my world, Hahaha ... Several months ago I had bought an air fryer because its name caught my attention, everything turned out to be something similar to the name when I examine it I can see a fan and a resistor in the team. That is where I understand how it works, so when the heating elements are heated to a great extent, they generate a saturated temperature where the fan makes that temperature circulate throughout the area and so what you place there cooks homogeneously, it has a thermostat that makes to cut the current flow when it reaches a set temperature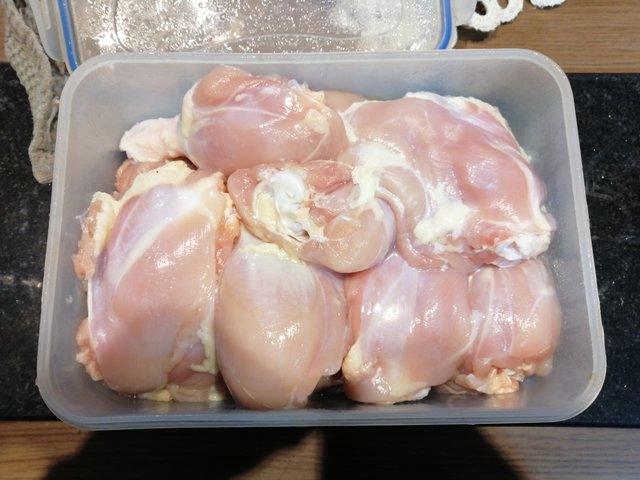 Presas de pollo limpias y listas / Clean and ready chicken pieces
Bueno ya basta de explicar la parte técnica que a lo mejor no entienden y quieren ver el pollo.
Well enough of explaining the technical part that maybe they don't understand and want to see the chicken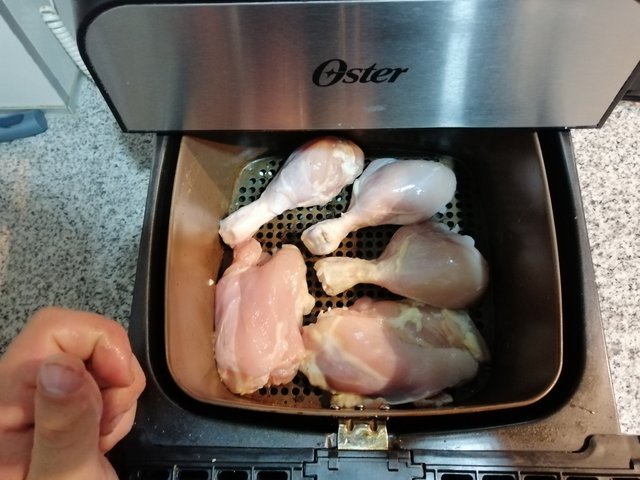 Pollo colocado en el freidor de aire / Chicken placed in the air fryer
Temprano salí a comprar muslos de pollo porque tenia muchas ganas de comer pollo frito y todo por ese comercial de KFC, así que compre un poco, lo limpie comencé el proceso; realice una cobertura para empanizar la pieza de pollo y iba metiendo presa por presa dentro del freidor.
Early on I went out to buy chicken thighs because I really wanted to eat fried chicken and everything because of that KFC commercial, so I bought some, cleaned it up and started the process; Make a coverage to bread the chicken piece and was putting prey by prey inside the fryer
Mezcla de empanizado #1 / mixture #1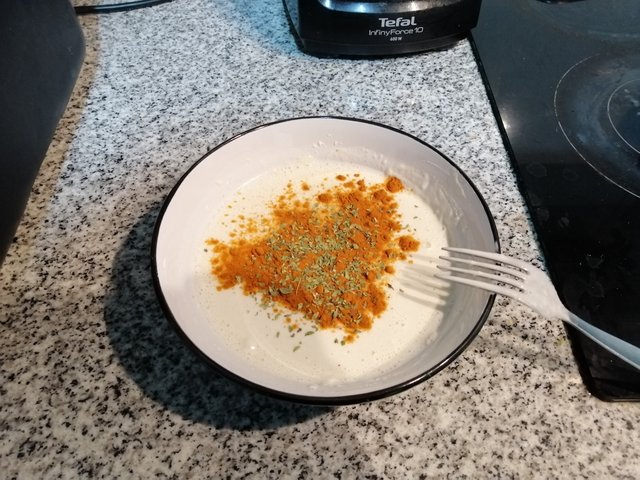 Mezcla de empanizado #2 / mixture #2
Cuando ya no entro mas cerré la bandeja y coloque la temperatura recomendada por fabricante para pollo crudo descongelado y le agregue una media hora de cocción de tal manera que cada 10 mín iba revisando su estado para que no se me pasara y quedara a mi gusto.
When I no longer went in, I closed the tray and set the temperature recommended by the manufacturer for defrosted raw chicken and added a half hour of cooking so that every 10 minutes I was checking its state so that it would not go away and it would be to my liking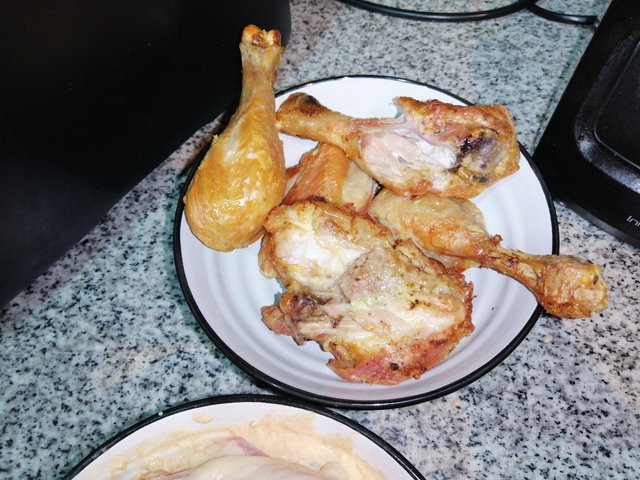 Pollo recien salido de la freidora al punto que me gusta / Chicken fresh out of the fryer to the point I like it
El empanizado prepare una mezcla de leche en polvo, harina, agua y un toque de merquen para darle un sabor diferente; adicional le agregue hojuelas de avena, cada pieza iba pasando a remojar. Al finalizar el tiempo saque las piezas y están listas para ser consumidas.
The breading prepare a mixture of powdered milk, flour, water and a touch of merquen to give it a different flavor; additionally add oat flakes, each piece was going to soak. At the end of time remove the pieces and they are ready to be consumed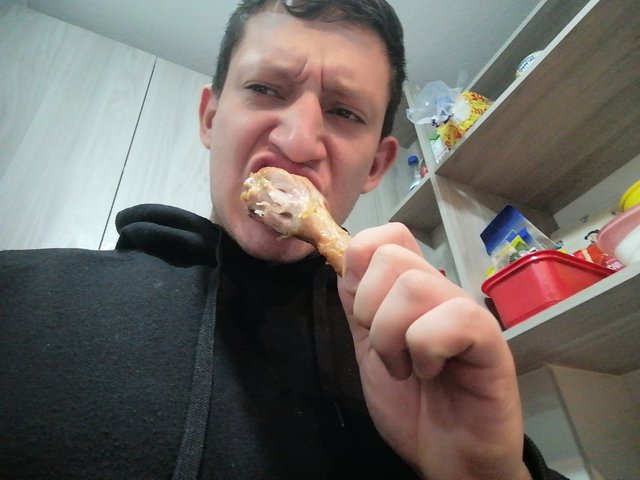 @critic-on
QUEDARON DEMASIADO SABROSAS !
THEY WERE TOO TASTY!
@steemcurator01
@steemcurator02
▂▂▂▂▂▂▂▂▂▂▂▂▂▂▂▂▂▂▂▂▂▂▂▂▂▂
Imágenes propias / Own images ©2021, @critic-on.
▂▂▂▂▂▂▂▂▂▂▂▂▂▂▂▂▂▂▂▂▂▂▂▂▂▂