The Diary Game 12/10/2020 - Feriado: Dia De Nossa Senhora De Aparecida
The Diary Game 12/10/2020 - Feriado:
Dia De Nossa Senhora De Aparecida
On Monday, it was a public holiday in Brazil. It was the Day Of Our Lady Of Aparecida (Dia De Nossa Senhora De Aparecida), the Patron Saint of Brazil and also Dia das Crianças (Children's Day). So many places, services and businesses were closed and business was not open as usual.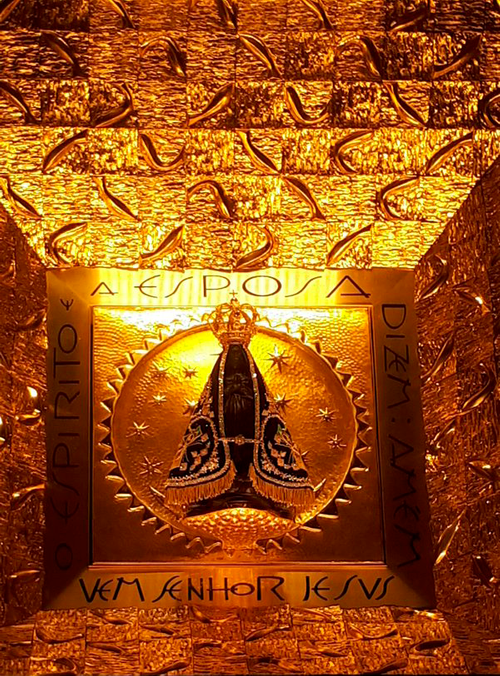 This is the Image of Our Lady Aparecida inside the Basilica at Aparecida do Norte
So, after I did some things at home, we decided to go out because it was a warm day, I was free, we wanted to go out to have some sort of adventure and we needed the exercise. So we just walked! The first place we stopped, was one of my favourite places that I have discovered recently: Los Jefes Paletas Mexicanas. They sell many different flavours of handmade or artisanal 'paletas' (from the Spanish 'palo', or 'baton'), or ice creams at only half the usual price. Muito gostoso! 🍧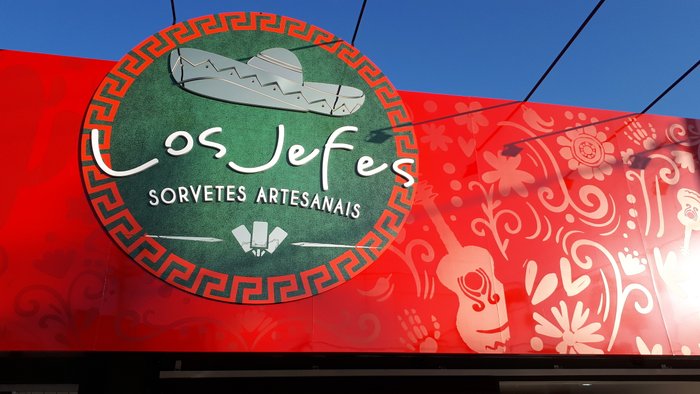 Los Jefes Sorvetes Artesanais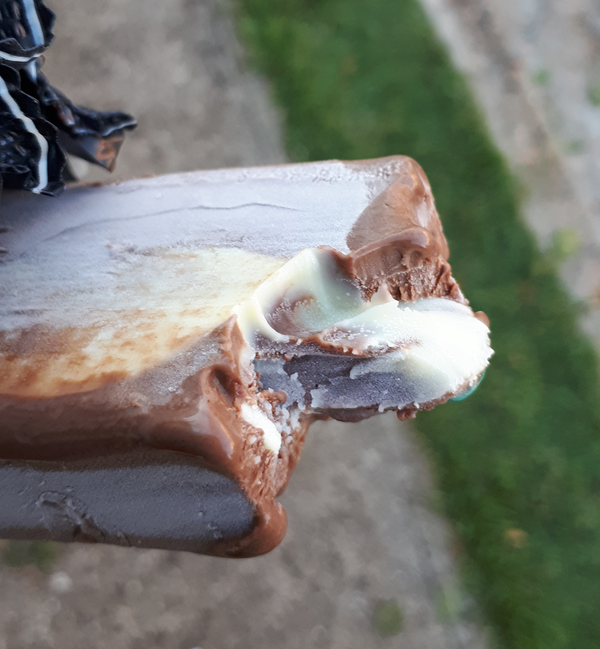 Very tasty as you can see (recheio: Kinder)!
Next, we went to the Praça Pio XII where there were many families enjoying their time together. We had a look or wander around the area or square and I spotted some birds that looked quite unusual or different from ones I normally see which were eating some food or crumbs that people had put down for them to eat. I don't know what type they are, maybe someone could identify them and let me know?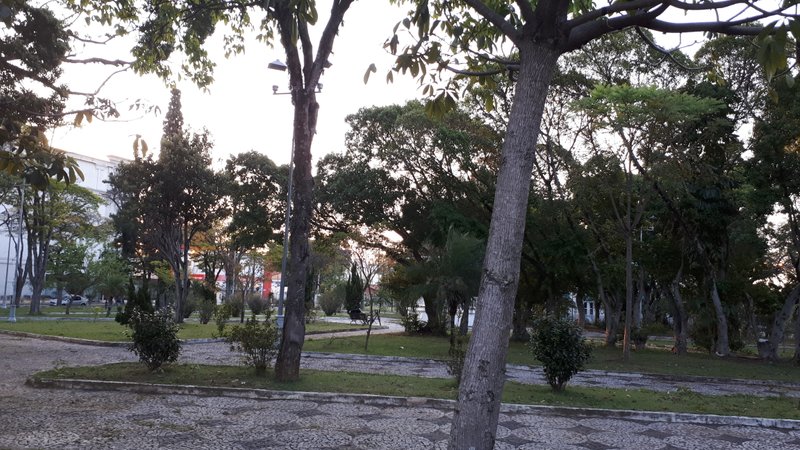 Praça Pio XII, Sorocaba, Brazil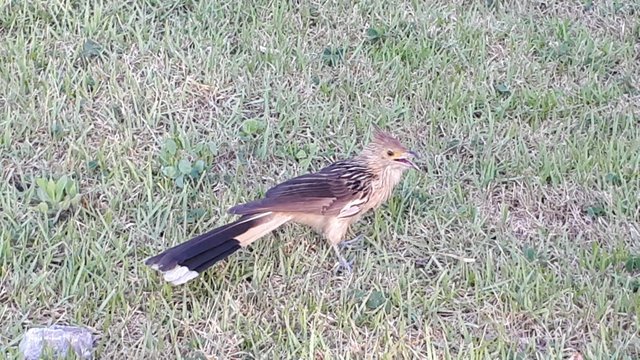 I don't know the type of bird this is, but if you know, let me know?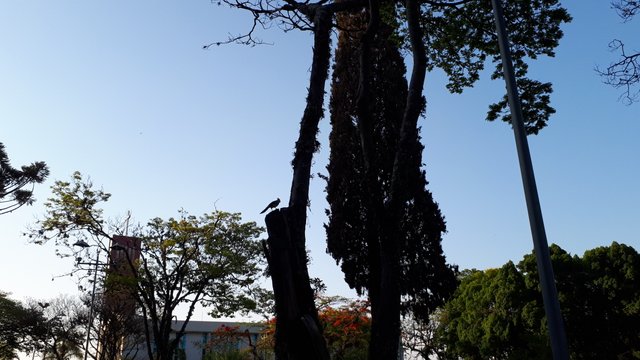 Another pic of the square with one of those birds on top of a tree
Next, we walked around a little more and eventually we built up an appetite to have some food at a tasty espetaria (for non-Portuguese speakers, it is a barbecue place that sells skewers - very tasty and common here in Brazil). We ordered some food and this is what we chose. In the first pic, you see some skewers made of squeaky cheese and bacon, then skewers made of steak, followed by garlic bread.

In the second and third pic you see a Kafta skewer made from ground meat (maybe ribs or beef) with a cream cheese filling. Kafta is a Lebanese Kebab made from ground meat. It is mildly spiced and has very finely chopped parsley and onions blended into the mixture. 😛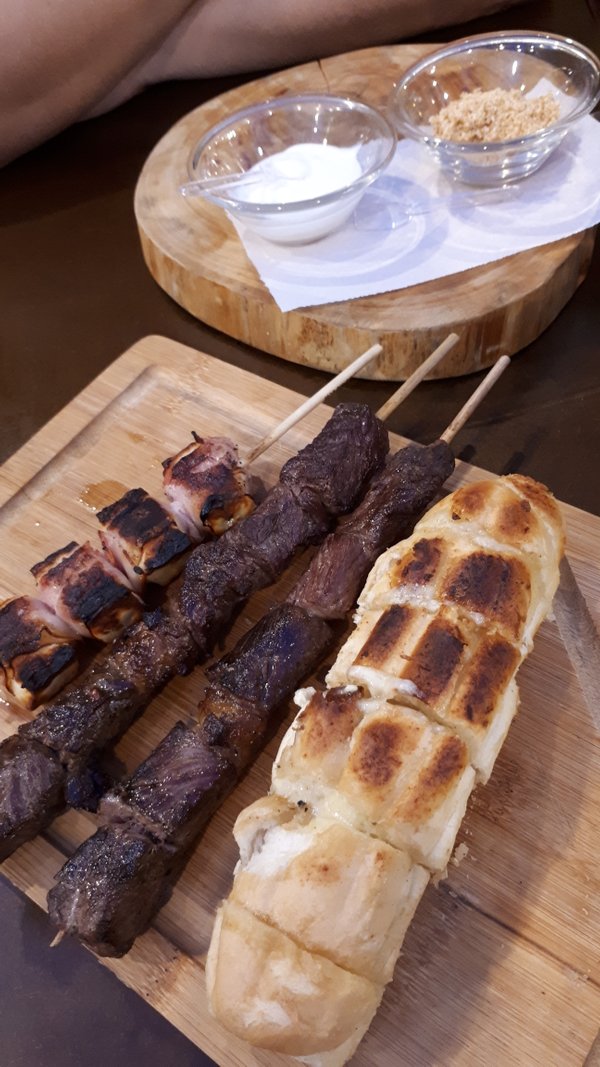 From left to right - espetos: queijo coalho com bacon, carne (alcatra), pão de alho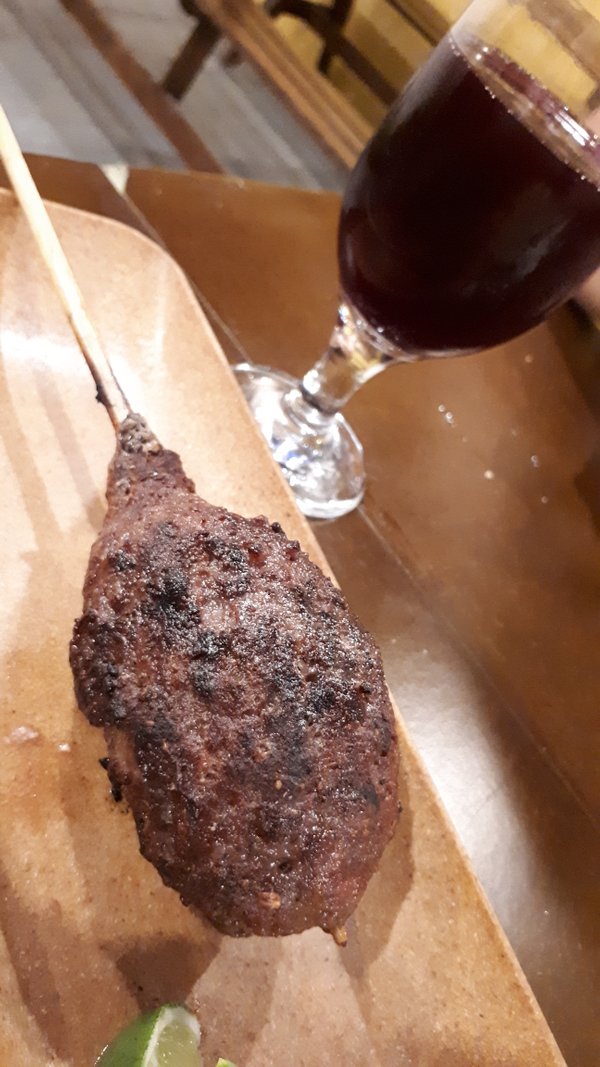 Kafta costela recheio queijo cremoso mineira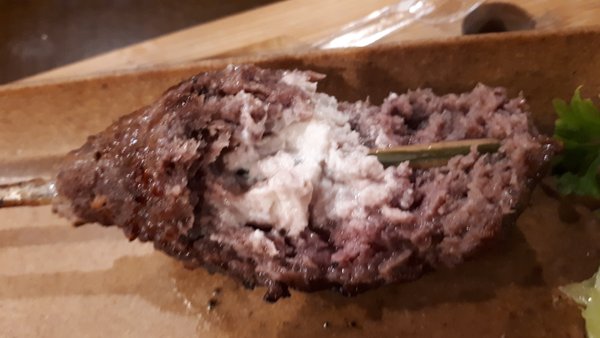 This skewer had a filling of cream cheese
Then after this, we went to the supermarket, bought some food and household items and took an Uber home.
Have a good week and weekend and see you next time! 😎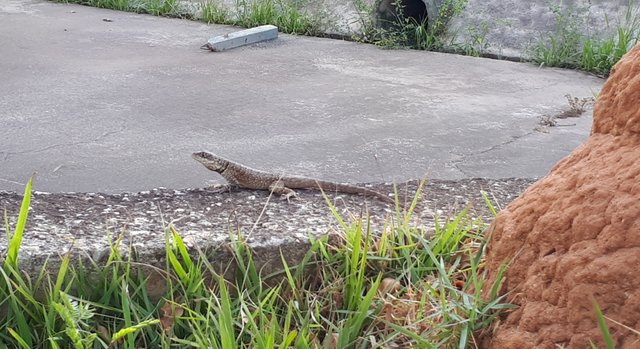 I spotted a lizard near the supermarket. Of course, they are a regular sight in Brazil
Check out my blog and the rest of my photography here:

📷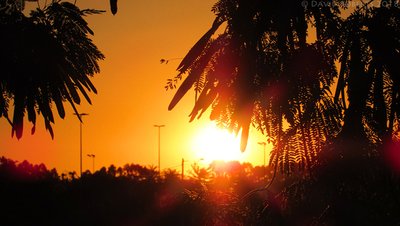 https://steemit.com/@daverobe

Thanks For Reading.