Better Life: Ruellan Lumandas Story @kyrie1234
Buenas Noches steeming buddies!
How are you all doing? Praying that you are all great as we continue battling the nationwide pandemic-Covid-19. Here I am again, sharing with you something different from my post here in this community. Let us try to open our hearts and we should be strong as I share to you the life of RUELLAN LUMANDAS of Olango Island, Cebu, Philippines.
Sometimes, we noticed ourself murmuring of the things happened in our life beyond our control. We sometimes asked God why He keep on giving us problems away from our comfort zone. We faced various problems without thinking that there were people who suffered and encountered greater problems than us. What I am referring to was this little boy's life - Ruellan Lumandas
Ruellan Sad Story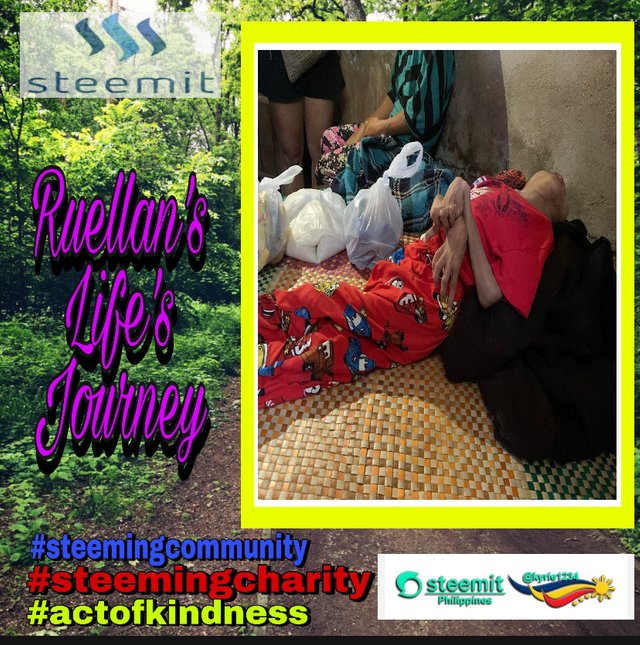 RUELLAN LUMANDAS is a 19-year old young man who lived in Olango Island. He has a younger sister who is already married. His father is a construction worker (but not regular due to the pandemic) and his mother is just a "balot vendor". I met this young man during our "Grocery Giving" last saturday. And I was so shocked as I asked his mother his story.
A Boy's Miraculous Story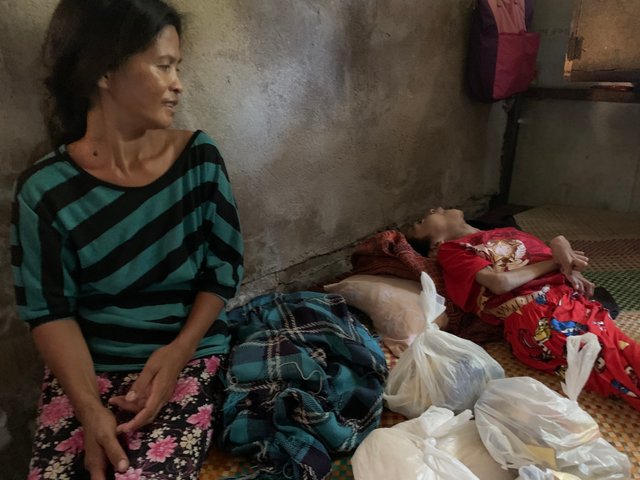 Mam Rosalia, a balot vendor (balot - duck egg), mother of Ruellan, shared to us the miraculous story of his son upon giving birth. She stated that, she delivered a healthy boy but after 21 days the baby was attacked and got infected by meningitis (a very fatal disease that only 1% could survive). Then suddenly, he was declared dead by the doctor. So, the family just accept the fact even it was hard that the baby boy just passed away at a young age. So, they wrapped the boy with a cloth and sent him home. But then, when they arrived home, there was a movement inside the cloth. So, immediately they opened it and saw the the baby boy Ruellan stretching his arms. Yes, the boy declared dead by the doctor hours ago was still alive.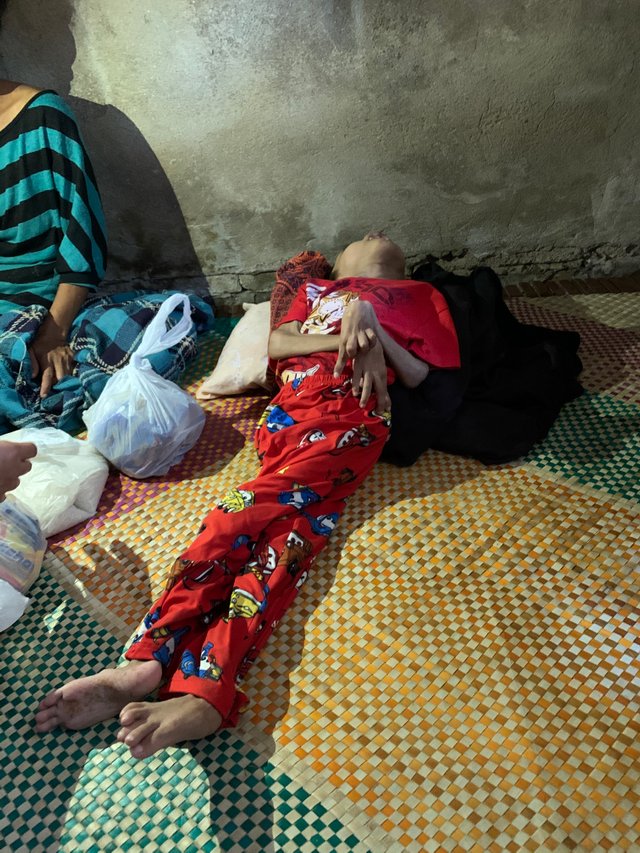 And now he was already 19 years old. 19 years bringing and striving hard to fight the disease. I know God has planned this why he let this young boy live even if he can't enjoy the beauty of the world. We may don't have any idea of his purpose but I know at the end of the day the family will understand why such thing happened. Why God let Ruellan raised from the dead.
During that day, since we had our grocery giving we gave the family 2 kilos of rice and 3 packs of grocery bags. And because of the story revealed by the mother that really touches our heart, we planned to be back in their place in due time. Together with me are my co-teachers/steemians/cheerful givers
@fabio2614
,
@bisayakalog
, traderpaw and her husband
@gilbertthegreat
,
@rosevillariasa
and her husband
@hulyootso
and with my husband
@jmaxswivel
. And I know, God will provide and will send people who will really helped them bigtime.
I guess that would be all for my @betterlife story/ @actofkindness. Thank you mam @cryptokannon of @steemingcuration for allowing us to share stories like this. God bless and keep safe everyone.
Love Lots,

---
About the Author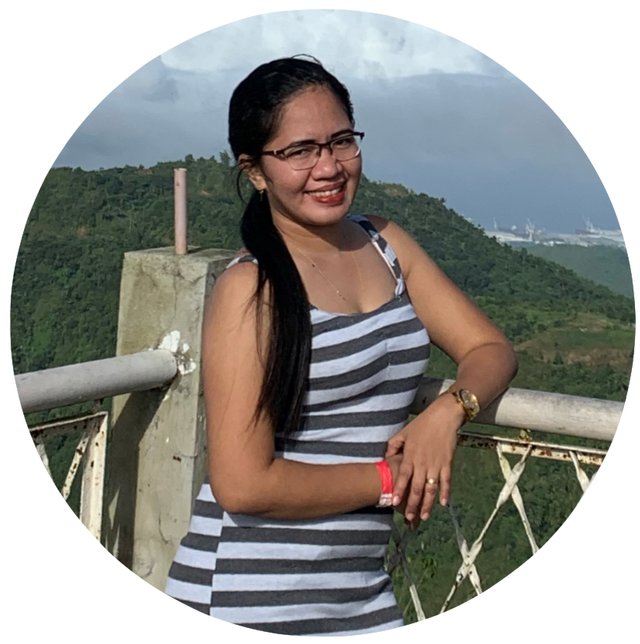 Aloha! @kyrie1234 is a Public Highschool Teacher handling in Grade 9 Math. She is the adviser of Grade 9- Special Science Class. She has a daughter who is 2 years old. She loves to explore the world and see its wonders. She wants to learn cooking and baking. She also loves different artworks and admires them. Again, thank you for the support.