What does it mean for me to be a Steemingzen? - Community Growth Programme | ¿Qué significado tiene para mi ser un Steemingzen? - Programa de crecimiento Comunitario [ENG | ESP]
English
Community Growth Programme
Greetings dear friends of the Steeming Community, members of the collective and community growth programme "Steemingzen" and community in general, as you have all noticed changes have occurred that have opened the doors to new horizons, changes and transformations are always good, they make us grow and develop in the midst of adversity, Steem is an example of this, in the past many of us abandoned and others resisted until today.
Sadly, human beings sometimes act like rats, have you heard the saying "when the ship sinks, the rats jump"? Well, that's what happened to Steem, many of those rats thought the ship was sinking and ran to jump in.
This in a way was the best thing that could have happened to our platform, that the old toxic part that ruled the Steem blockchain got out of it and gave us the possibility to embark on a new path full of new and great opportunities.
Now we are all moving like a school of fish, we are moving towards the same direction, we are moving towards the same project, we are moving with the same purpose "to grow all in unison" helping to strengthen our community niche as Steeming Community is.
The friend @cryptokannon announced to the Steeming Community the new program that will be implemented and is already underway which has been named Steemingzen, a program that pursues a unique and main purpose, to create community engagement for the growth and strengthening of the curator accounts of our community. In the past many of us took everything we could from Steemit, we didn't know how to value or give back even a little for all the support that this platform provided us, now this has changed, there is a new management, a new STEEMIT, a new philosophy, "a new government".
What is it for me to be a Steemingzen?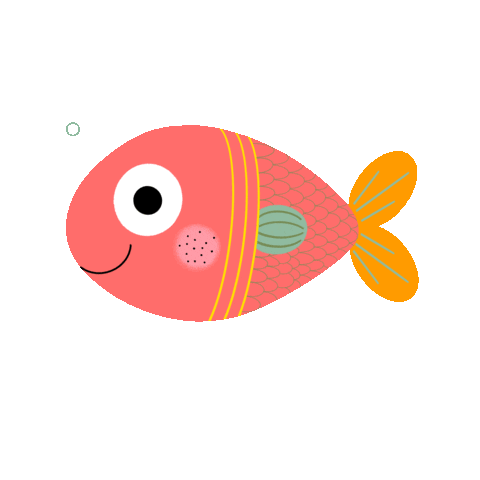 I always wanted to be part of something, it's good to be part of something, of a union, of a project, feeling part of something makes you feel a sense of belonging, therefore it makes you want and love "it", from the first announcement about the new twist that @cryptokannon gave to the old community I knew that this would be the beginning of something really good for the whole collective.
Day in and day out many of us spend long days behind the screens of our computers, laptops or smartphones to create, develop and share our content with each of you through Steemit.
Currently I am part of this community growth program led by the friend @cryptokannon, this makes me feel great enthusiasm and in turn great commitment to the whole community, there are already clear goals set, in this publication "Steeming community budget proposal", the plans and strategies that we have were announced, there are clear goals and objectives for which to work collectively.
In this publication made by the curator and moderator account of our community, we talk about the allocation of the resources that each member will contribute of the programme Steemingzen. This publication stipulates everything that will be done with the resources, following the corresponding formalities to create due transparency.
How will the funds raised through this community growth programme be used?
The proposal made by theSteeming Community coordination was as follows:
100% of everything collected by each member who is contributing 30% through each publication, will be used as follows
30% will be used to power up the @steemingcuration account.

20% will be used to pay for the work of the Steeming Community Team members.

40% will be used to pay our delegators and for the prize money for the community competitions.

10% will be used to fund the @steemingcharity account for any future charity projects of steemingzen members.
In my opinion this distribution is adequate and quite coherent, as a good percentage is destined for the growth of the voting power of the @steemingcuration account, a goal has been set between now and December which is to reach 100,000 Steem Power between the delegations and the concentrated power of the main account.
So, starting from this goal, the commitment must be organic and ethical both from the coordination of the community since we are placing all our faith and commitment in them and from us who are the heart of this community.
I know that the collective commitment, with good and proper leadership will lead us to a good destination, I am very happy and excited with all this movement on the chess board of this chess game, the expectations are the size of the moon and the commitment the size of the Universe.
How can you choose to be a #Steemingzen?
To be a #Steemingzen user you must have something very present and it is the commitment that you must have towards the community and yourself, for this you must place as a beneficiary in each of your publicacione you do from the Steeming Community with 30% of your earnings, in this way you will begin to be part of this community growth program, if you want to have more ideas and knowledge about this program I invite you to visit the following publication:
I wish you a great journey here, try to do things right and you will be applauded by the crowd!
And what does it mean for you to belong to the #Steemingzen community growth programme?
******
Spanish
Programa de crecimiento Comunitario
Saludos queridos amigos de la comunidad Steeming Community, miembros miembros del programa de crecimiento colectivo y comunitario "Steemingzen" y comunidad en general, como todos habrán notado han ocurrido cambios que han abierto las puertas hacia nuevos horizontes, los cambios y las transformaciones siempre son buenos, nos hacer crecer y desarrollarnos en medio de las adversidades, Steem es muestra de ello, en el pasado muchos de nosotros abandonamos y otros resistimos hasta el día de hoy.
Tristemente el ser humano suele actuar algunas veces como las ratas, ¿han escuchado ese refrán que reza, "que cuando el barco de hunde las ratas saltan"? pués así le pasó a Steem, muchas de esas ratas pensaron que el barco se estaba hundiendo y salieron corriendo a lanzarse.
Esto en cierta parte fue lo mejor que le puso pasar a nuestra plataforma, que esa antigua parte tóxica que gobernaba la blockchain de Steem se fuera de ella nos dio la posibilidad de emprender un nuevo camino lleno de nuevas y grandes oportunidades.
Ahora todos como un banco de peces nos estamos moviendo, nos movemos hacia la misma dirección, nos movemos hacia el mismo proyecto, nos movemos con un mismo propósito "crecer todos al unísonos" ayudando a fortalecer a nuestro nicho comunitario como lo es Steeming Community.
La amiga @cryptokannon dio a conocer a la comunidad de Steeming Community el nuevo programa que se implementará y que ya está en marcha el cual ha denominado con el nombre de Steemingzen, programa que persigue un propósito único y principal, crear compromiso comunitario para el crecimiento y fortalecimiento de las cuentas curadoras de nuestra comunidad. En el pasado muchos de nosotros le sacamos todo lo que pudimos a Steemit, no supimos valorar ni retribuir ni un poco todo el apoyo que esta plataforma nos proporcionaba, ahora esto ha cambiado, hay una nueva gestión, un nuevo STEEMIT, una nueva filosofía, "un nuevo gobierno".
¿Qué es para mí ser un Steemingzen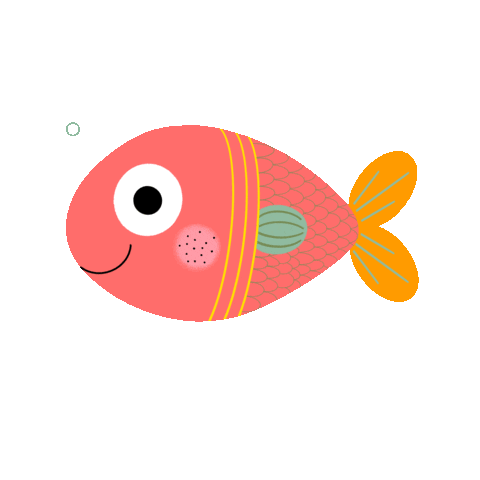 Siempre quise ser parte de algo, es bueno ser parte de algo, de una unión, de un proyecto, sentirse parte de algo te hacer tener sentido de pertenencia, por lo tanto te hace querer y amar "eso", desde el primer anuncio sobre el nuevo giro que @cryptokannon le dio a la antigua comunidad supe que este sería el inicio de algo verdaderamente bueno para todo el colectivo.
Día a día muchos de nosotros pasamos largas jornadas detrás de las pantallas de nuestras computadoras, laptops o teléfonos inteligentes para crear, desarrollar y compartir nuestro contenido con cada uno de ustedes por medio de Steemit.
Actualmente soy parte de este programa de crecimiento comunitario dirigido por la amiga @cryptokannon, esto me hace sentir gran entusiasmo y a su vez gran compromiso con toda la comunidad, ya existen metas claras pautadas, en esta publicación "Propuesta de presupuesto comunitario de Steeming" , se dieron a conocer los planes y estrategias que se tienen, existen metas y objetivos claros por los cuales trabajar colectivamente.
En esta publicación realizada desde la cuenta curadora y moderadora de nuestra comunidad se habla sobre la asignación de los recursos que aportarán cada miembro del programa Steemingzen, ahí en esa publicación se estipula todo lo que se harán con los recursos siguiendo las formalidades correspondientes para crear la transparencia debida.
¿Cómo se utilizarán los recursos captados con este programa de crecimiento comunitario?
La propuesta realizada por la coordinación de la comunidad de Steeming Community fue la siguiente:
El 100% de todo lo que se recaude por cada uno de los miembros que esté contribuyendo con el 30% por medio de cada publicación, se utilizará de la siguiente manera
El 30% se utilizará para encender la cuenta de @steemingcuration.

El 20% se utilizará para pagar los trabajos de los miembros del Equipo de la Comunidad Steeming.

El 40% se utilizará para pagar a nuestros delegadores y para el premio de los concursos comunitarios.

El 10% se utilizará para financiar la cuenta @steemingcharity para cualquier proyecto benéfico futuro de los miembros de steemingzen.
A mi parecer esta distribución es adecuada y bastante coherente, pues un buen porcentaje está destinado para el crecimiento del poder de voto de la cuenta @steemingcuration, se ha fijado una meta de aquí a diciembre la cual es llegar a los 100.0000 Steem Power entre las delegaciones y el poder concentrado que tenga la cuenta principal.
Entonces, partiendo de esta meta, el compromiso debe ser orgánico y ético tanto de la coordinación de la comunidad puesto que estamos colocando toda nuestra fé y compromiso en ellos y la de nosotros que somo el corazón de esta comunidad.
Se que el compromiso colectivo, con una buena y adecuada dirigencia nos llevará hacia buen destino, estoy muy contento y emocionado con todo este movimiento en el tablero de este juego de ajedrez, las expectativas son del tamaño de la luna y el compromiso del tamaño del Universo.
¿Cómo puedes optar ser un #Steemingzen?
Para ser un usuario #Steemingzen debes tener algo muy presente y es el compromiso que debes tener hacia la comunidad y contigo mismo, para ello debes colocar como beneficiario en cada una de tus publicaciones que hagas desde la comunidad de Steeming Community con el 30% de tus ganancias, de esta manera comenzarás a formar parte de este programa de crecimiento comunitario, si quieres tener más ideas y conocimiento acerca de este programa te invito a que visites la siguiente publicación:
Te deseo que tengas un excelente viaje aquí, procura hacer las cosas bien y serás aplaudido por la multitud!
¿Y qué significa para tí pertenecer al programa de crecimiento comunitario de #Steemingzen?
******
˜"°•. ˜"°•
•°"˜ .•°"˜
---
。 ☆ 。  ☆。  ☆
★。 \  |  /。 ★
    

˜"°•. ˜"°•

MARS

˜"°•. ˜"°•


★。 /  |  \。 ★
。 ☆。   。  ☆。
---
▂▃▄▅▆▇█▓▒░Mars - Crea░▒▓█▇▆▅▄▃▂
---
Contenido exclusivo para Steemit - Exclusive content for Steemit
Special Mention: Menciones especiales
@cryptokannon
@booming01
@booming02
@booming03
@booming04
******
---
---
-@manuelramos - Creating Quality Content-
Life is so short that in a few days we make history
Thanks for reading me, see you in a future post!!!
I still have a lot to tell
UniverseOfMars
Mars Crea
*******
✳ S̻͛̊̅i̤̫͇m͙̖̾͋̃͗͗ͭp͖̘̒̋l̰ͬ̒̋͐ẽ̘̜̘͓͒m̗̬̪e̞̻̜ͪͯ͋ͫn͈̫̒t̳̑ͭ̚e̝͛̈ͧ ̮͙̞̺ͩͪ̍ͨM̻͛̄a͍̩͚̪̤ͮ̒r̜͇̠ŝ͖͔̩̋̉ ✳
.