STEEMING COMMUNITY CONTEST Week #03 || Dear Steemit" by mercy11
To My Love Steemit,
Hello Love! How have you been? Its my second time around writing you a letter. I am so obsessed and can't wait to send you my love letter. I just want to give you an update on what's Poppin last days in my life. On my first letter that I send I express my love and gratitude to you and up until now I am so in love and grateful for having you in my life.
https://steemit.com/hive-139293/@mercy11/steeming-community-weekly-mini-contest-dear-steemit-by-mercy11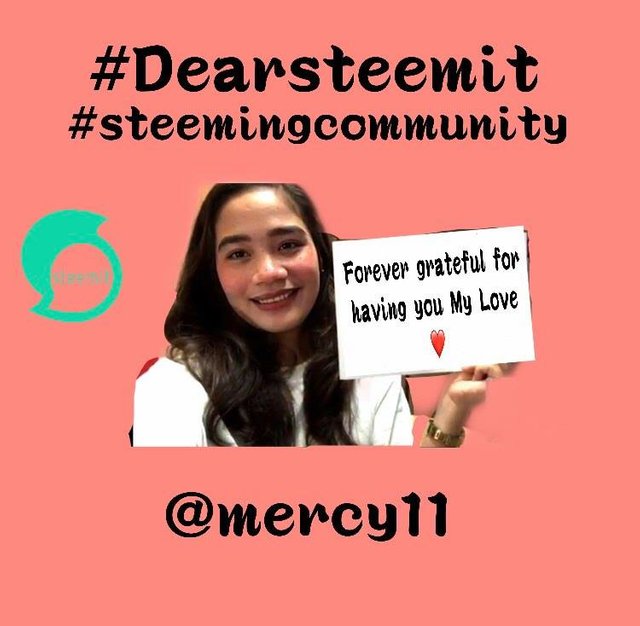 I've been waiting for you for so long to be exact 3 years of waiting and now that you are here with me again, I will never ever let you go. I still can't believe that you are part of my life again because knowing you is the greatest thing that happened in my entire existence. I never realized how happy and complete I am with you every time you are by my side. The thought of staying you by myside reassures me and give the whole meaning of my life. I remember our first date when everything started. It was 3 years ago but it is still fresh in my mind. It's like the first light after months of darkness and that date changed me from then to forever. You gave a new meaning of my existence and I can't imagine a life without you.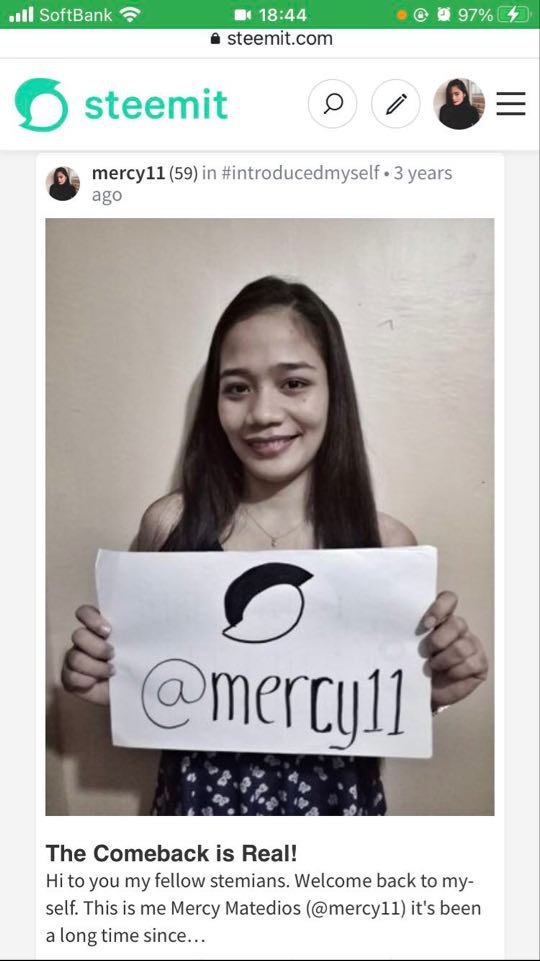 We both know that life isn't always fair. Who would have thought that after 3 years with no communication we are here again fought for our love that we had started and we know we will overcome this because our love will se us through.
When I look at you today, I realize my love for you grows deeper, richer, and more satisfying as time goes by. Whenever something good happens, you're the first I want to tell. When something bad happens, I know that I can count on you. It's like I want to share with you all the things I do everyday.
Last May 20, I joined a virtual meet up that was initiated by @kyrie1234. She shared to us the value and the importance for powering up.
Powering up increases the value of your vote.
Powering up increases the stake you hold in witness voting.
Powering up shows other STEEM users that you have long term intent and confidence in STEEM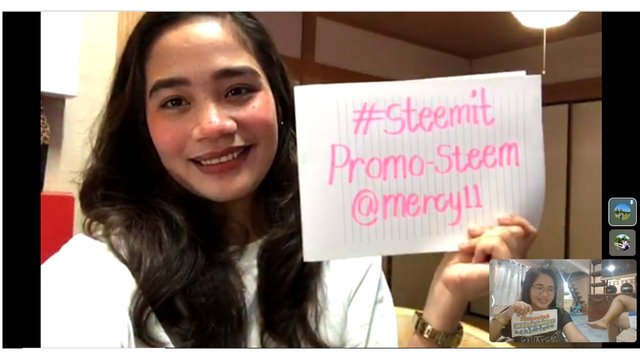 Then recently, you introduced me to @tradepaw to learn on how to power up using TRX token and I was happy with what I learned from her. So, to apply my learnings I tried powering up using my TRX token.
https://steemit.com/hive-153176/@traderpaw/powering-up-buying-steem-using-trx-tron-in-poloniex-and-powerup-traderpaw
Open your steem wallet. Scroll down and find the TRX token. Beside the TRX click the arrow button and select TRADE.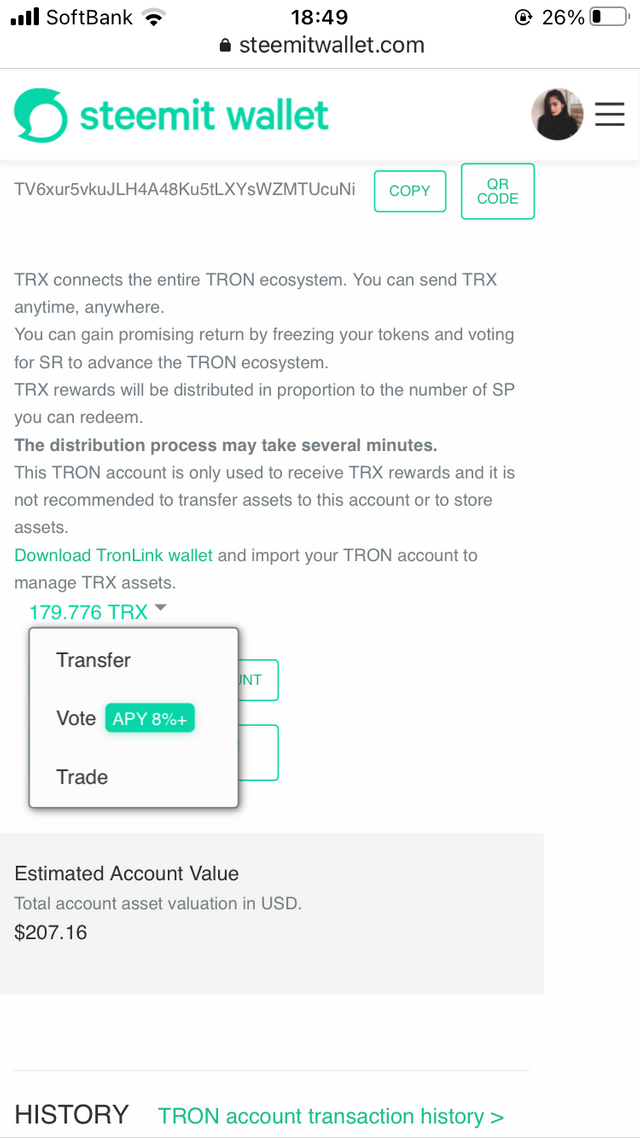 You will be directed to poloniex.com then log.in your account.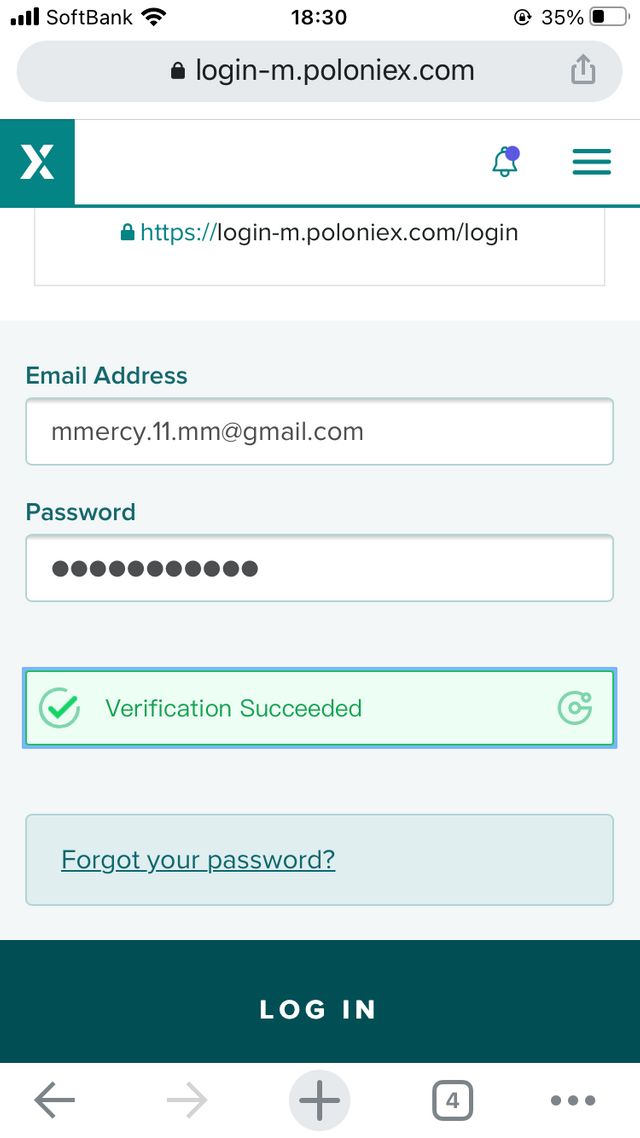 Proceed to Poloniex wallet, find Deposit and copy your TRX address.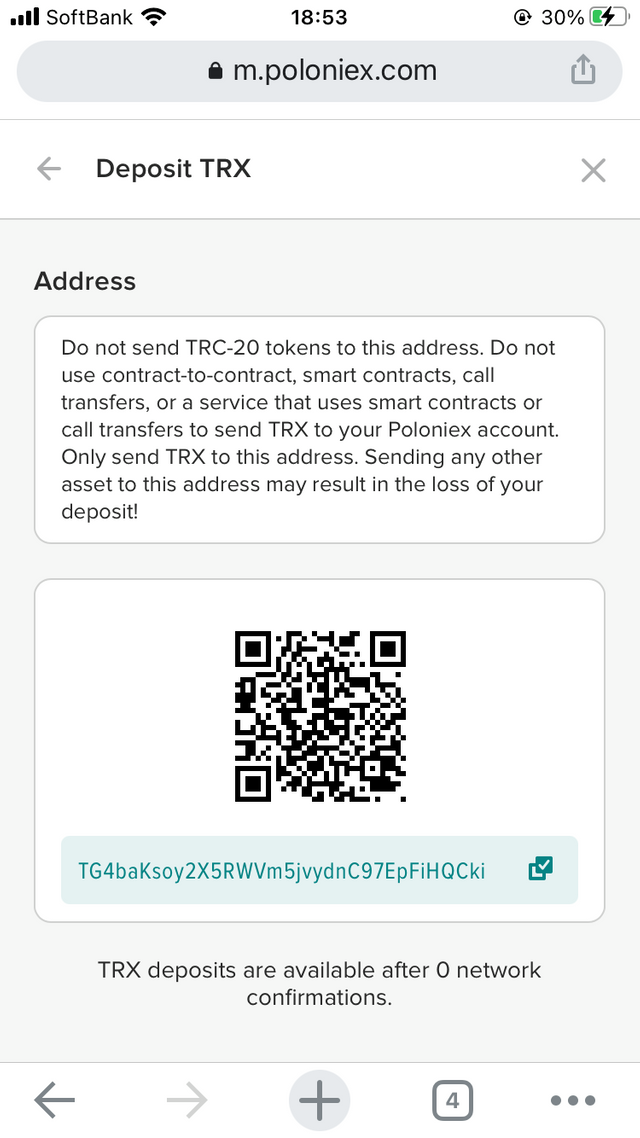 Go back to your Steem Wallet Account, find the TRX token and click the transfer. This time click switch to Tron account and paste your poloniex TRX Tron deposit address. Enter the desired amount and put your MEMO KEYS.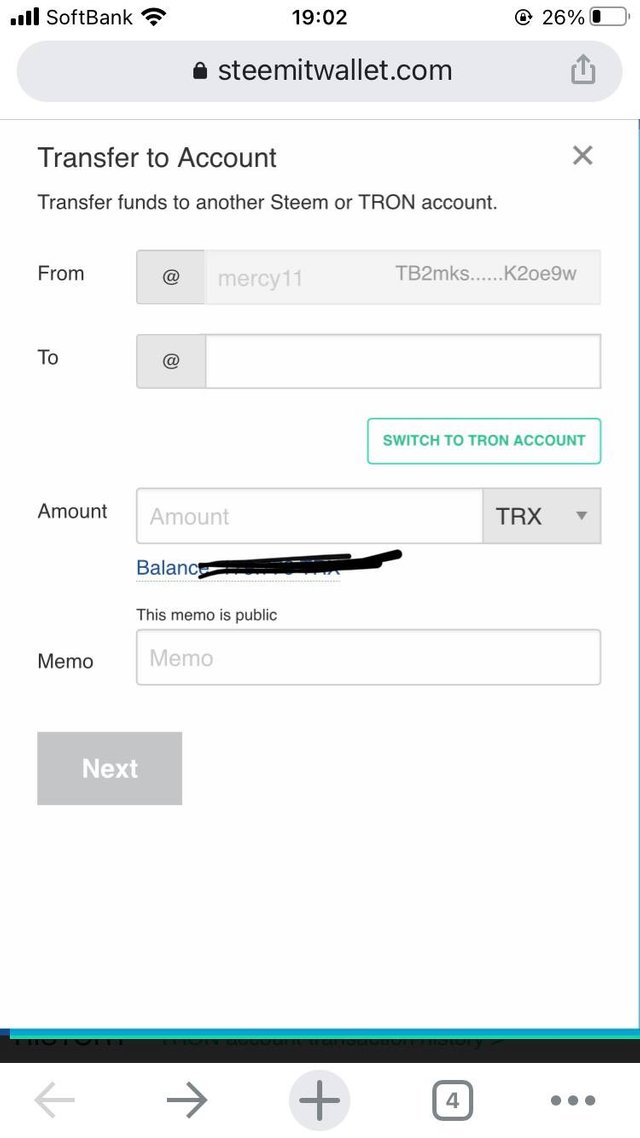 OOOOPPPPS ! Unfortunately I didn't have the copy of my TRON keys so I can't proceed to the next step. I tried my best to find my TRON keys and I asked help to someone but still I can't retrieve or find my keys. I do have my pdf but it doesn't contain my TRON keys.
Despite of that certain situation I am still grateful because you introduced me again to someone who can help me in that problem. I know I can really count on you to take me in your arms and tell me everything will be aright. I know you will never leave me and will help in everything. I know that I you are with me yesterday and tomorrow and every day for the rest of my life. Whether near or far you are with me always and SO DO I.
Your Love,
@mercy11
I want to invite @ikur 14, @mira15, and @marzyoung22 to also share their story. Thank you by the way to ma'am @fabio2614 of @steemingcuration for making this contest weekly.