THE DIARY GAME 17/02/21 Daily Reflections Challenge - Reto de reflexiones diarias
Daily Reflections Reflexiones Diarias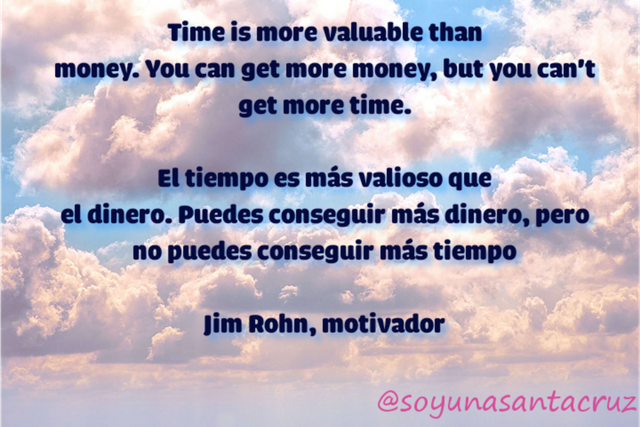 My thoughts - Mi reflexión
Most people complain more about lack of time than lack of money.
The truth is that time is more precious because it is scarcer than money. If a sum of money is lost money can always be recovered, but time, once it is gone, never comes back. Never comes back. Hence its value.
quote from the book the money code in its chapter The profitable management of your time.
This book is the one I am currently reading and since time is something I always complain about that flies and does not give up I wanted to share with you my reflection and part of the analysis of this chapter.
Here the author teaches us time management, that we must use the famous Pareto's law: "20% of your time creates 80% of your results". results."
Focusing on the most important activity 20% of the time will give the expected results of the remaining 80%, also when doing a job he recommends not to charge for the time you spent doing the job but for the project, because your time is so valuable that it is priceless.
Use your time wisely, plan what is important and move before time passes.
La mayoría de las personas nos quejamos más de falta de tiempo que de falta de dinero.
Lo cierto es que el tiempo es más precioso, por escaso, que el dinero. Si se pierde una suma de dinero siempre se puede recuperar, pero el tiempo una vez ha pasado no vuelve jamás. De ahí su valor.
Cita del libro el código del dinero en su capítulo La gestión rentable de tu tiempo.
Si usted no lo ha leído le invito a invertir parte de su tiempo en leerlo.
Este libro es el que leo actualmente y como el tiempo es algo de lo que siempre me quejo que vuela y no me rinde quise compartir contigo mi reflexión y parte del análisis de este capítulo.
Aquí el autor nos enseña a la administración del tiempo, a que debemos usar la famosa ley de Paretto: "El 20% de tu tiempo crea el 80% de tus resultados»
Enfocarse en la actividad más importante el 20 % del tiempo dará los resultados esperados del 80% restante, además cuando se realiza un trabajo recomienda no cobrar por el tiempo que duraste haciendo el trabajo sino por el proyecto, porque tu tiempo es tan valioso que no tiene precio.
Usa el tiempo con sabiduría, planifica lo importante y muevete antes que el tiempo pase.
---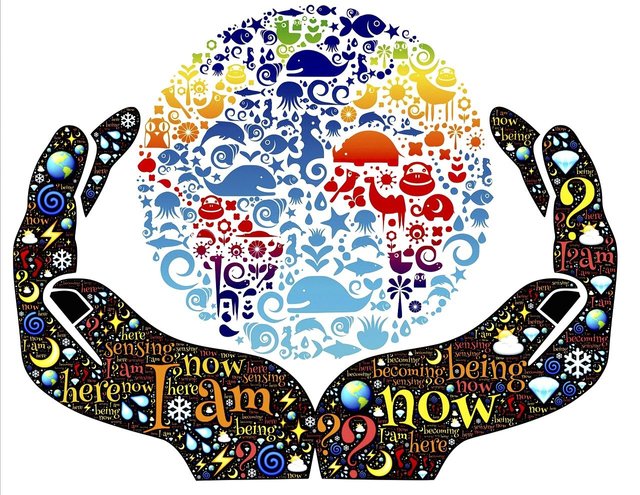 Hello dear steemians this publication is a series that I will be doing daily, as I am in a process of renewal, because everything is changing and must be so to move forward, evolve and progress. In short, to grow.
Hola queridos steemians esta publicación es una serie que estaré haciendo diariamente, ya que estoy en un proceso de renovación, porque todo es cambiante y debe ser así para avanzar, evolucionar y progresar. En definitiva, para crecer.
So I intend to keep myself active publishing thoughts and famous phrases with my respective interpretation, looking inside myself for the answers to that phrase of the day, and invite you dear reader to do the same.
It would be 5 minutes of reflection to sow a seed that bears good fruit. I invite you then to leave your comment on the phrase of the day, thank you very much for your support and participation.
Así que mi intención es mantenerme activa publicando pensamientos y frases célebres con mi respectiva interpretación, buscando en mi interior las respuestas a esa frase del día e invitarlos a usted querido lector a hacer lo mismo.
Sería 5 minutos de reflexión para sembrar una semilla que dé buenos frutos. Te invito entonces a dejar tu comentario sobre la frase del día, muchas gracias por el apoyo y participación.
Thank you for reading, supporting and sharing your thoughts - Gracias por leer, apoyar y compartir tus pensamientos.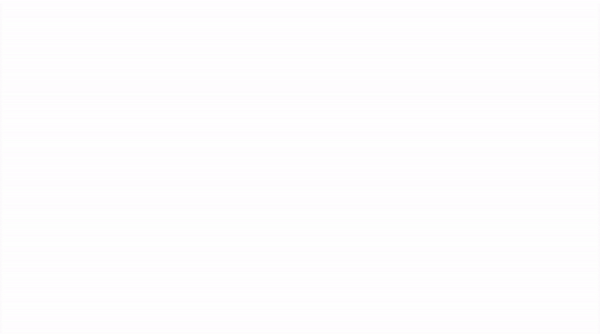 Image courtesy of Pixabay.com and edited with the text on photo app.