Mi compañero de vida hace presencia en steemingcommunity 120$ a repartir// My life partner has a presence in steemingcommunity 120$ to distribute ESP-ENG
Hola mis queridos amigos Steemingzen, les escribe MOD @advhl y vengo a proponerles un nuevo concurso al cual llamaré: Mi compañero de vida hace presencia en steemingcommunity.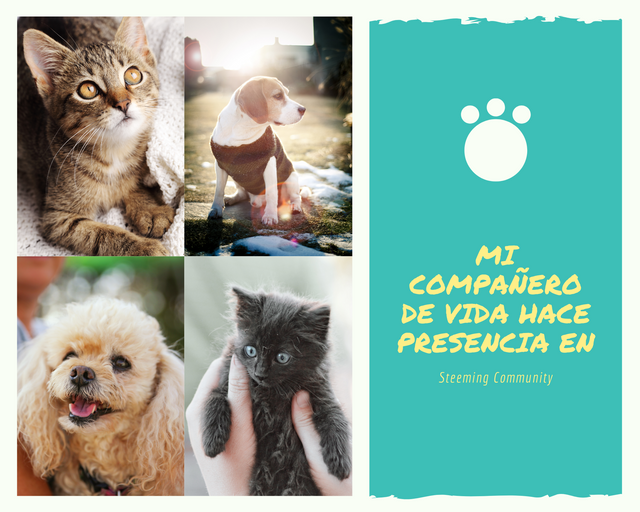 Imagen editadad en Canva
En esta semana mi concurso trata sobre ese animalito domestico que nos acompaña día a día, o que nos acompañó en un momento pero ya partió de la tierra, ese que nos ha robado el corazón y que muchas veces nos ha acompañado en nuestros momentos de nostalgia y al cual hemos llenado de muchísimo amor. Ya es hora de conocer a las mascotas de nuestros queridos Steemingzen, puede ser perro, gato, pájaros, pericos, guacamayas, tortuga, peces, entre otros.
Tienes la completa libertad de presentarnos y comentar lo que quieras sobre tu querida mascota, pero por favor entre el texto incluye:
El nombre de tu mascota.
Una foto de tu mascota.
Que tiempo tienes o tuviste con él/ella.
Algo gracioso o alguna travesura que haya hecho tu mascota.
Alguna otra cosa que quieras contarnos. Se creativo.
REGLAS
Debes ser un miembro Steemingzen para participar en el concurso.
Debes configurar la publicación para que @steemingcuration reciba el 30% de las recompensas.
La publicación debe tener un mínimo de 300 palabras.
Debes invitar a 3 amigos a participar. Si aún no son miembros de la comunidad guíalos para que puedan serlo.
Usa las etiquetas: #mylifepartner #steemingcharity10pc #steemexclusive #steemingcommunity #country(ejemplo Venezuela)
Deja el link de tu participación en un comentario en esta publicación.
Reesteem a esta publicación para que más personas se enteren del concurso.
PREMIOS
Voto positivo de booming por un valor de:
1er lugar: 50$
2do lugar: 40$
3er lugar: 30$
Sé que como yo muchos Steemingzen son amantes de los animales, me siento ansiosa por conocer sus lindas mascotas. Anímense a participar, estaré atenta a sus publicaciones🐶.
Finaliza el sábado 29 de mayo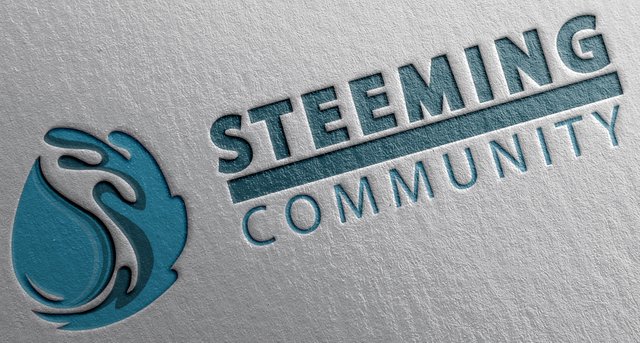 Gracias a @jesusremaj7 por este diseño
ENGLISH
Hello my dear friends Steemingzen, I am MOD @advhl and I have come to propose a new contest that I will call: My life partner is present at steemingcommunity.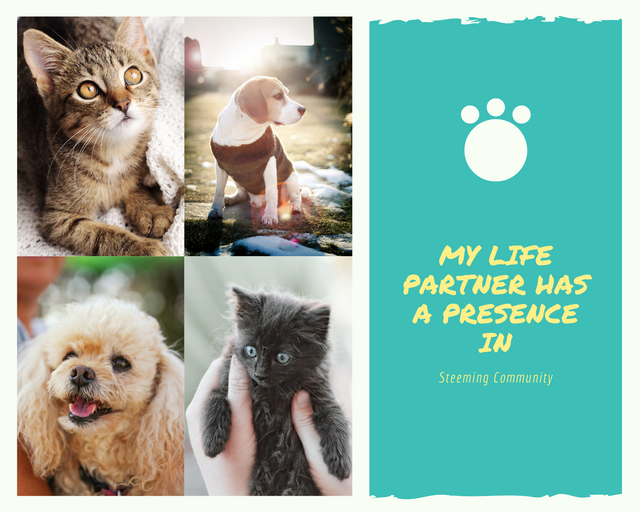 This week my contest is about that little domestic animal that accompanies us every day, or that accompanied us in a moment but has already left the earth, that one that has stolen our hearts and that many times has accompanied us in our moments of nostalgia and which we have filled with a lot of love. It is time to meet the pets of our dear Steemingzen, it can be a dog, cat, birds, parakeets, macaws, turtles, fish, among others.
You have the complete freedom to introduce us and comment what you want about your beloved pet, but please the text include:
Your pet's name.
A photo of your pet.
What time do you have or did you have with him / her.
Something funny or some mischief that your pet has done.
Anything else you want to tell us. Be creative.
RULES
You must be a Steemingzen member to enter the contest.
You must configure the publication so that @steemingcuration receives 30% of the rewards.
The publication must be a minimum of 300 words.
You must invite 3 friends to participate. If they are not members of the community yet, guide them so that they can be.
Use the tags: #mylifepartner #steemingcharity10pc #steemexclusive #steemingcommunity #country (example venezuela)
Leave the link of your participation in a comment on this publication.
Reesteem this post so more people know about the contest.
AWARDS
Booming upvote for a value of:
1st place: $ 50
2nd place: $ 40
3rd place: $ 30
I know that since many Steemingzen are animal lovers, I am eager to meet their cute pets. Be encouraged to participate, I will be attentive to your publications🐶.
Ends Saturday, May 29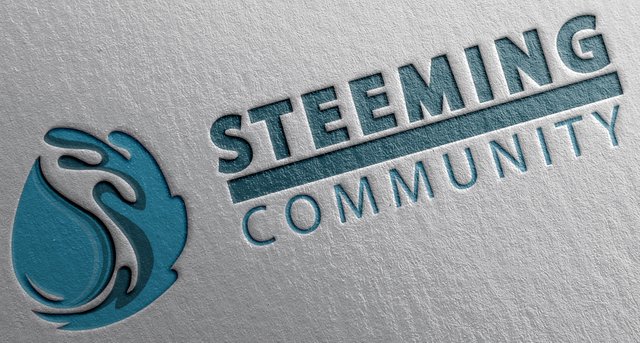 Thanks to @jesusremaj7 for this design