Steeming Community Daily Photography Contest || Travel Photography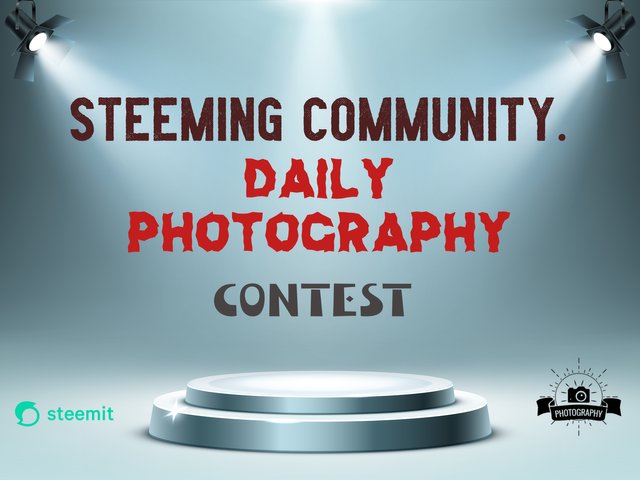 background image source
---
---
---
"Objective"
---
We all love to do photography We love to capture many moments in our daily life, during play, during travel, etc. We are optimistic that today we will be able to see some great pictures. We would like to invite all the Steemians to participate in our contests to grab the prizes. For more updates, keep following @steemingcuration.
---
"Today's Topic"
---
Travel Photography highlights the cultural, historical, touristic, or iconic aspects of an area. Images can be used for editorial or commercial purposes, depicting the ambiance of a place, as well as the feeling one gets from the land, people, and cultures that inhabit it.source You can see the sample of travel photography here.
"Rules"
---
Photo must be yours. No photos from the internet will be nominated.
This is a comment contest. For participating in the contest, you must make your entry in the comment. You can use any language.
To be considered for the reward, you must be a 💧Steemingzen member. To learn more about membership, please click here.
You can edit photos to make them more attractive if you want.
Please mention your device name, the place with your photo in the comment.
One entry per person is allowed.
"Deadline"
---
You can make your entry till 30th May 5.59 PM UTC. This contest will be done on daily basis.
---
"Prize Pool"
---
Top 15 entries of this contest will be rewarded 0.80 Steem each if they fulfill all the conditions. Please read all the rules before participating in the contest.
---
"Last Day's Winners"
---
Last day, we got 40 participants. 35 were valid. It was really tough to choose the top 10 photos. According to rules, the top 15 photos will be rewarded 0.80 steem each.