Steeming Community Weekly Mini Contest : Hypothetical Scenarios Contest Edition#1
---
Hello everyone! We would like to present to you our weekly ongoing contest that will be organize by our moderator Alejo @psicoparedes. This is very interesting contest and as the idea of this contest is to create more interaction in the community and that it can encourage creativity and imagination.
This dynamic is called HYPOTHETICAL SCENARIOS, and we will give you the guidelines as follow.
---
CONTEST INSTRUCTIONS: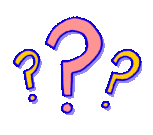 We will be providing you 3 different scenarios , each of them with a question at the end of it. As a result of these scenarios, you will write the development of them and you will try to answer the question posed. You can be as creative as you want, since the purpose of this game is to encourage the imagination.
The development of the scenarios must be separated between each mini story. That is, between each scenario there must be a space, at the end of their development, so that they can be differentiated more easily. For example, when starting to develop the scenario, you should identify them as follows:
SCENARIO 1: (here you place the scenario that we gave you) and below, the development of it. Then they set the following scenario.
SCENARIO 2: (here you place the scenario that we gave you), and below, the development of it.
SCENARIO 3: (here you place the scenario that we gave you) and below, the development of it.
You can also use images. If they are your own, even better. You can place pictures too, if you wish. Anything that helps complement your story.

CLARIFICATIONS:

This game will be developed in the comments of this publication. The number of words to use is up to you . Also, if you wish, you can create a separate post , and put it in the comment box of this post to be able to see it. This post is suggested to contain a minimum of 100 words, and there is no maximum. You can develop one of the three scenarios (your choice) in the post, or you can include all of them.
---
This week's scenarios are the following:
SCENARIO 1: If you could be prime minister / president of your country for one year, would you do it? what would you do?
SCENARIO 2: If you could make one of your senses a "super sense" which would you pick and why?
SCENARIO 3: If you were guaranteed to succeed, what is the one thing you would most want to do? explain.
---
PRIZES
1st place: 15 STEEM
2nd place: 10 STEEM
3rd place: 5 STEEM
The prizes will be given for those who have the most creative development of the given scenarios. The participants who develop all of the scenarios have more chances of winning.
Closing Date : 18th April 2021.
---
Instructions to participate:
Develop the 3 scenarios below in the comment box (there is no minimum of words).
You can create a separate post if you wish, recreating one or all of the scenarios. Minimum 100 words. Use the #steemingcommunity, #steemexclusive tags and post it at the Steeming community.
You can invite a friend (optional).
You can help by resteeming to this post (optional).
Leave your answers / posts in the comment box to find them easily.
Have fun imagining 😃
---
---
Please contact @psicoparedes for any inquiry on this contest if any. Thank you.
Steeming Community Team.